DISCLOSURE 102-44: KEY TOPICS AND CONCERNS RAISED
The materiality analysis 2018 captured responses from relevant internal and external stakeholder groups across our value chain via an online survey. For a summary of topics with high to low stakeholder materiality relevance, please consult chapter 6 of this report. The outcome has since been used to further develop the Sika Sustainability Strategy and redefine the 2019 – 2023 targets.
The GRI report covers high-materiality aspects. Aspects classed as moderate and low are not necessarily covered in the GRI report, but will be monitored on a regular basis. Newly identified issues will be analyzed, prioritized and integrated where relevant.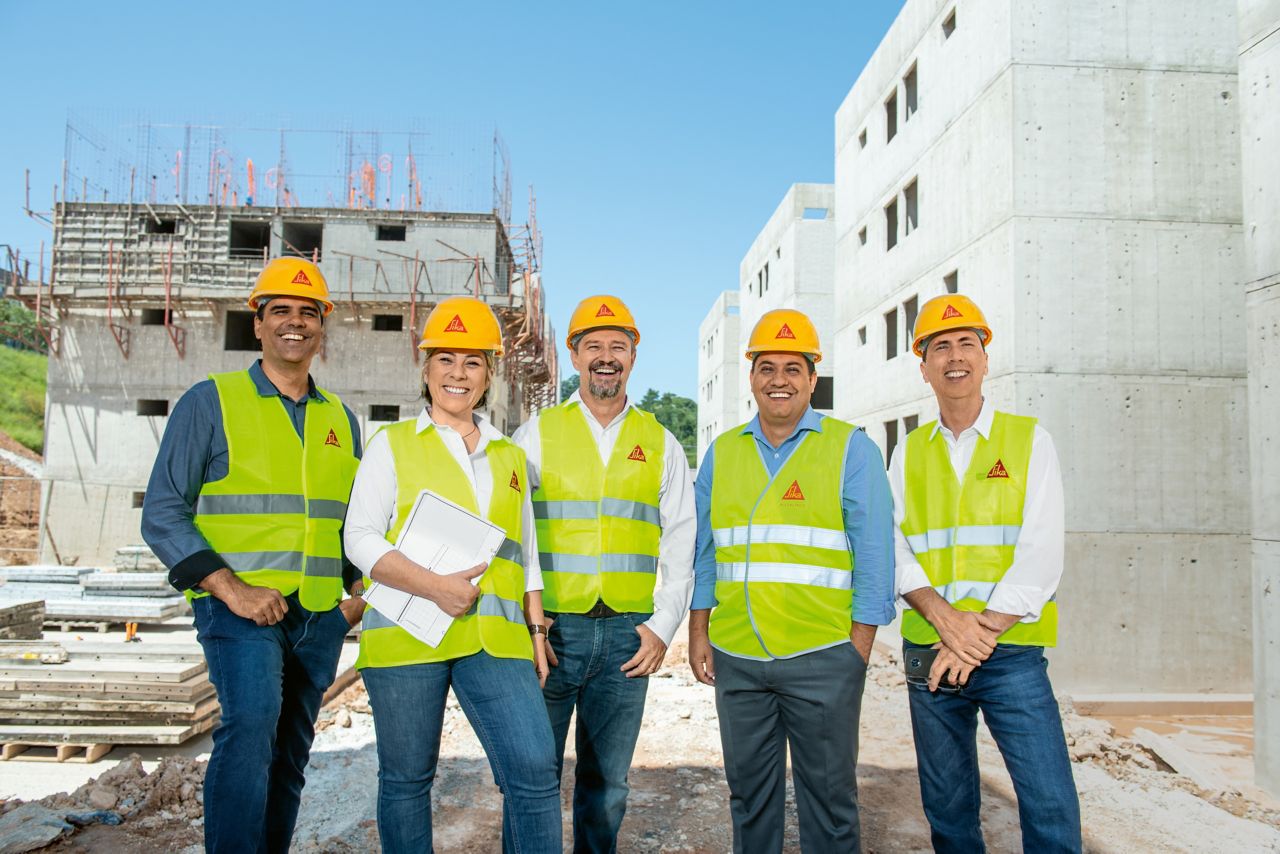 HIGH-QUALITY SOLUTIONS FOR THE SOCIAL HOUSING PROJECTS OF THE BRAZILIAN CONSTRUCTION GROUP DIRECIONAL ENGENHARIA
Sika integrated Parex quickly and successfully. The experts from the two companies worked closely together from the beginning.
Left to right: Kilson Nogueria, Commercial Director; Lígia Botelho, Commercial Technical Coordinator, Southeast; Márcio Tavares, Sales Supervisor Portokoll Southeast; Paulo Neves, Mortar Technical Seller; Mauricio Borger, Business Manager.