Sika continued its success story in the 2018 financial year with record figures. Sales in local currencies increased by 13.6% to CHF 7,085.4 million. Operating profit rose by 5.5% to CHF 945.9 million (previous year: CHF 896.3 million), while net profit grew by 5.9% to CHF 687.1 million (previous year: CHF 649.0 million). 16 key investments were made during the year to drive future growth. The strategic goals for 2020 were confirmed.
Growth in All Regions
In 2018, Sika generated sales of CHF 3,167.3 million in the EMEA (Europe, Middle East, Africa) region (previous year: CHF 2,735.7 million). This translates into growth of 14.1% in local currencies. The core markets of Spain and the UK recorded high single-digit growth, while double-digit rates were achieved in Eastern Europe. In particular, the recently founded national subsidiaries contributed to double-digit growth in Africa. All of Sika's target markets contributed to the good overall result with a high single- digit rate of organic growth.

Sales in the recently created Americas region grew by 11.7% in local currencies to CHF 1,820.5 million (previous year: CHF 1,684.0 million). Investment in the country's rapidly growing metropolitan areas was the driving force behind double-digit growth in the United States. Business performance in Brazil and Colombia was higher than average. The organizational amalgamation of the two formerly separate North America and Latin America regions to form the Americas region led to improvements through various new initiatives in procurement, innovation, talent development, and operations.

Sales in the Asia/Pacific region increased by 5.5% in local currencies to CHF 1,177.2 million (previous year: CHF 1,121.4 million). The region's organic growth during the fourth quarter of 2018 reached 7.5%, the highest quarterly figure for the past three years. India, Indonesia, and China recorded the strongest growth rates. The national subsidiary established by Sika in Bangladesh in 2017 has already made a name for itself as a leading supplier of high-performance system solutions in major infrastructure projects, such as expressways, railway lines, and energy supply facilities.

In the new Global Business segment, Sika achieved growth in local currencies of 29.2%. Total sales amounted to CHF 920.4 million (previous year: CHF 707.2 million), of which 23.1% was attributable to the acquisition of Faist ChemTec. This segment comprises the globally managed automotive business, as well as Advanced Resins (formerly Axson Technologies) and Faist ChemTec, both established suppliers of components and solutions to the automotive sector and other industries. Overall, Sika gained additional market share in the automotive sector in 2018, while projects in hand for 2019 reached new record levels. The company's product technologies for lightweight construction and electromobility are among those that harbor strong growth potential, alongside its comprehensive acoustic solutions for modern vehicle construction. Sika is set to benefit substantially from the megatrend toward electromobility and aims to increase its percentage of components per vehicle by 20%.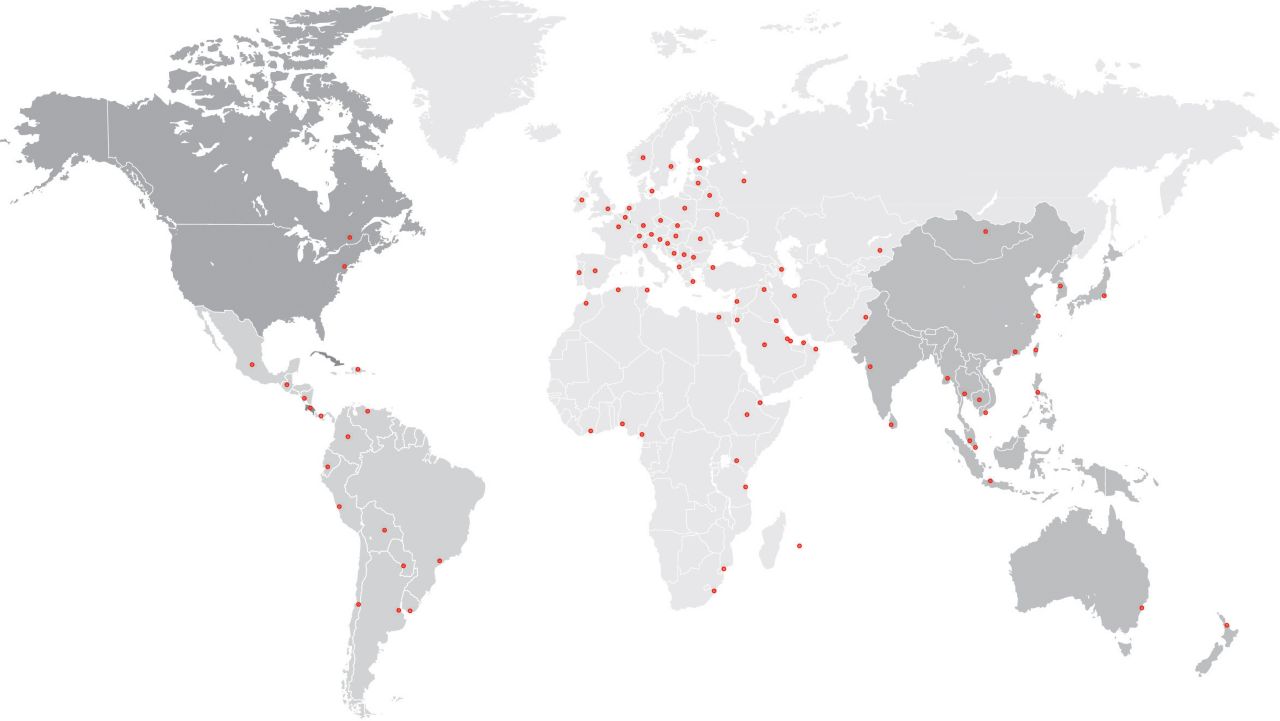 Profit Growth – Higher Dividend Proposed
Despite disciplined cost management, profit margins declined as a result of higher raw material prices and one-off costs. Nevertheless, operating profit (EBIT) rose by 5.5% to CHF 945.9 million (previous year: 896.3 million). Net profit came in 5.9% higher at CHF 687.1 million (previous year: CHF 649.0 million). The tax rate decreased to 23.0% (previous year: 24.7%).

At the Annual General Meeting on April 9, 2019, the Board of Directors will be proposing a 10.8% increase in gross dividend to CHF 2.05 per registered share (2018: CHF 1.85).

Key Balance Sheet Figures
The ratio of net working capital to net sales rose slightly in 2018 to 19.6% (previous year: 19.0%). This was due to a rise in the valuation of inventories caused by increased raw material prices, as well as acquisitions. At the end of 2018, cash and cash equivalents amounted to CHF 914.0 million (previous year: CHF 1,037.9 million), while operating free cash flow grew slightly to CHF 513.2 million (previous year: CHF 496.8 million). Due to the need to finance the buy-back of treasury shares following the resolution of the takeover dispute with Saint-Gobain, net debt climbed to CHF 2,114.1 million (previous year: net credit balance of CHF 290.2 million). As a result, gearing increased to 126.2% (previous year: –8.5%). Return on capital employed (ROCE) reached 26.2% (previous year: 29.8%).

At the end of 2018, the equity ratio stood at 26.3% (previous year: 58.9%).
Outlook
By investing in eleven new factories, one additional national subsidiary, and four acquisitions, Sika has laid the foundations for continued growth. These 16 key investments, the well-filled product pipeline, and the strong sales organization give the Group reason to look ahead with optimism. 

Sika expects sales to increase by 6–8% in 2019, in accordance with the Group's 2020 growth strategy, and anticipates an overproportional rise in profits. Sales should exceed CHF 8 billion, depending on when the Parex transaction is completed. Implementation of the growth strategy will continue in 2019 with the opening of seven to nine new factories and further acquisitions.
The new Strategy 2023 will be presented at the Sika Capital Markets Day on October 3, 2019.