In 1990, 26% of China's population lived in cities. At the end of 2017, this figure had jumped to 60%. This went hand in hand with an increase in not only density and prosperity for the population, but also in the number of car owners. Experts estimate that China already has a shortfall of 50 million parking spaces, resulting in long queues and streets choked with parked vehicles. The government has reacted accordingly by issuing new regulations for new builds. Sika China successfully launched a tailored solution for the efficient construction of low-maintenance, safe car parks.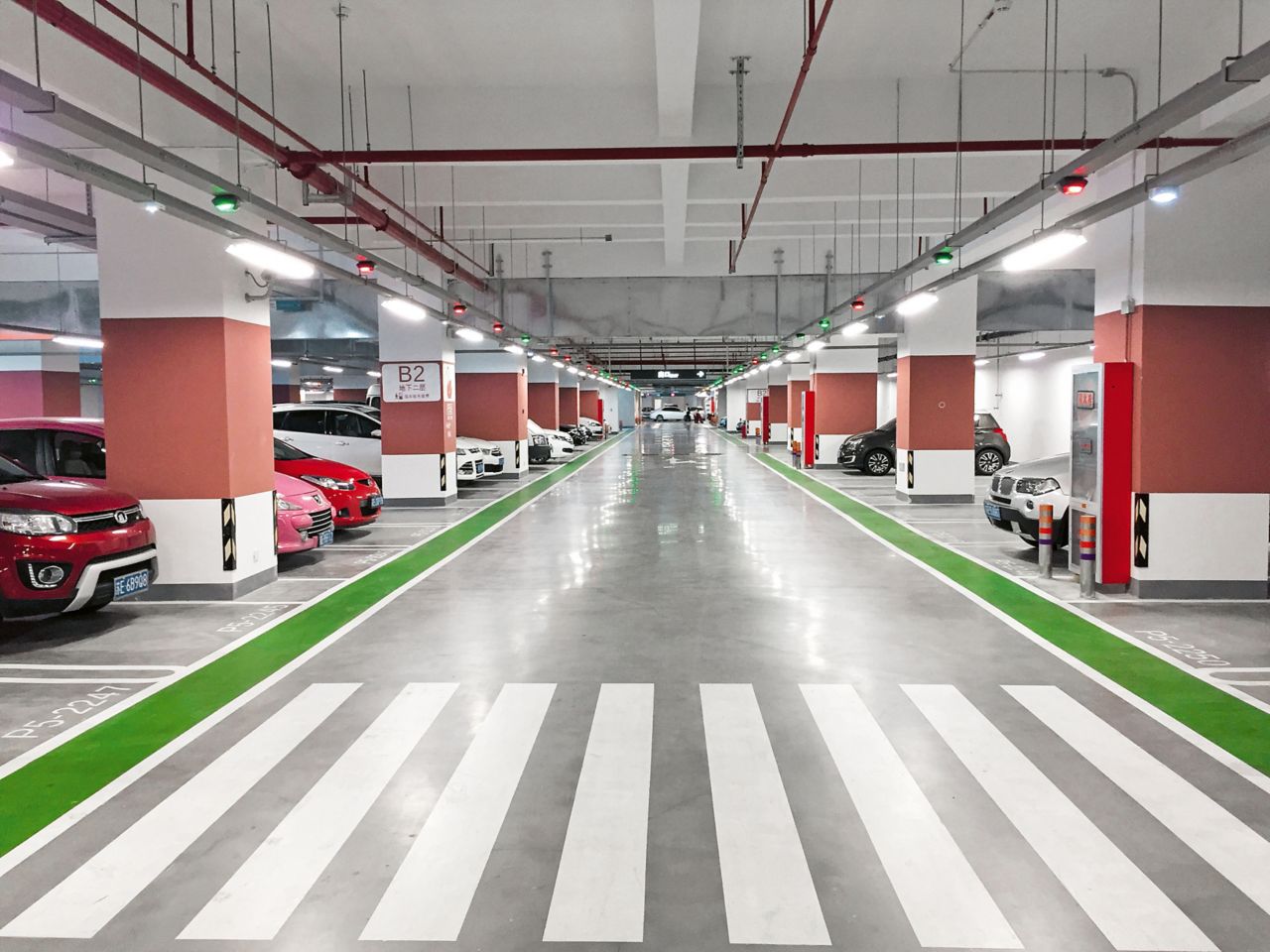 Sika set itself the goal of harnessing the business potential offered by the growing demand for parking spaces in China by developing a specific product system and bringing the corresponding marketing resources on stream. And the success speaks for itself: in 2018, "Sikafloor® Car Park" was the most successful single product for the national subsidiary. Average growth amounted to 37% between 2015 and 2018. On top of this, car parks are often a good entry point for cross-selling on largescale projects such as the Suzhou Central Plaza.
Parking Safely in China's Largest Building Complex

At 1.82 million m², Suzhou Central Plaza is currently the largest urban building complex in China. It includes a shopping mall, office blocks, hotels, and serviced apartments, and has attracted an average of 100,000 visitors every day since its opening. In addition to ensuring public transport connections, the construction of a safe, bright car park was a key priority. For the construction of the 140,000 m² car park, the Sika Flooring Team was involved right from the planning stages in order to define solutions to meet the extremely stringent requirements on the floor in terms of mechanical properties, fire protection, esthetics, durability, and maintenance. SikaFiber® concrete fibers were used to improve the crack resistance of the floor screed. Sikafloor® 3 QuartzTop and Sikafloor® CureHard Pro ensure the requisite hardness, wear resistance, and glossy surface for the floor, and help convey the all-important sense of safety in China. Sika also supplied concrete admixtures and roofing products for the building complex.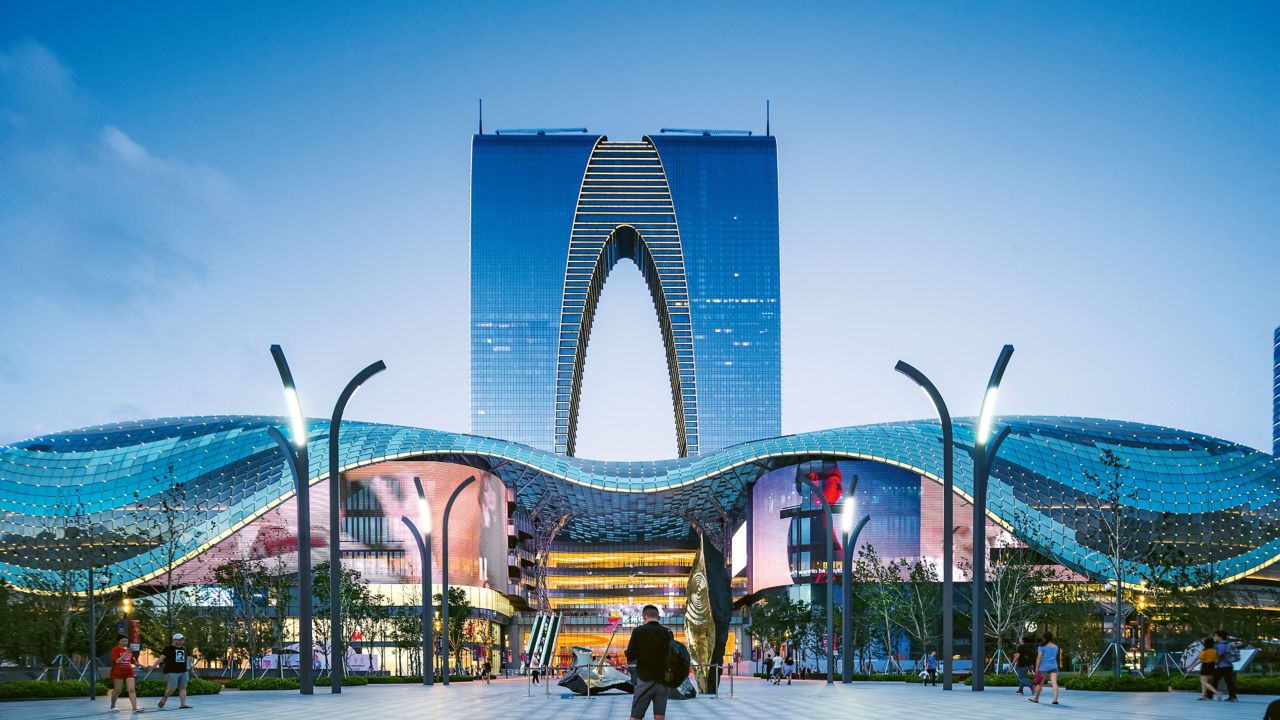 Image: Suzhou Central Plaza is a construction project of extreme proportions. Not only is it the largest building complex in China with a total area of 1.82 million m², it also houses the largest shopping mall (400,000 m²), rooftop garden (50,000 m²), and subterranean area (520,000 m²).
The Potential in China's Cities
Today, Beijing has an average of 2.5 cars for every 10 people. This number is increasing, and it is estimated that it will double to 5 cars for every 10 people by 2030.
Beijing currently has 4 parking spaces for every 10 cars. In 2015, cities with over 500,000 inhabitants were instructed to factor a ratio of 1.3 parking spaces per vehicle into plans for residential and commercial properties.