Tec Crete is delivering all the concrete for the One Vanderbilt office skyscraper using concrete admixtures sourced entirely from Sika. Michael G. Gisonda (Jr.), Sales & Quality Control Manager at Tec Crete, and son of the company founder, explains why.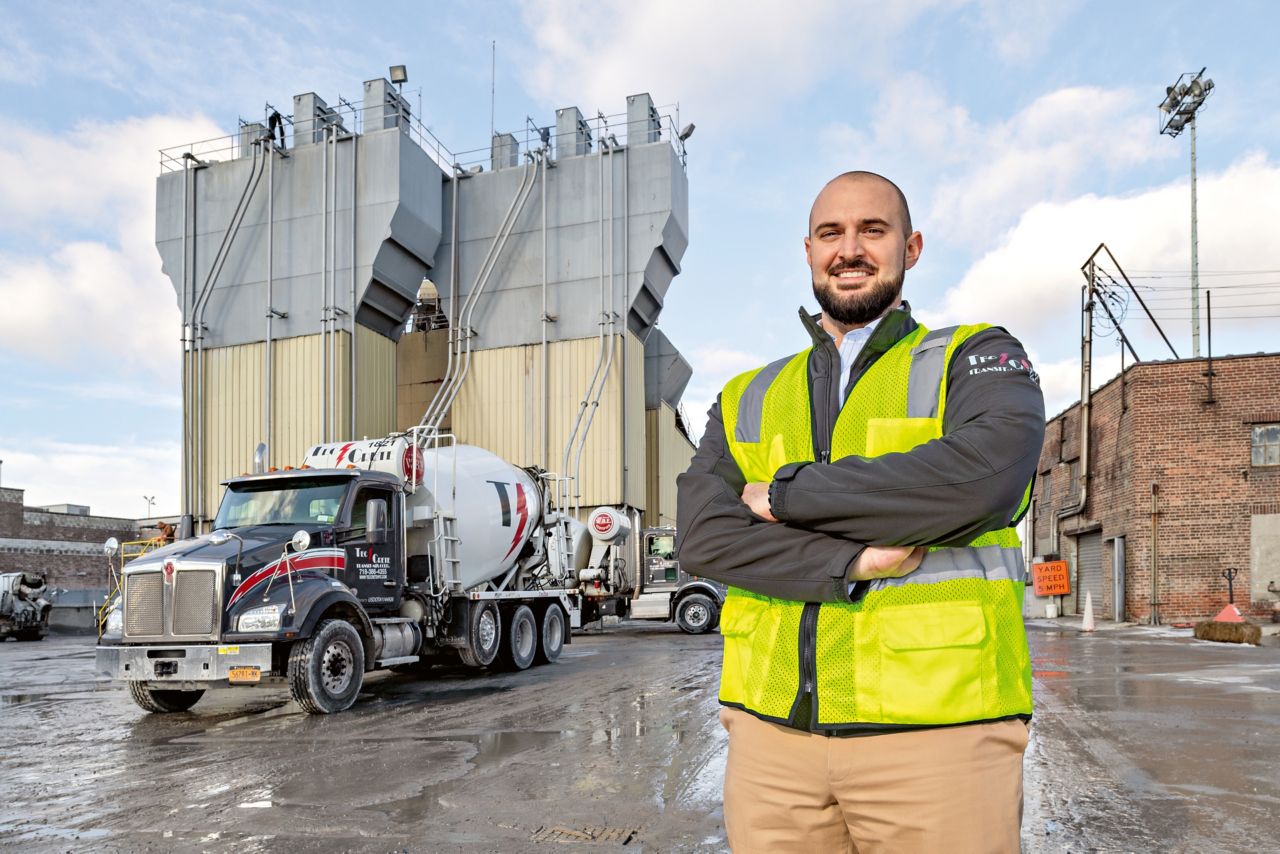 Image: Michael G. Gisonda (Jr.) is Sales and Quality Control Manager at Tec Crete Transit Mix Corporation. The family-owned New York company specializes in ready-mix concrete.
Tec Crete is delivering the concrete for several major construction projects in Manhattan. From your perspective, what are the biggest challenges of building with concrete right in the heart of the city?
The biggest issue is traffic. Some days, it can take our drivers over an hour to get to most jobsites. There are no longer any manufacturing plants in Manhattan for environmental reasons. We solve the problem by using Sika admixtures, which guarantee that the concrete stays workable for several hours. This allows us to control its slump and other properties. We also work at night in New York because there's less congestion.
 
More concrete is being used to build high-rises. What particular quality requirements does this create?
The concrete we deliver for high-rises has to meet very specific requirements. These buildings have to withstand enormous loads. That means using concrete capable of withstanding pressures of 100–110 MPa. That's three to four times more than averagestrength buildings. To ensure that's the case, there is continual testing on the jobsite. Building can only continue if the concrete meets the requirements. The concrete also needs to be fluid enough to be pumped up 50 to 80 stories, after which it has to cure very quickly. If the aggregates aren't evenly distributed or if it's not possible to pump the concrete for a different reason, construction comes to a standstill and things start to get very expensive.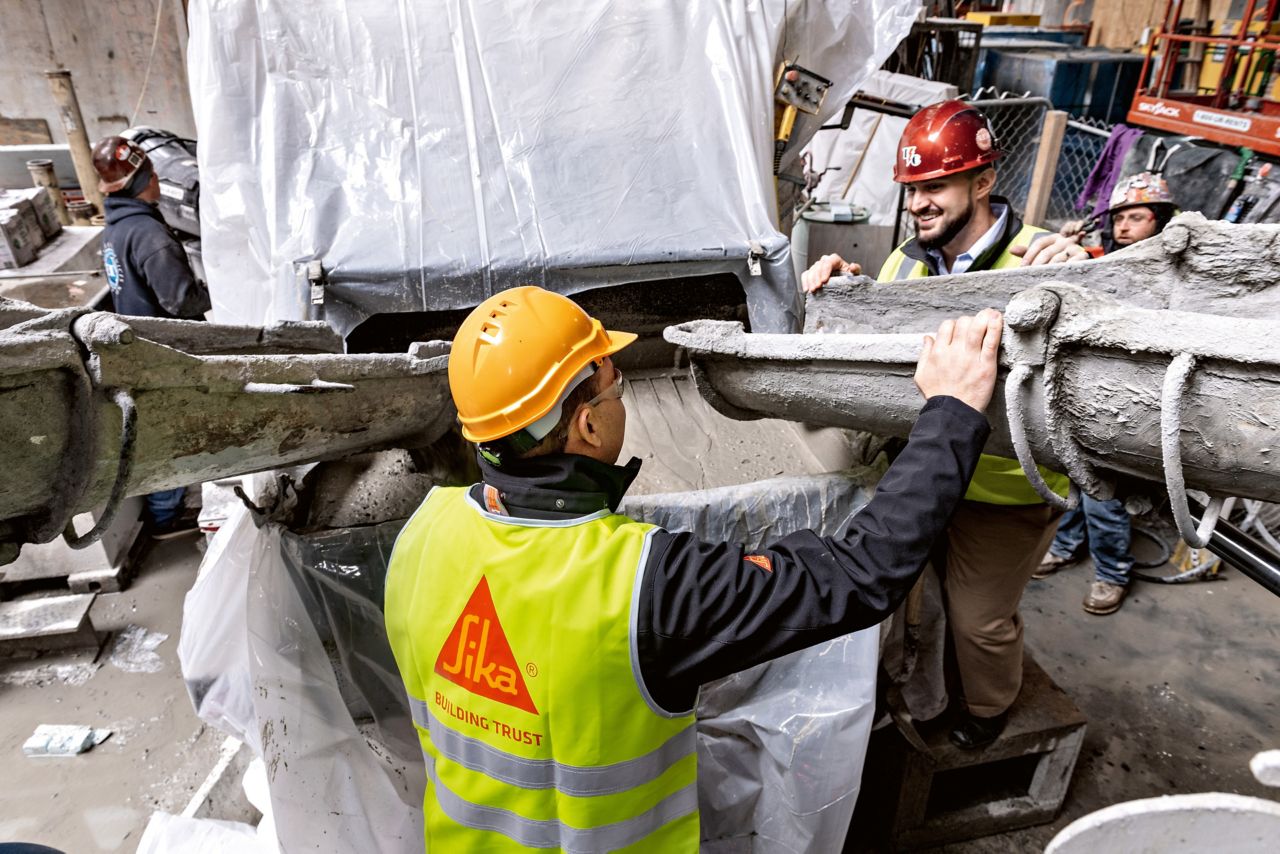 What effect do these requirements have on the quantity of additives you use?
We use specially developed additives to achieve the right properties. The quantity of additives we put in the mix is three to five times higher than for conventional concrete.
 
Concrete's behavior changes when temperature and air humidity change. What does Tec Crete do to compensate for this?
In summer, when temperatures are high, we need more hydration control to keep the concrete workable and pumpable. In winter though, we need more accelerators to speed up the curing process. I decide every morning exactly which chemical adjustments need to be made before we load the first truck. The decision depends on the weather, how much concrete we're going to need that day, and how high we have to pump it.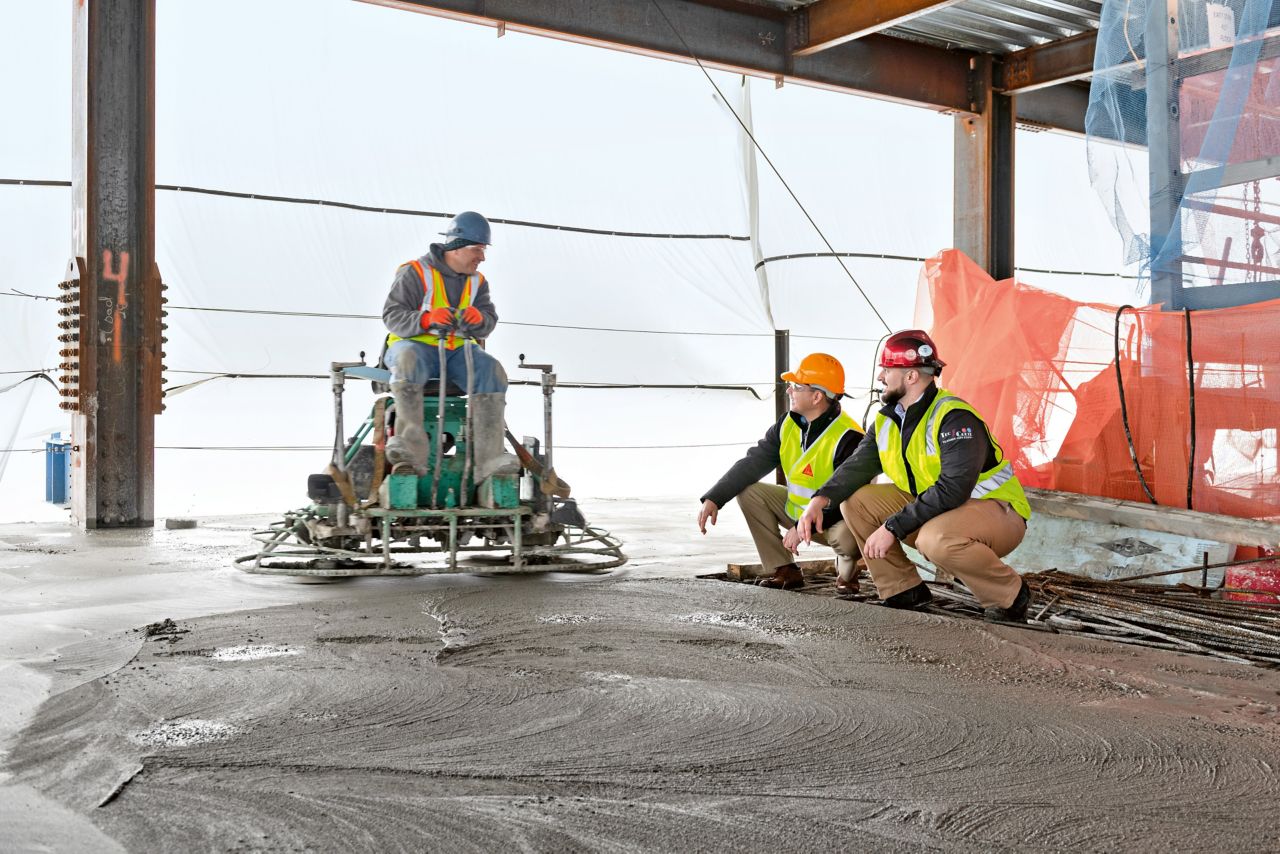 Tec Crete purchases all concrete additives from Sika. Why?
The answer is simple: Because they work! Tec Crete has been a customer of Sika for decades. We have tried other suppliers in the past as well, but we always came right back to Sika as our sole supplier. Sika products are much more efficient. The support we get from Sika experts is fantastic. They help us prepare mix designs so that we get the specifications just right for every project. That way we can win prestigious major projects such as the One Vanderbilt. A Sika engineer comes with me to every important meeting with customers. I can rely entirely on Sika's expertise.
 
Looking to the future, what developments do you expect to see, or would you like to see, in concrete technology?
It would be nice to see multiple additives that can accomplish more than one thing. For instance, an additive that could be a high-range water reducer with hydration control properties. That would simplify the process for us. I can see already that Sika is going in that direction. A good example is Sika® Stabilizer-4R. This product significantly improves the concrete's pumpability while simultaneously keeping it from segregating. For this reason alone, I love including it in all my high-strength mix designs.
Extreme Concreting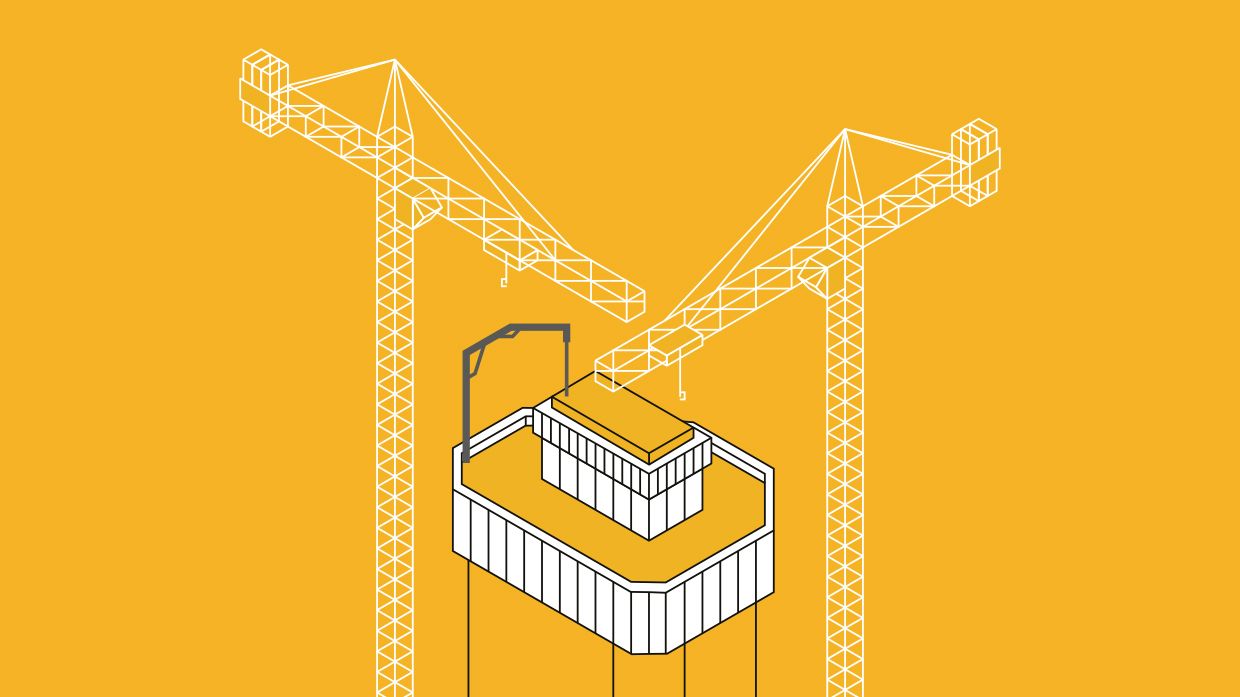 Even from a distance, it is often possible to tell whether a high-rise is being built from concrete by its self-climbing formwork. The formwork rises by between one and three floors each week. Because it places maximum demands on concrete, Sika's concrete admixtures were instrumental in helping this construction method make its breakthrough. This is because the concrete has to be extremely strong and capable of being transported and pumped for long periods, yet able to bear a load as quickly as possible after pouring.