Cities in developed markets commonly have a large number of decades-old, dilapidated buildings. In such situations, refurbishing the existing building structure is often the most sustainable and cost-efficient solution. Sika is strongly positioned in the area, which is generally more resilient to economic developments than other sectors. Michael Winge, a member of Sika's Greater New York sales team, explains why.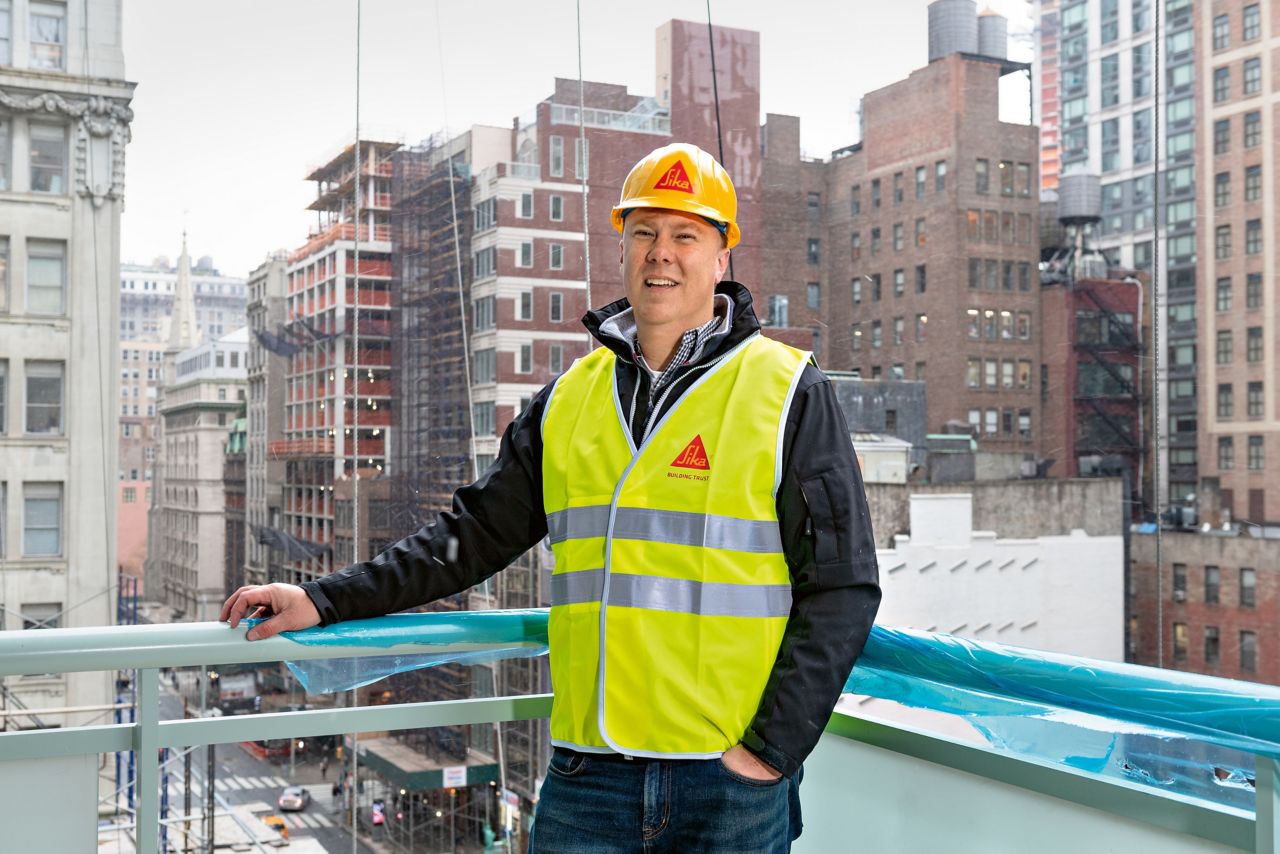 Image: Sika sales team member Michael Winge focuses on refurbishment projects in the greater New York area.
Refurbishment and modernization account for a large proportion of Sika's business in mature markets. What, in your opinion, are the key factors driving this business?
70 to 75% of Sika's sales in major cities such as New York comes from renovating existing buildings. Buildings and infrastructure are aging and need to be repaired and protected against environmental influences. We are noticing a continuous rise in the requirements that structures have to fulfill. This is due firstly to direct factors such as climate change or heavy wear and tear resulting from increased use and increasing traffic, and secondly to more stringent building regulations. For this reason, periodic inspections are mandatory in major cities such as New York. They ensure that buildings are correctly maintained and guarantee safety.

What is the key to extending buildings' lifespans?
We have to ensure that the best possible refurbishment scheme is prepared and implemented for each individual building. It is not sufficient simply to rectify such shortcomings as they come to light. We have to make sure that the underlying problems that have caused deterioration in the building envelope do not reoccur. Structural stability and water resistance are key to this, and energy efficiency is gaining in importance too.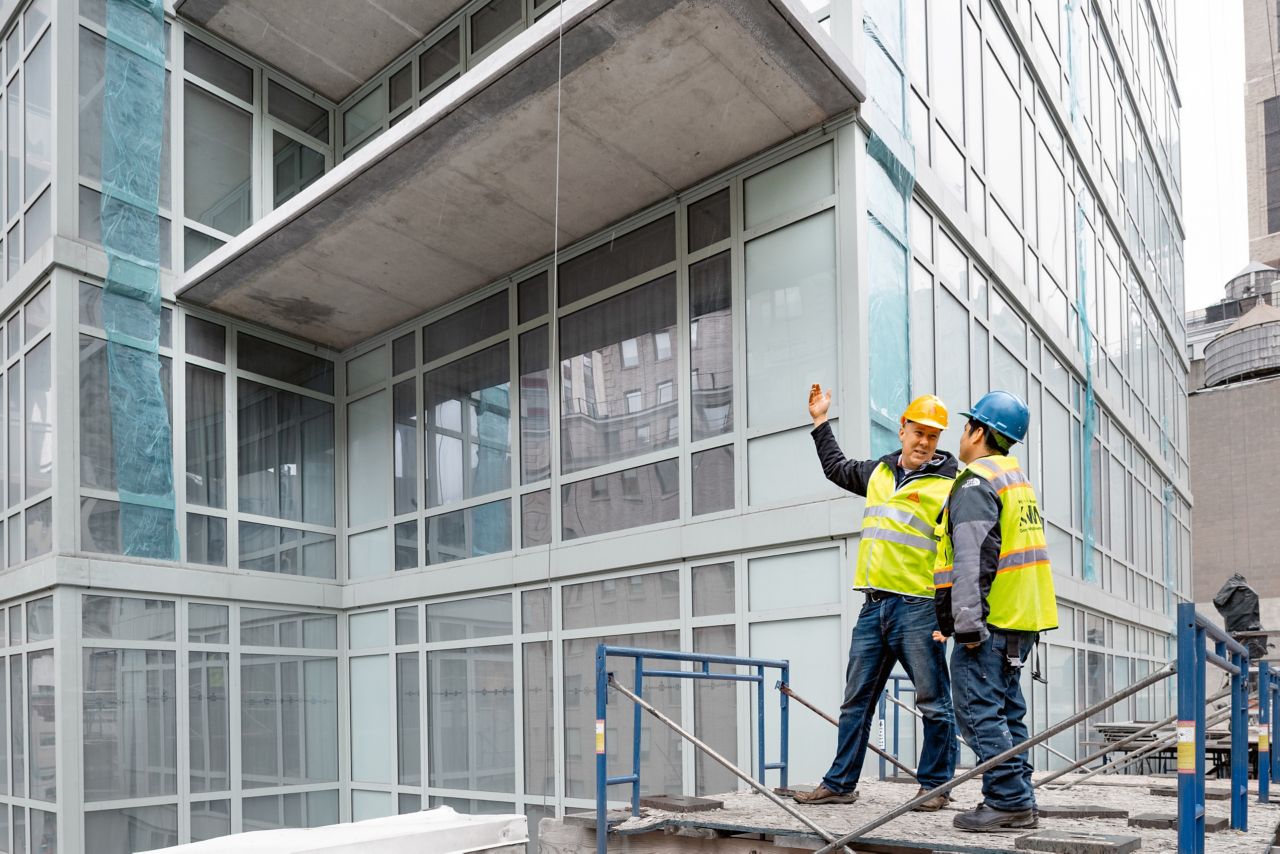 What are the challenges of refurbishing buildings in big cities?
Logistics is a major challenge. If you have to repair the facade of a fifty-story building, for example, it can be difficult to obtain safe access. The materials and containers for the job have to be the correct size so that it is possible to mix and apply them from a scaffold or suspended scaffold hanging from the high-rise building.

Sika is the leader in the New York repairs and refurbishment market. Why has the company been so successful?
It's down to people and products. Sika understands the importance of having the right people. Our sales force is very technically oriented. Reps can advise engineers and architects who are facing the task of developing end-to-end refurbishment solutions and specifications. This also has the advantage that we can make sure that repairs are carried out properly. Furthermore, Sika systematically pursues the goal of bringing new and innovative products to the market and assisting customers at every stage of the construction process by providing the best products and systems adapted to their particular needs. We have a very broad range of products and solutions that encompasses concrete repair and protection including repair mortars, protective coatings, joint sealants, waterproofing and structural reinforcement systems. Put simply, Sika has the expertise and solutions to get buildings and infrastructure in good shape for the future.
§ 11 Local Law
Under New York's Local Law 11, the facades and external features – balconies, for example – of buildings with more than six floors have to be inspected at regular intervals.
1998 introduced
The Law has existed in its current form for 20 years, fulfilling its task of making New York pedestrians safer.
12,000 buildings
are covered by New York's Law 11. They have to be inspected every five years.
130 balconies
on the Chelsea Stratus luxury condominium tower alone (shown right). There were cracks in the concrete that needed to be repaired.
5 Sika solutions
were used to durably refurbish the balconies. They were Sikalastic® DeckPro, Sikaflex®, Sikasil®, Sikacrete®, and SikaTop® for waterproofing, sealing, repairing the concrete, and protecting it against corrosion.