The expressways that link a country's cities are its nerve paths. As loads increase, safety is a major issue, especially on bridges. The A9 in southern France is one of the most heavily used highways in the country. After a five-year construction period, the modernized and upgraded section between Montpellier and Spain opened six months early, thanks partly to Sika's expertise and technologies.
of Sika® CarboDur® carbon fiber-reinforced polymer plates reinforce the structure supporting the bridge sections.
of SikaWrap®-230 C carbon fiber fabric protect the bridge piers against vibration and wear.
of Sikadur®-30 and 3,000 kg of Sikadur®-330 were used to attach and protect the reinforcement systems.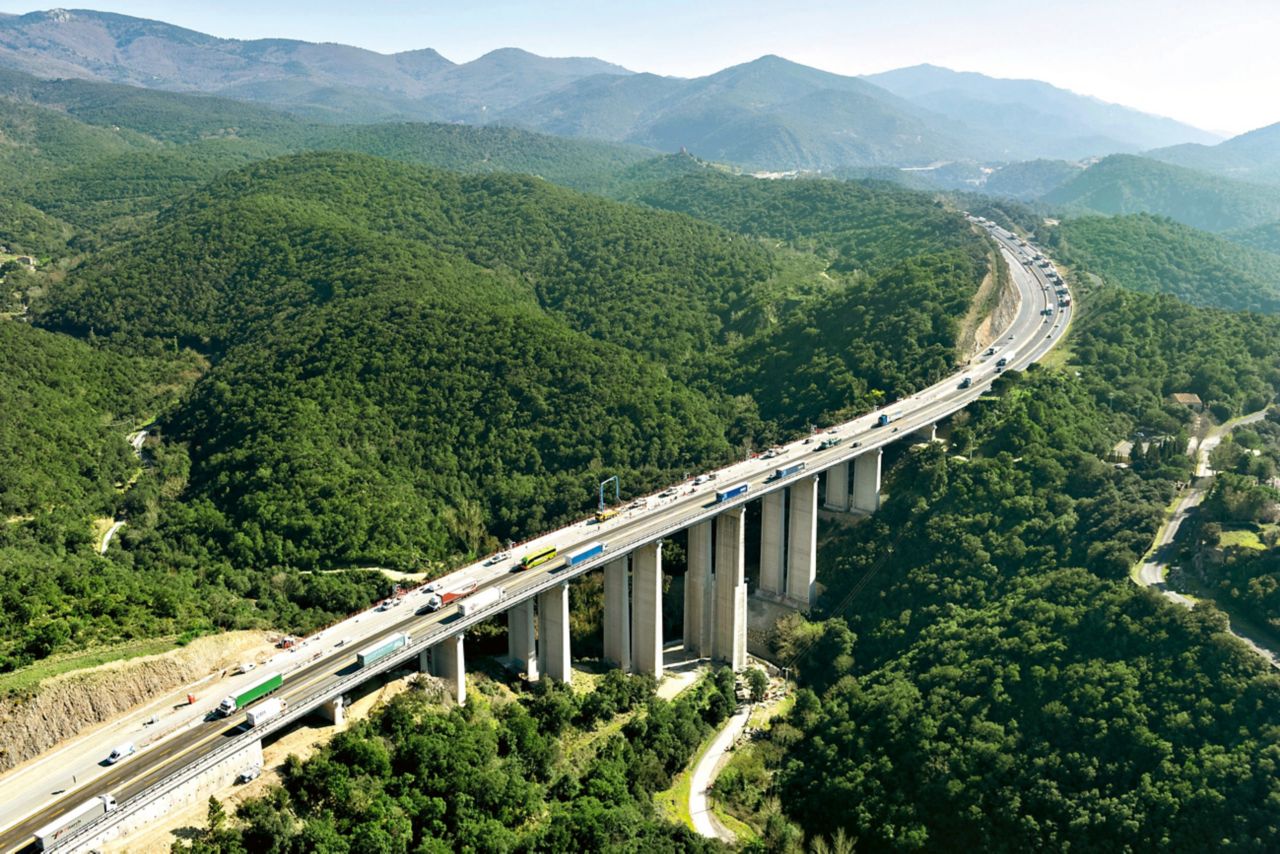 One of the challenges encountered while modernizing and upgrading the highway was strengthening the bridge piers in poorly accessible terrain.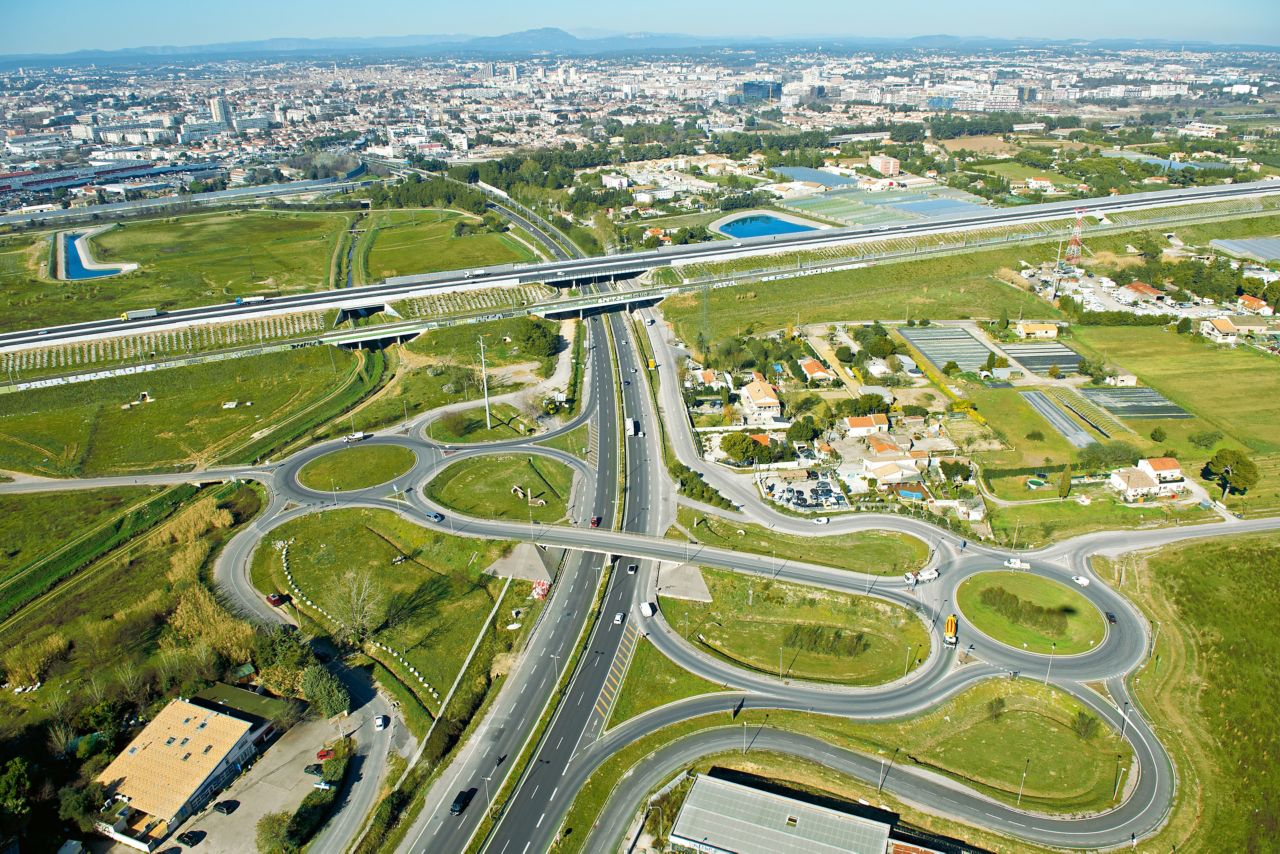 The reinforcement work had to take place with the highway open to traffic. Sika provided training for applicators and supported the project with technical advice.