The expansion of the metro system is a major project for the city of Montreal, and one that is making use of a range of Sika technologies.
The construction of the new metro system in Montreal represents a quantum leap for public transportation in this Canadian metropolis, which is home to millions of people. The additional lines of the "Réseau Express Métropolitain", which will be used by autonomous vehicles from 2021 onward, stretch across a network of 67 kilometers. Some sections run underground, some are laid at ground level, while others are elevated on pillars.
Sika is involved in all areas of this large-scale project. Concrete admixtures, waterproofing systems, and shotcrete are delivered for the construction of tunnels and stations, while Sika is also responsible for the vibration-damping, load-bearing fixing of the rails. The elevated railway sections are realized using prefabricated bridge parts, which are produced with the assistance of Sika additives and then bonded together with structural adhesives on the building site.

Strengthening of Market Position
26 new stations will be required to service the additional lines, and Sika is supplying the corresponding flooring, structural glass bonding, and waterproofing for the roofs. Sika expanded its range of products in tunnel construction in 2019 with the takeover of King Packaged Materials, whose high-quality products for dry shotcrete and repair mortar are being used in the construction of the new metro line in Montreal. This large-scale project makes it clear how Sika's broad offering is enabling the company to strengthen its market position further and continue its growth trajectory.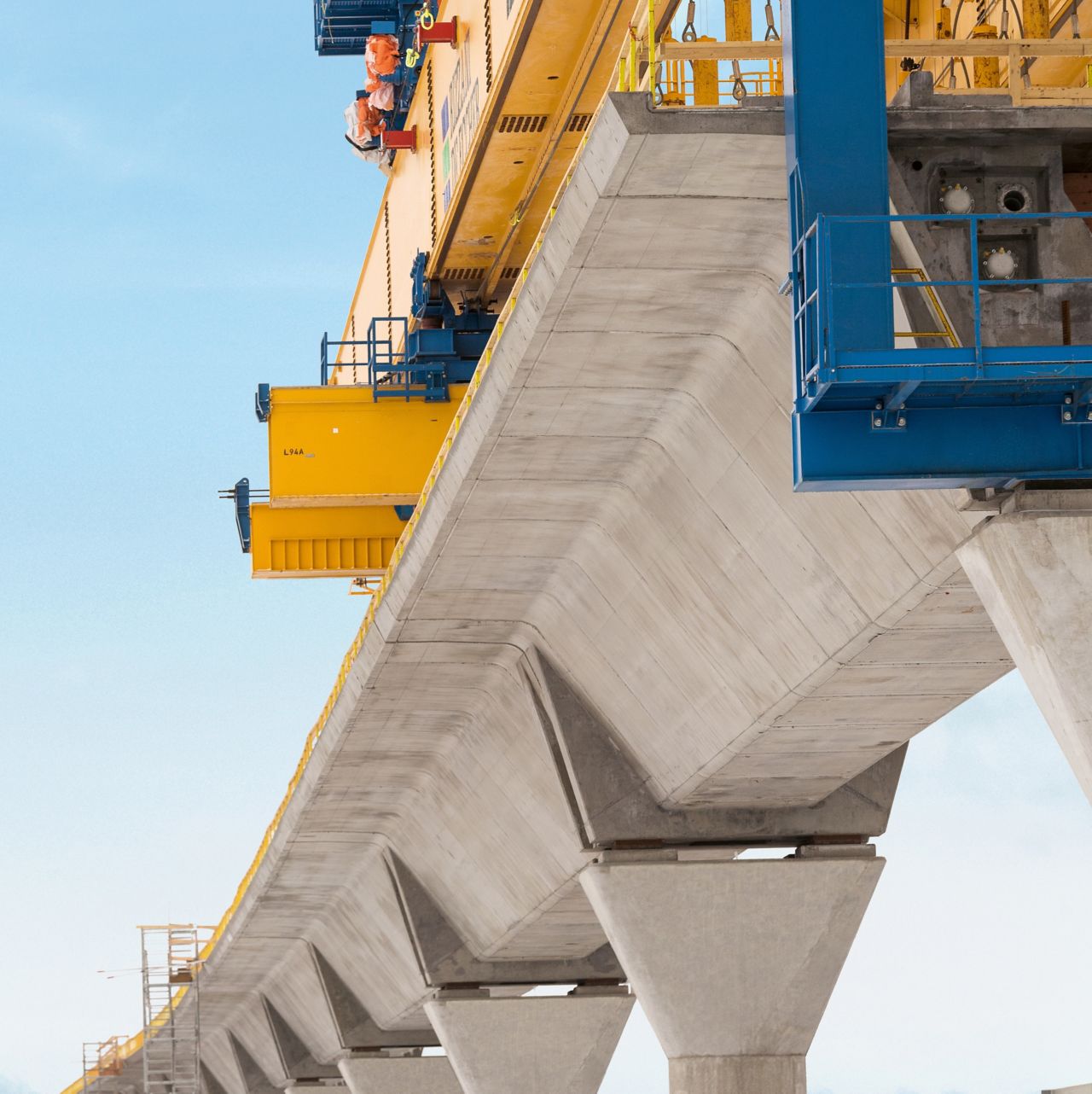 Image: More than a third of the metro runs as an elevated railway on pillars. Concrete elements are joined together with the assistance of Sika's high-performance structural adhesives.
Image: In the center of Montreal, the new light rail network is mainly built underground. Directly following excavation, the tunnel walls are secured with Sika's shotcrete.