Sika's values are at the heart of its corporate culture. Customer First and Sustainability & Integrity form part of these values, as do Empowerment and Respect. They are a cornerstone of Strategy 2023. That these values are lived out each and every day can be seen in the high level of employee engagement and team cooperation. The unique Sika Spirit allows staff from the firms that have been acquired to integrate rapidly into the Group. And Sika's values are similarly reflected in the voluntary work carried out by its staff, which serves to strengthen ties at the local level, reinforce trust, and promote sustainability around the globe. This commitment is continuing to grow. As part of the community engagement program, Sika aims to increase the voluntary work done by its employees to 10,000 working days per year, thereby reaching 50% more people by 2023.
Corporate Sustainability Team
A passionate and dedicated team of experts plans, facilitates, and manages the development and implementation of the Sika Sustainability Strategy across the company. Sustainability experts from the acquired company Parex are fully integrated into the team, which further strengthens the engagement and collaboration with global, regional, and local functions.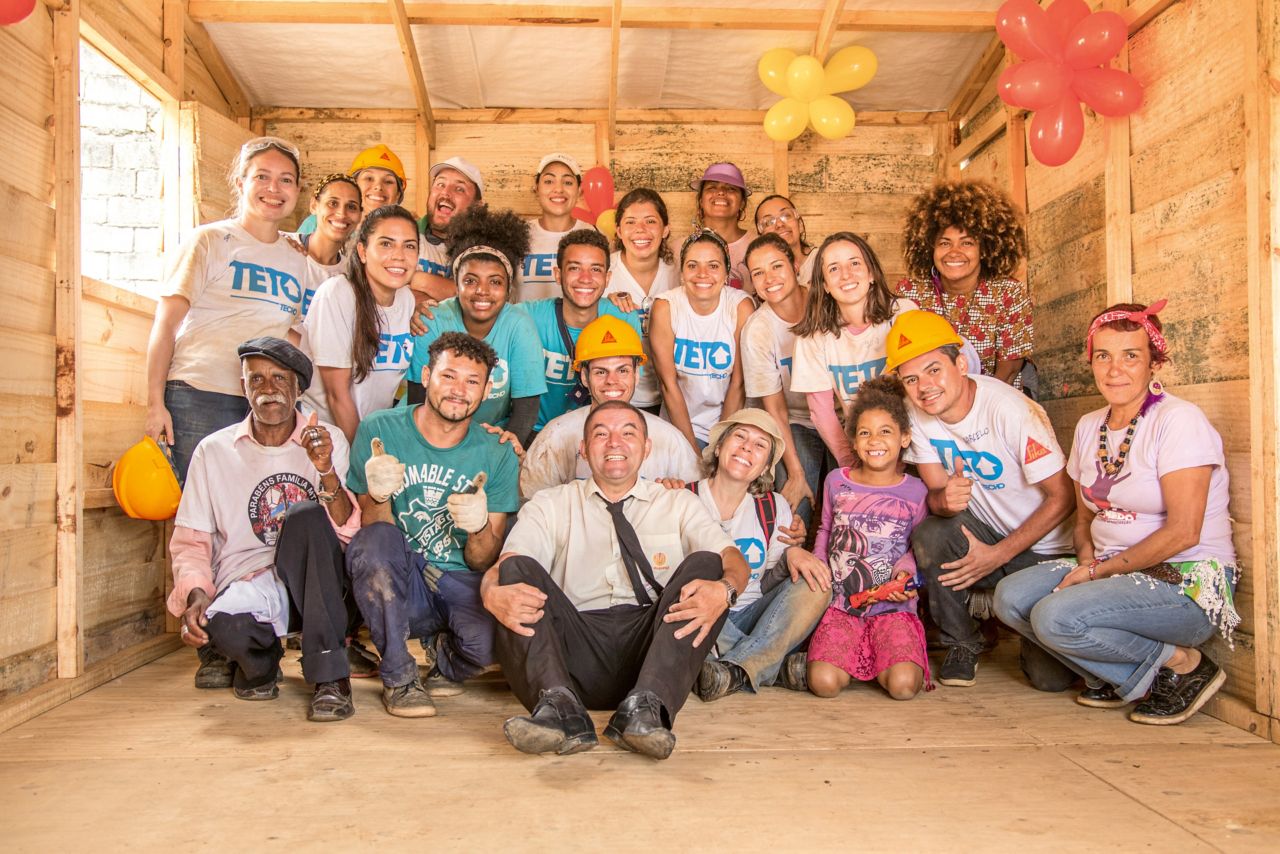 Community Engagement Team – Sika Brazil
Employees of Sika Brazil, together with the NGO "Teto", constructed transitional housing in various communities across São Paulo. The construction of modular homes saw Sika volunteers and people in need all working together to improve living conditions and overcome poverty. This process is conducted with a community approach, which promotes the engagement of employees and the participation of the community.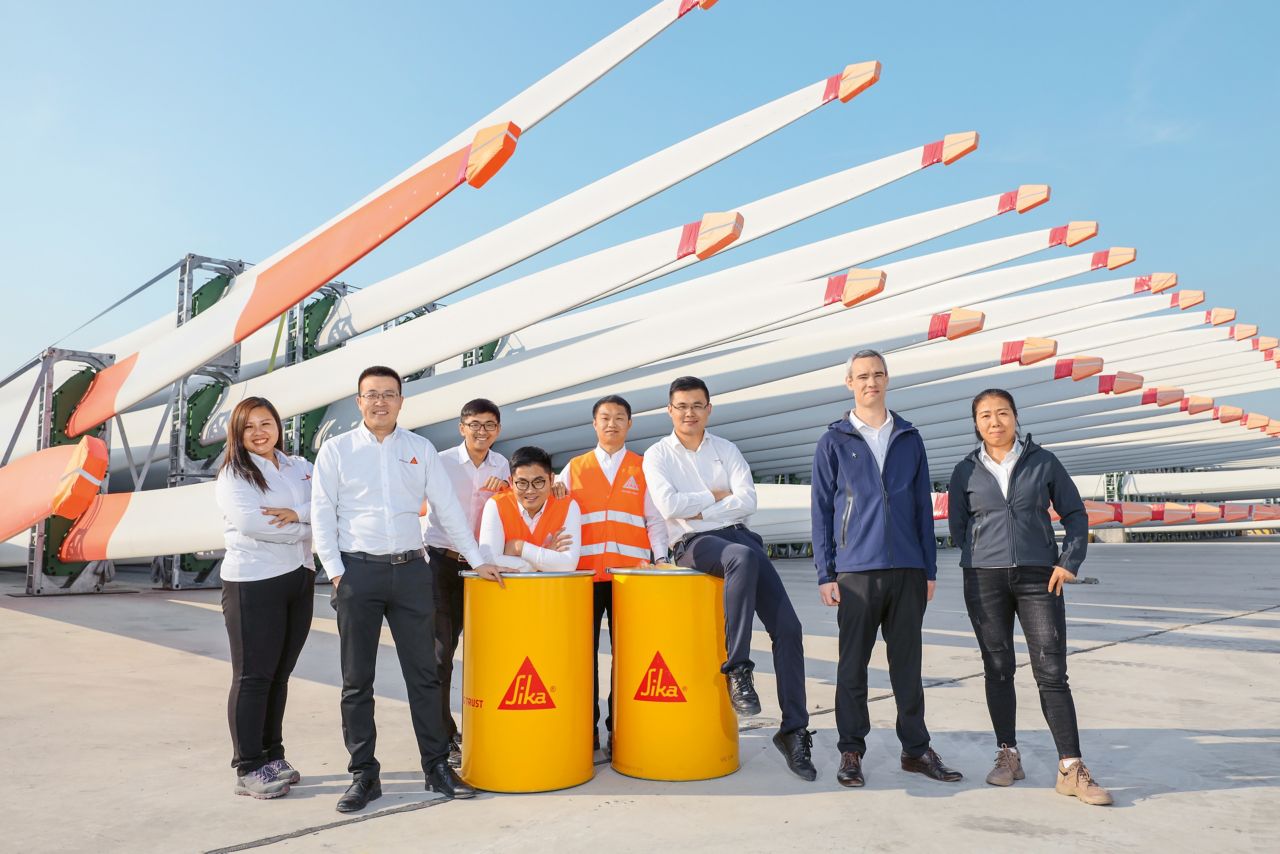 Sika China – Team Industry and Advanced Resin
In China, the Industry team is responsible for sales and technical service, whilst the Advanced Resin team is responsible for production, as well as R&D of wind blade bonding products. Thanks to the good cooperation between the two teams, the overall sales volume increased. Not only did one of the top wind blade manufacturers in China order our products, but Sika products received high praise from customers in general.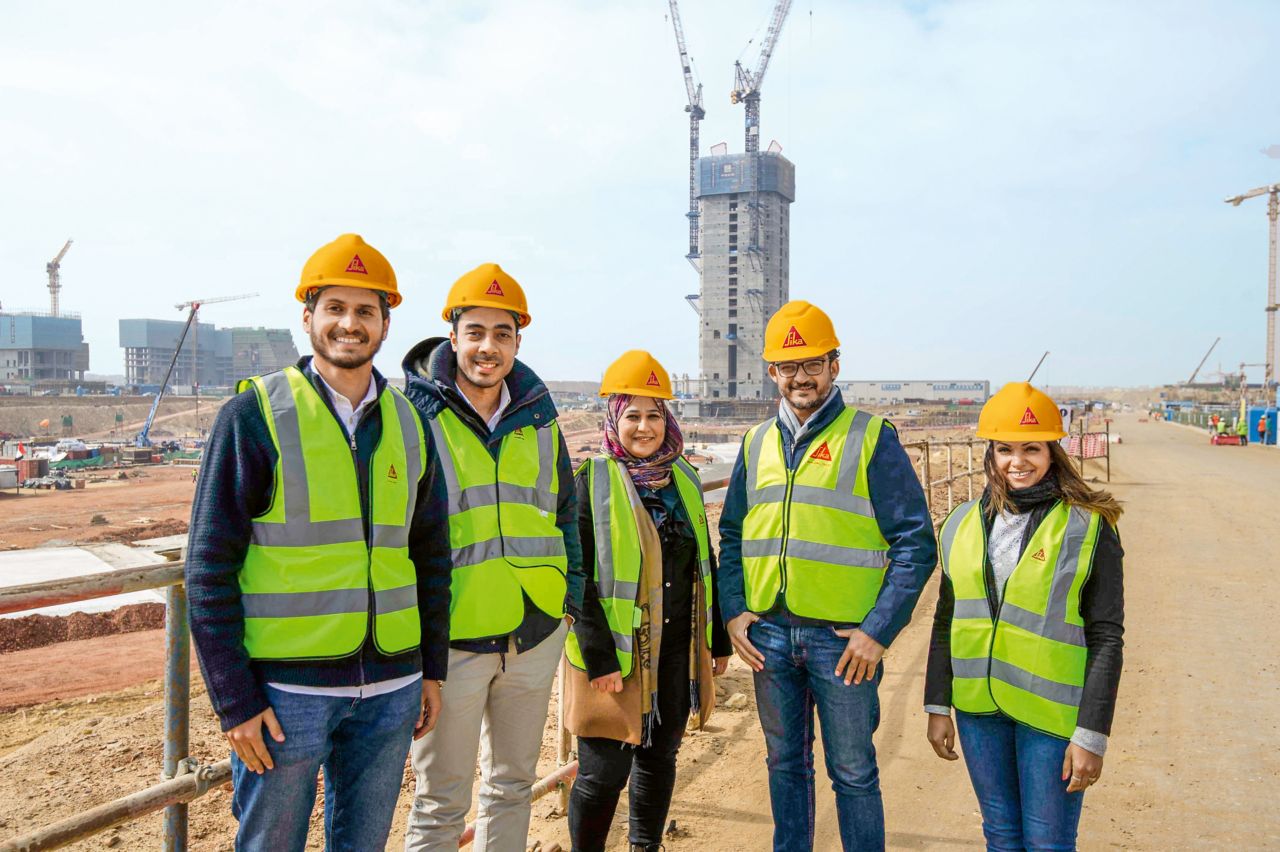 Sika Egypt – Project Team New Administrative Megacity
The new administrative megacity, a largescale project east of Cairo, has been under construction since 2015. This will be the new administrative and financial capital of Egypt with a population of 6.5 million people, housing the main government departments and ministries, as well as foreign embassies. Sika's expert teams are involved in almost all the major subprojects of this huge development, from various parliament and ministry buildings, infrastructure projects, and central bank building, to Africa's tallest buildings – the Iconic Towers.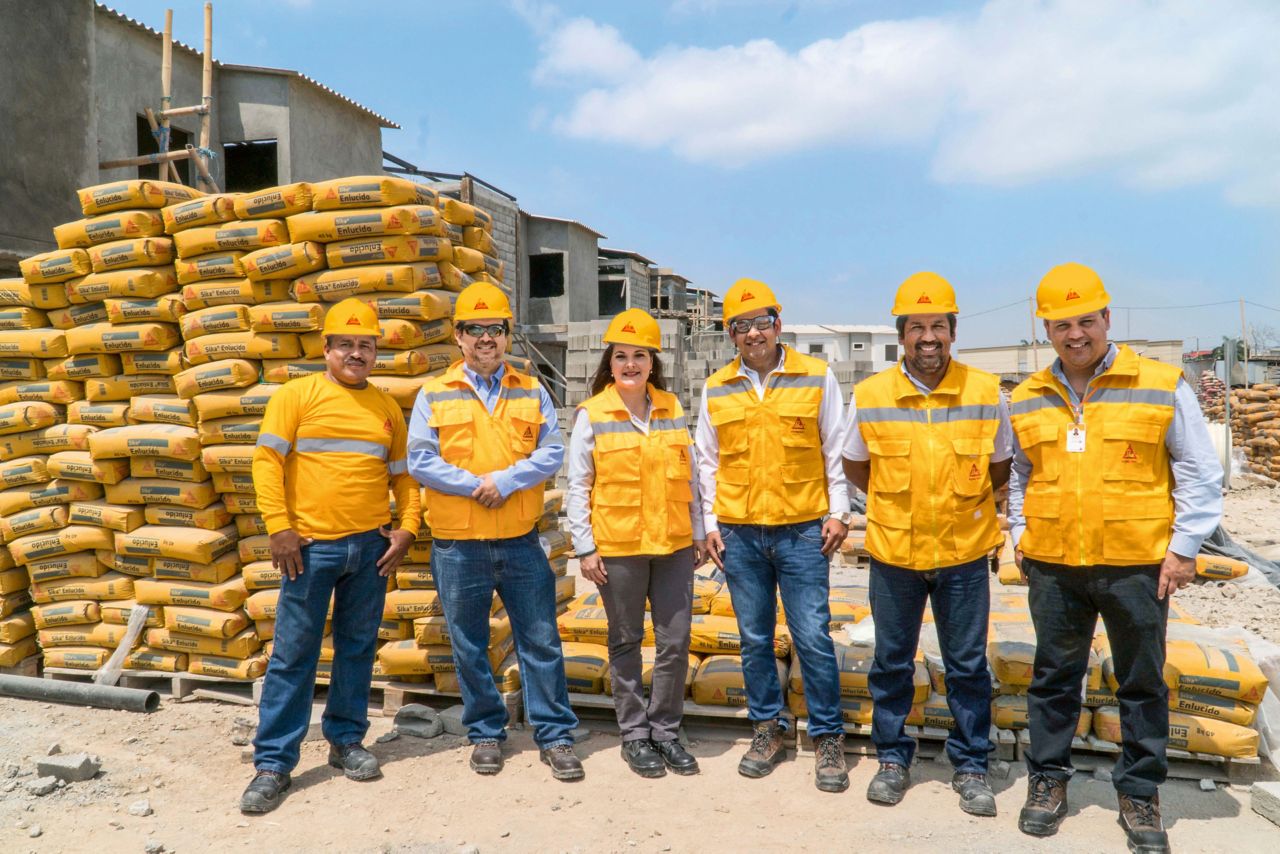 Team Sika Ecuador
Sika Ecuador was established in 1986 and was involved in its first largescale project in 1992. Since then it has continued to grow and expand. Our people, their passion for their job, and great teamwork, are integral to the growing success of Sika in Ecuador.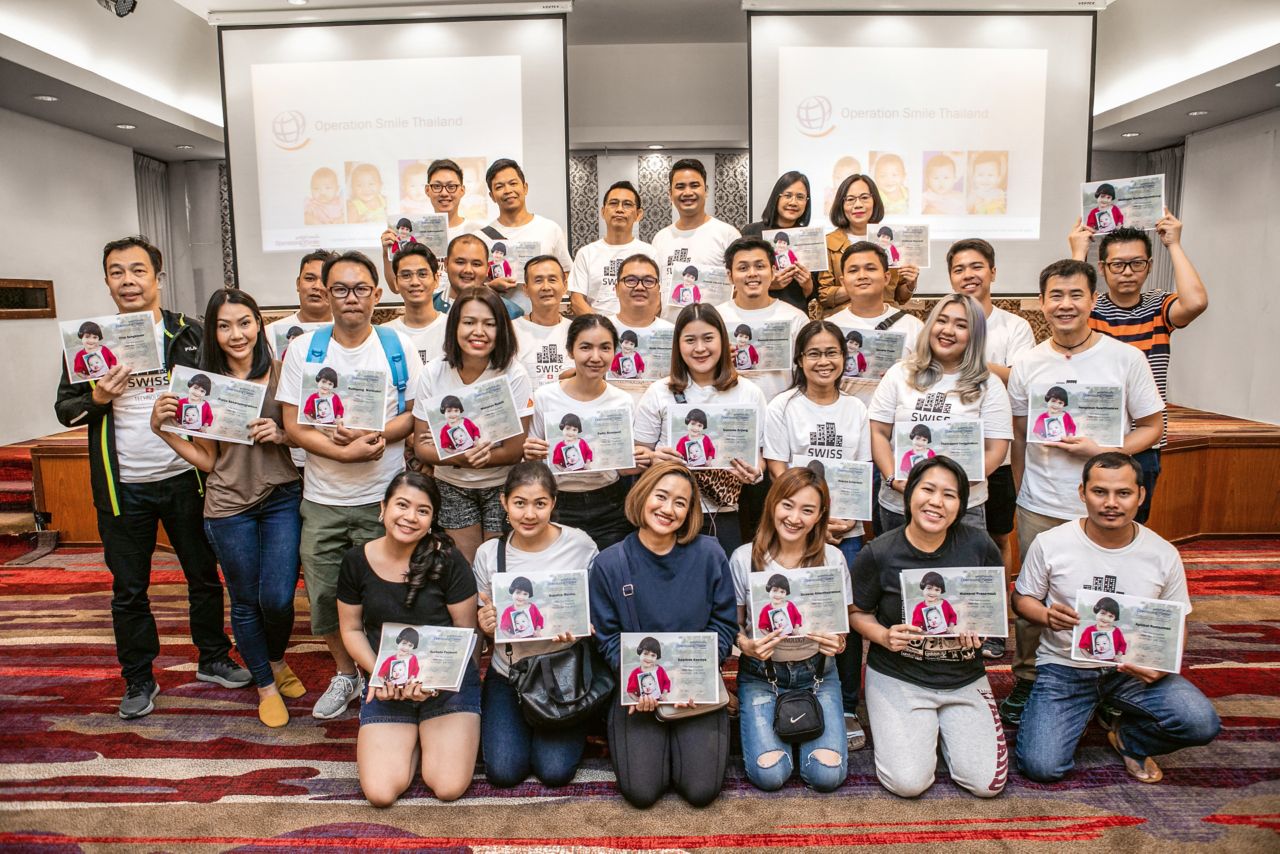 Community Engagement Team – Sika Thailand
Sika Thailand supports Operation Smile to provide free medical treatment for children with facial deformities. In 2019, 135 patients received surgery and 30 Sika employees dedicated more than 300 hours of volunteering work. Sika Vietnam have also supported Operation Smile Vietnam with 125 days of volunteering over the last five years.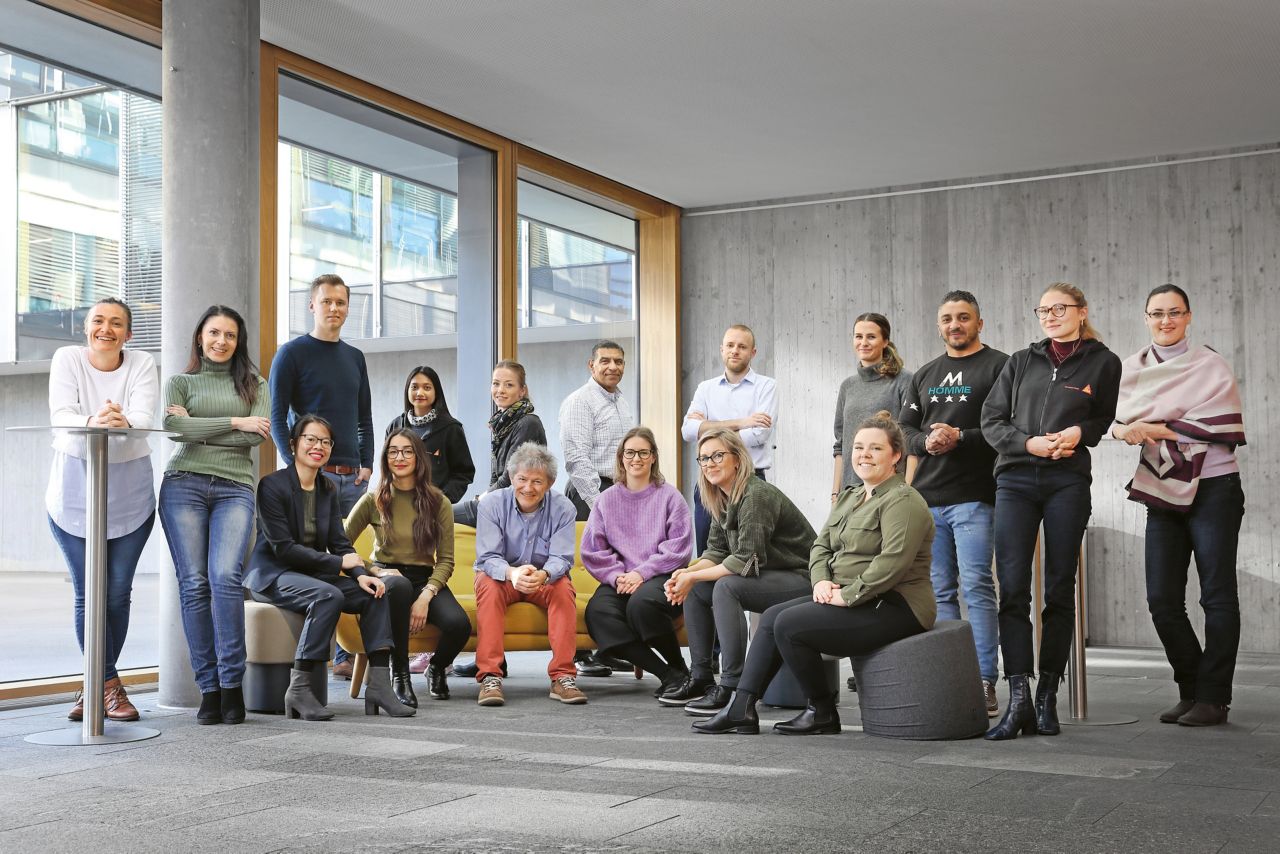 Sika Web Team
Continuing to adapt to new digital trends is key in today's fast-changing world. In 2019, we started the global rollout of our new website that meets both current and future digital challenges. Sika marketing experts from all over the world came together to be trained on the new system, trends, and requirements, to ensure a successful local implementation.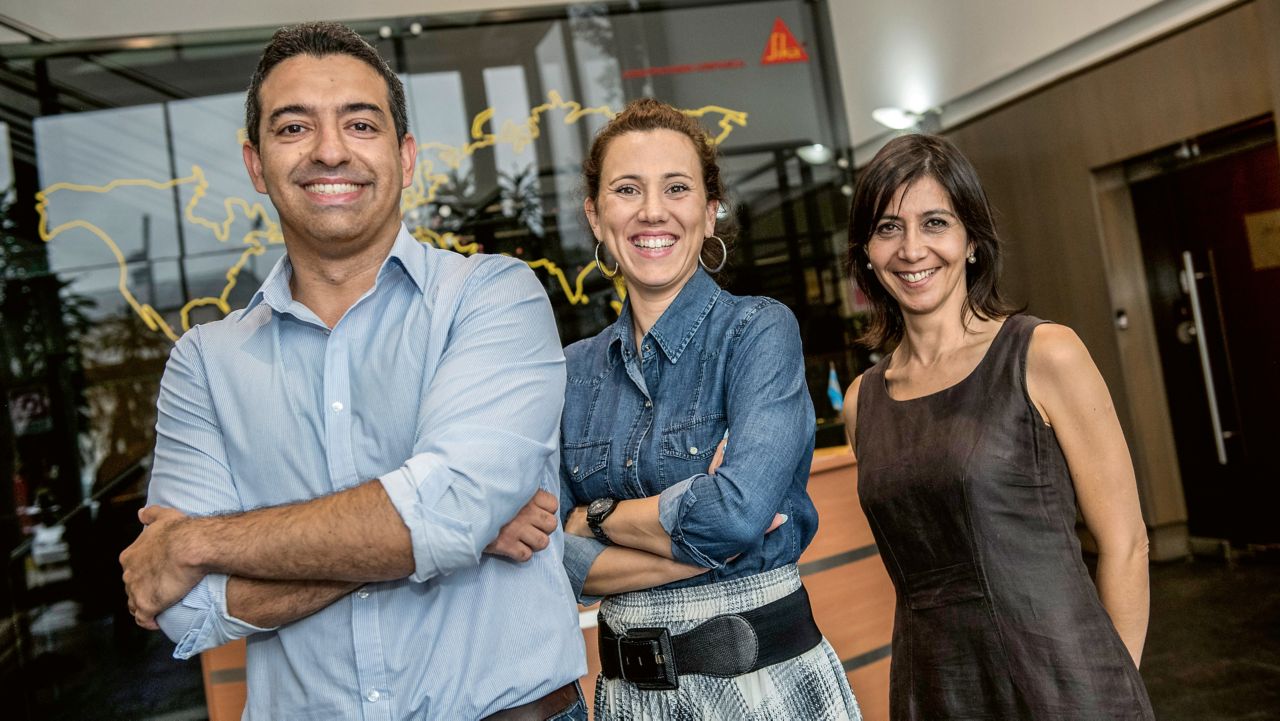 Sika Argentina – Team Sales Management Building Systems / Concrete
Sika employees share a strong team spirit. Managers and sales representatives work together to increase sales and market penetration. Moving forward, we are tackling the new goals of Strategy 2023 and continue to work on realizing synergies of the Parex acquisition.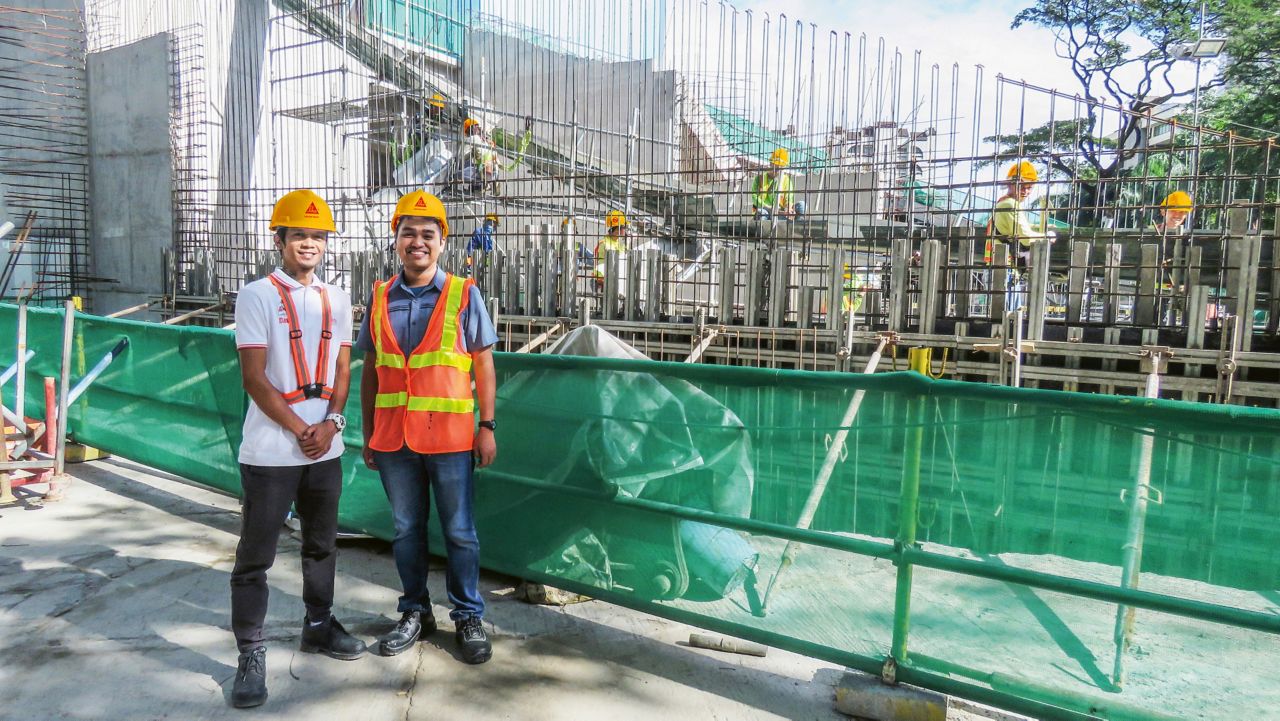 Sika Philippines – Technical Support Team
Our newly combined Sika and Parex teams are making use of synergies to secure more application areas in building projects. Through joint technical activities that exhibit Sika's strength in engineered solutions and Parex's expertise in building finishing, we are extending our services and winning additional business.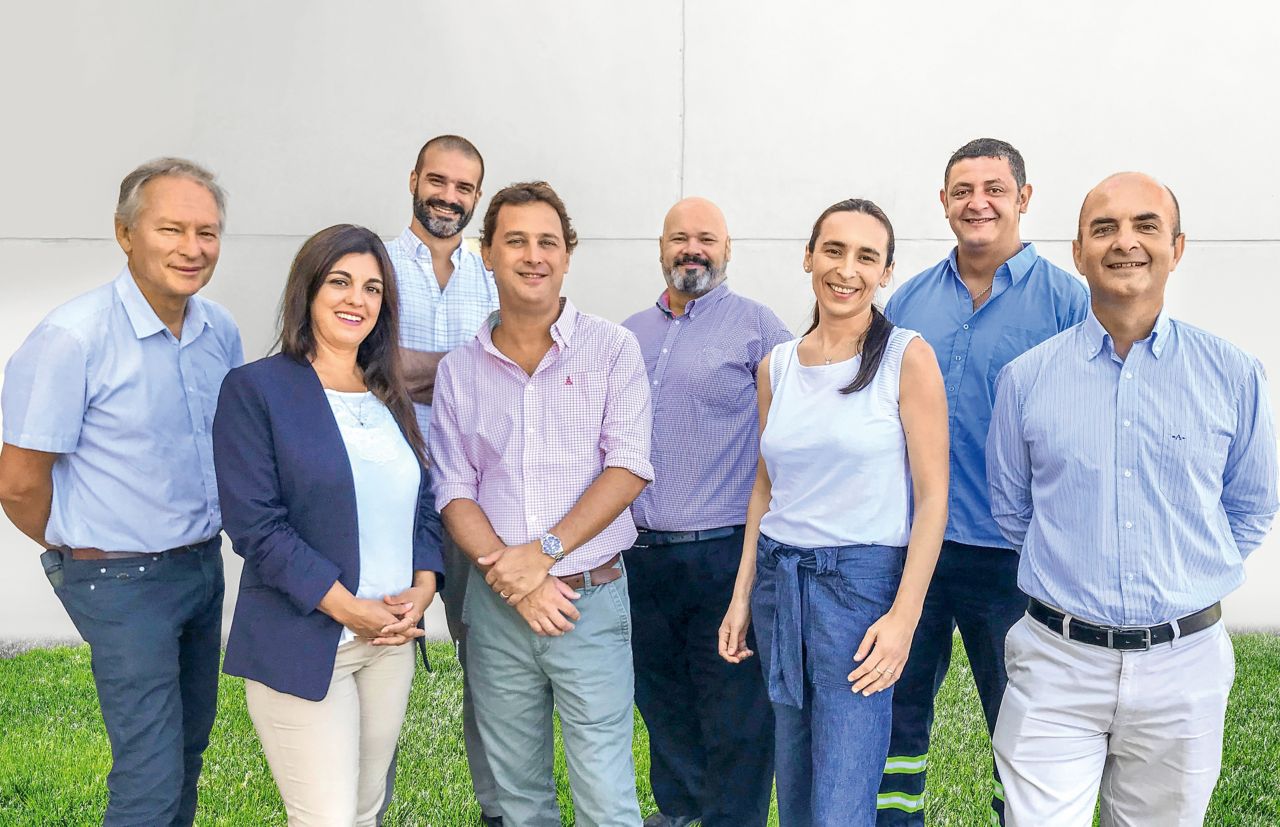 Team Sika Uruguay
Over the past two years, Uruguay made large investments in the construction of national roads. After extensive specification work and advice by our Sika experts, the responsible Ministry began to consider concrete solutions which not only included traditional concrete, but also white-topping solutions with similar costs to asphalt roads. This gave us the opportunity to supply concrete fibers and sealing solutions, as well as admixtures.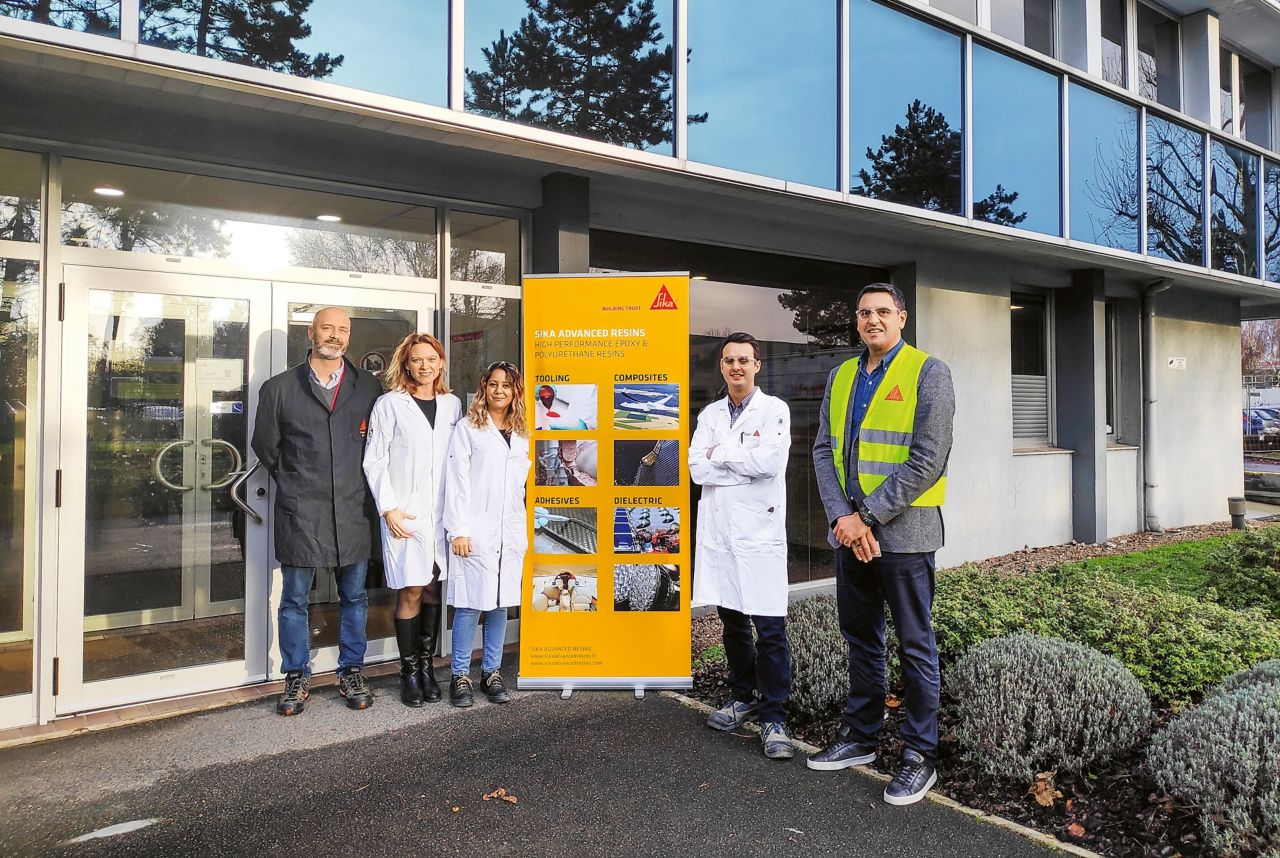 Sika France – Teams Advanced Resins, Automotive, and Industry
We combine the strengths of Sika Advanced Resin, Industry, Automotive R&D, and Sales, to tackle the new challenges faced by e-mobility in the field of battery thermal management. We leverage our technical expertise to develop innovative solutions and to use our global production footprint, as well as strong market access to serve customers globally. The target is to support a sustainable move towards New Energy Vehicles.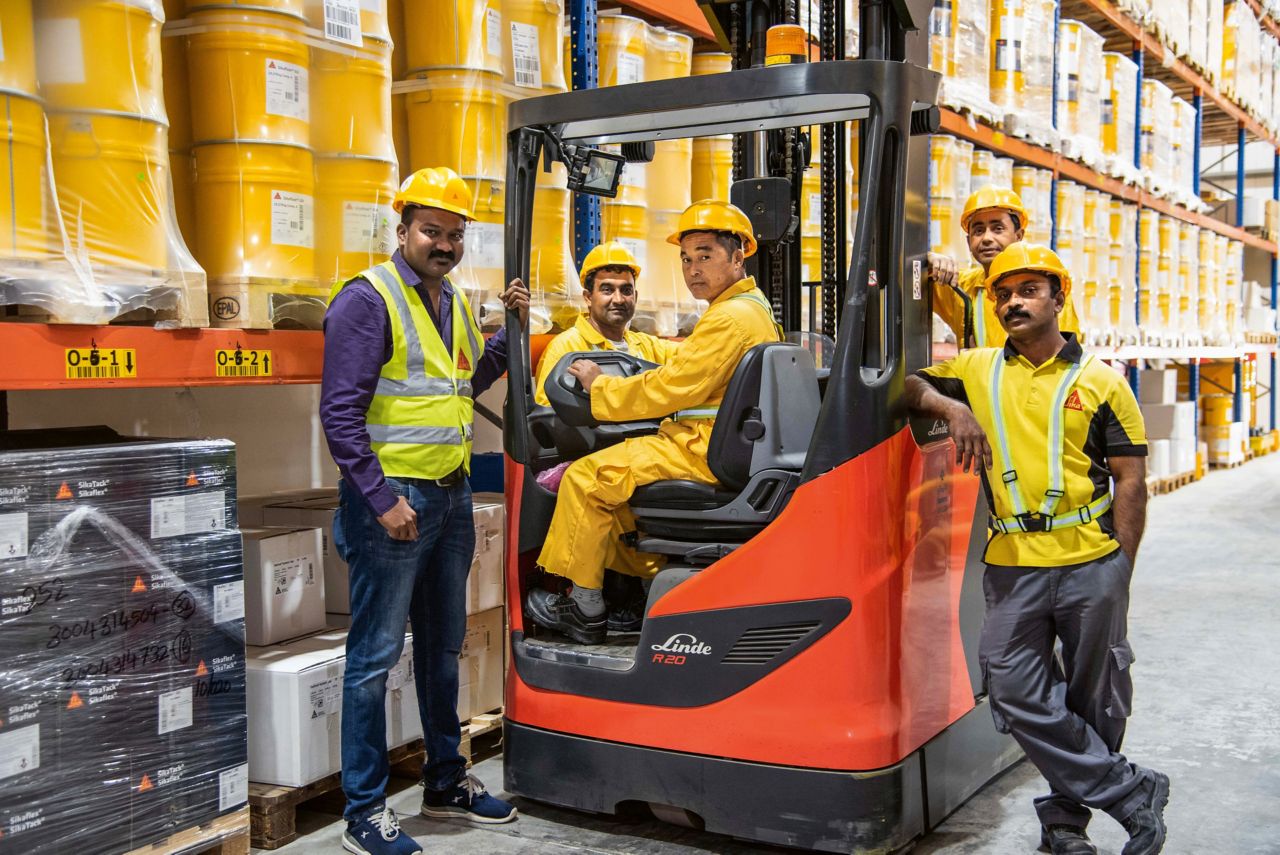 Sika UAE – Team Warehouse / Logistics
The UAE continues to impress with large and challenging high-rise and infrastructure developments. As a team we work together with our local production and make sure that our customers receive the right products at the right time, supporting them to meet the demands of these projects.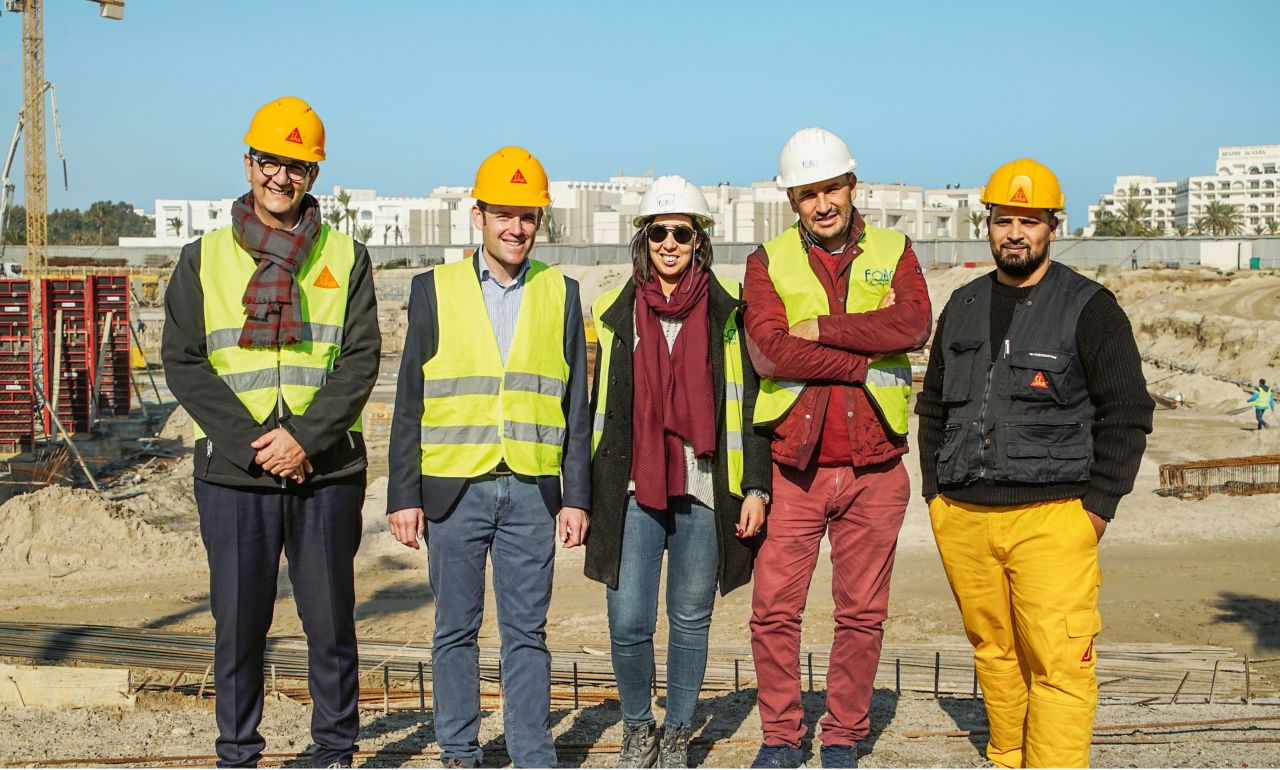 Team Sika Tunisia with Customer
In all interactions with our customers, we focus on supporting them and understanding their needs. The Palm Lake Resort – a large-scale project on 8 hectares with accommodation, shopping, leisure, and gastronomy – was no exception. Through the close collaboration with our customer, Folla Properties, we were able to specify various products, including concrete and waterproofing solutions that save both time and costs.

Sika Qatar – Team Sales and Management
At Sika Qatar we work together towards a common vision and support individual accomplishments to ensure company objectives are met. That's our secret to building success together.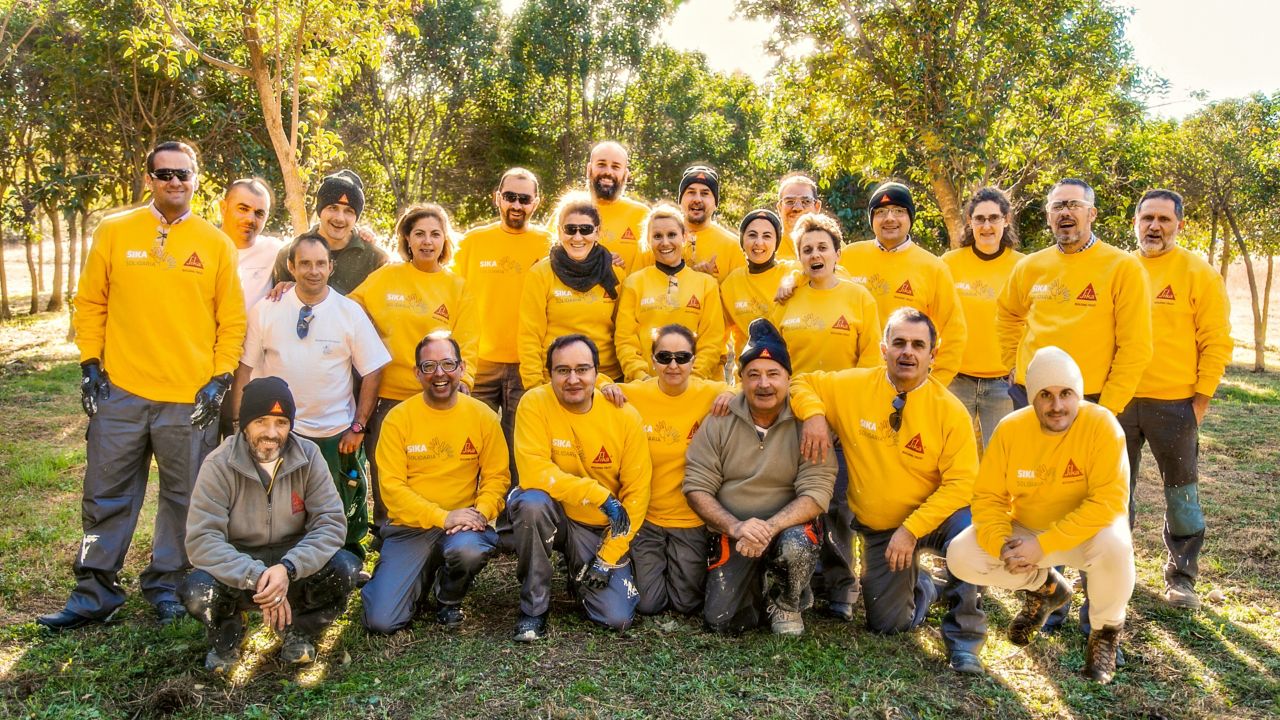 Community Engagement Team – Sika Spain
In 2019, 30 volunteers helped to renovate the buildings of "Fundación Gil Gayarre", a foundation which is committed to securing equal opportunities for people with intellectual disabilities. Floors were fixed, interiors and exteriors painted, and the facades received a thermal insulation system. In addition, Sika volunteers provided product application training to increase future employability of people with disabilities.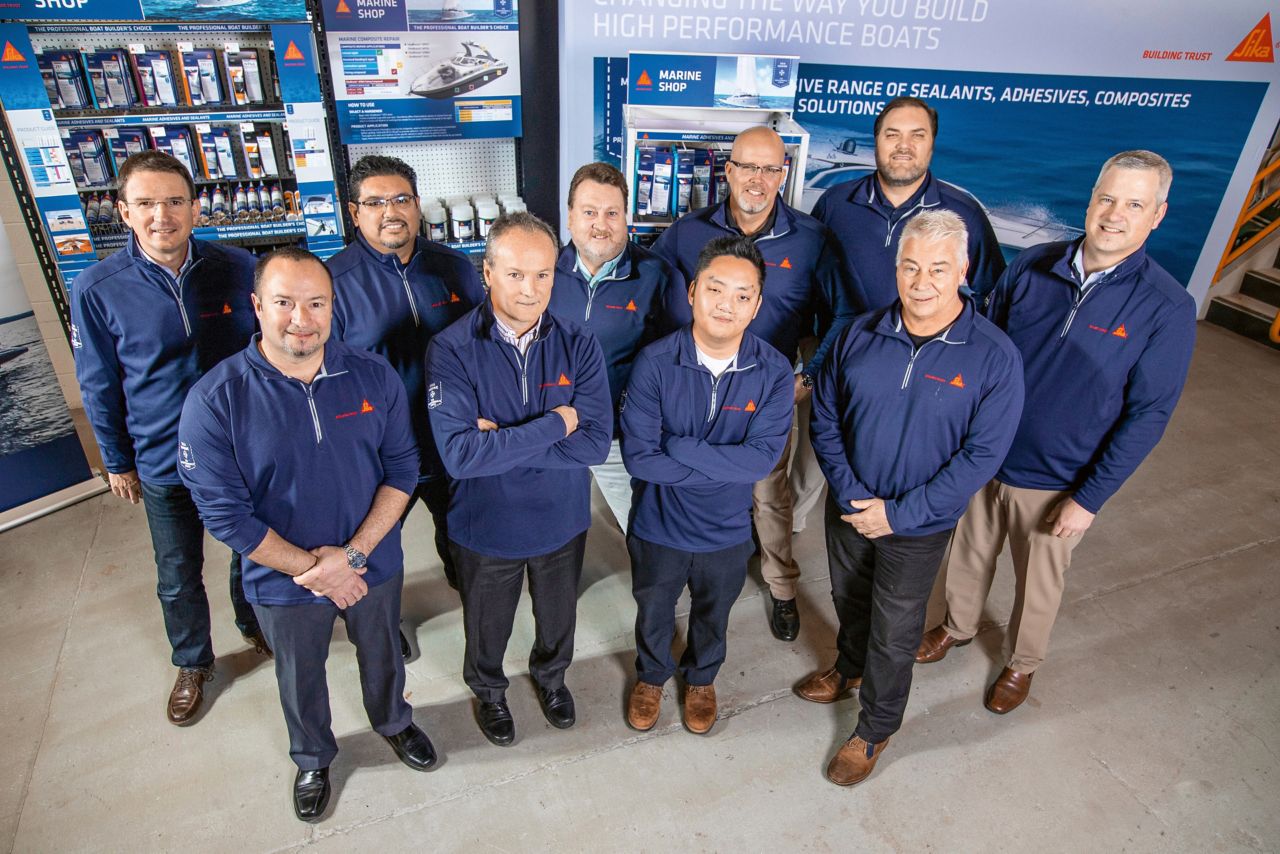 Sika USA – Team Marine
We believe in a synergistic approach and working together to achieve our goals. By bringing Sika Industry and Advanced Resins under one Sika Marine team, we can now supply the marine market with a full product range beyond what any other company can offer.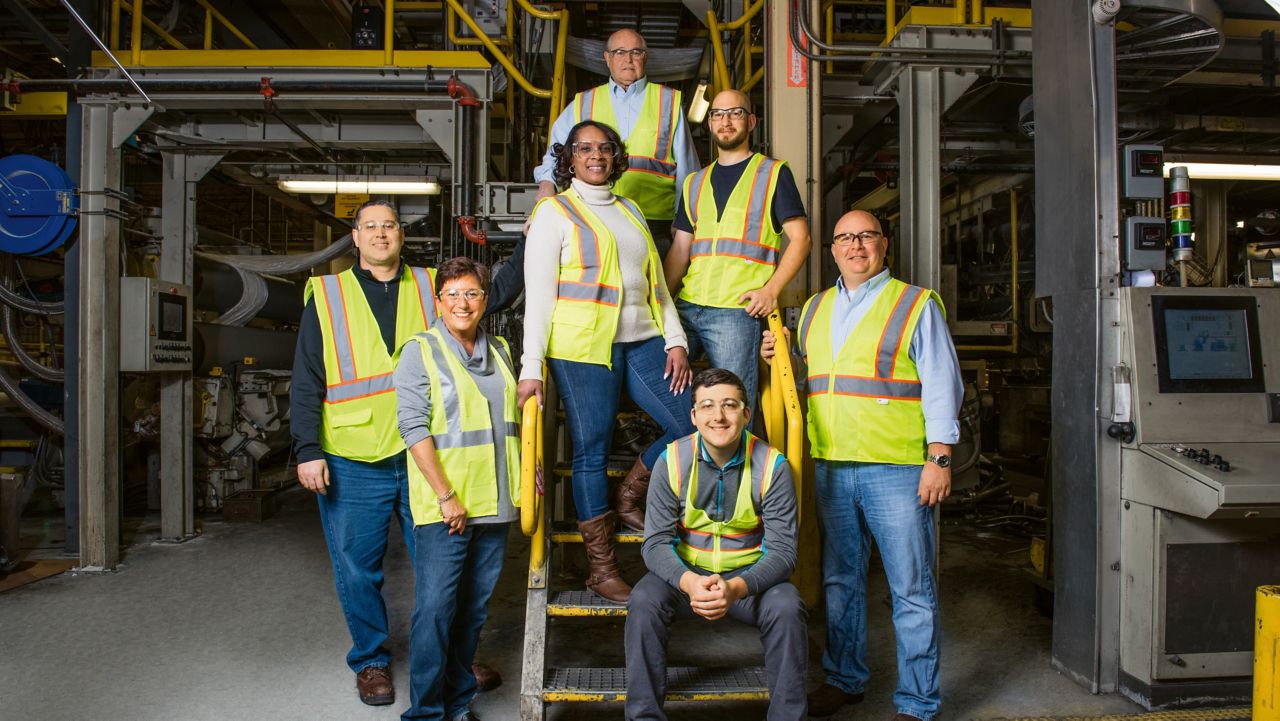 Sika USA – Team Roofing and EHS
A diverse team environment means we can provide our customers with a fresh, new outlook by always trying our best to encompass different perspectives, be it cultural, experiences, gender or age. We encourage thinking outside the norm and beyond the "this is how we have always done it" mentality.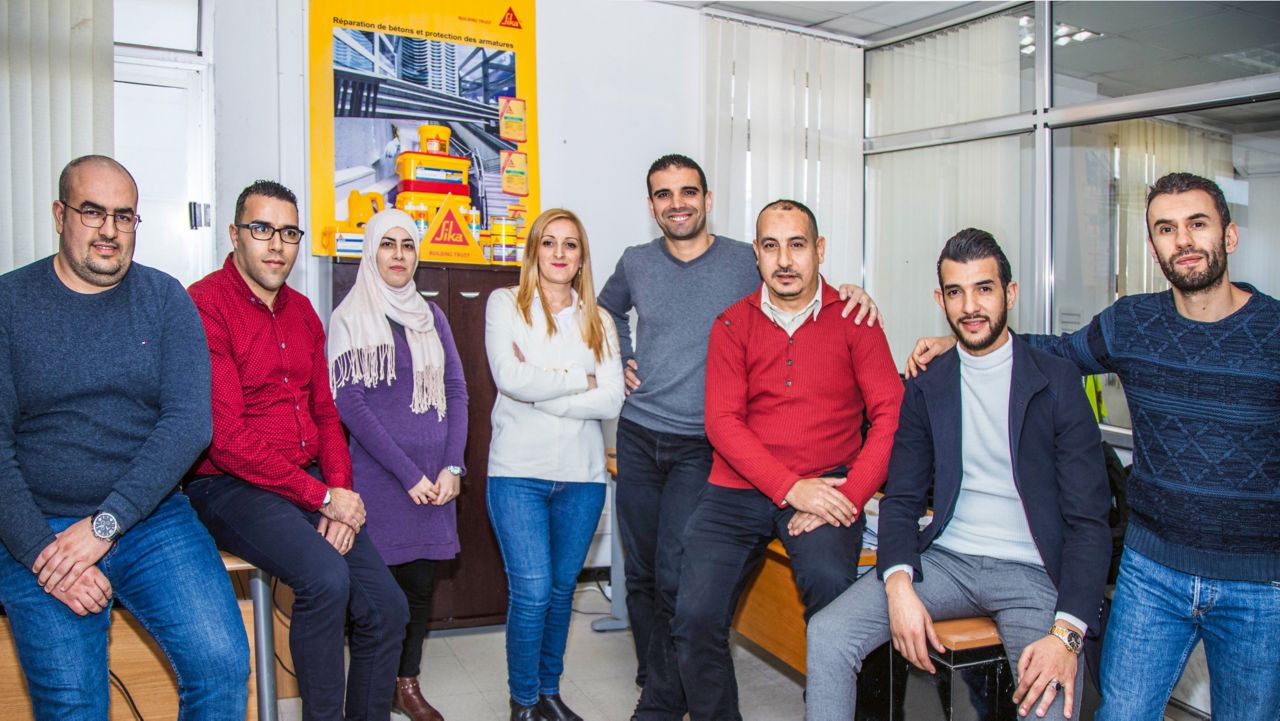 Sika Algeria – Team Supply Chain
By sharing know-how, collaborating and communicating, a mixed team can exploit its full potential. We support each other to better understand requests and find the best possible solutions. Transparency, innovation, and engagement are an integral part of our daily behavior.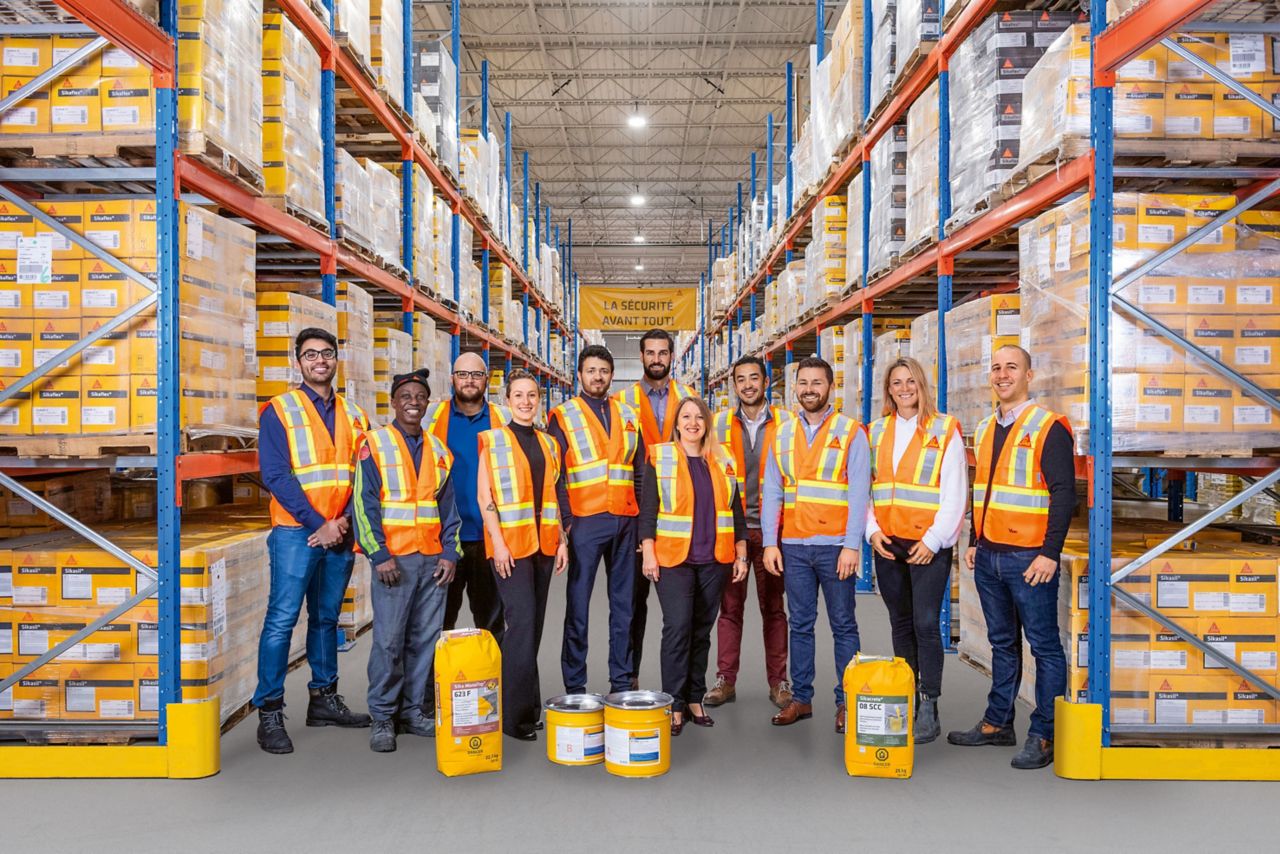 Sika Canada – Integrated Team Sika and former King Packaged Materials Company
Thanks to Sika's acquisition of King Packaged Materials Company, a large independent manufacturer of dry shotcrete and mortars for concrete repair, we are able to offer a wider range of products to our customers and expand our geographical footprint in Canada. The combination of skills and knowledge of both Sika and King employees have helped tremendously in making this integration a success and in realizing synergies.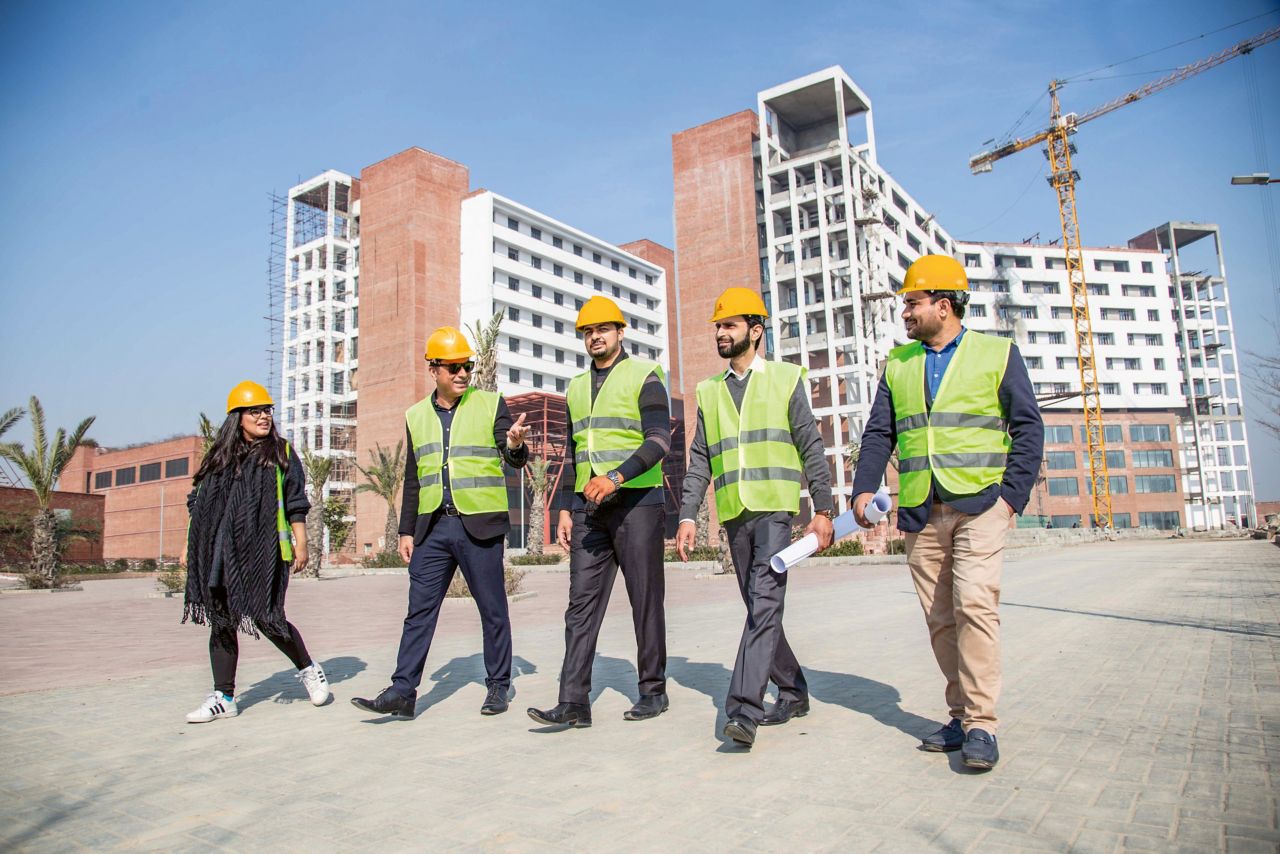 Team Sika Pakistan
With urban development on the rise, there is a constant need for innovation, especially sustainable construction solutions, to meet diverse consumer demands. Sika is a benchmark in the construction sector in Pakistan and has grown hand in hand with the development of large cities. Our Sales, Production, and Marketing teams combat any challenges together, supporting our customers and meeting their expectations.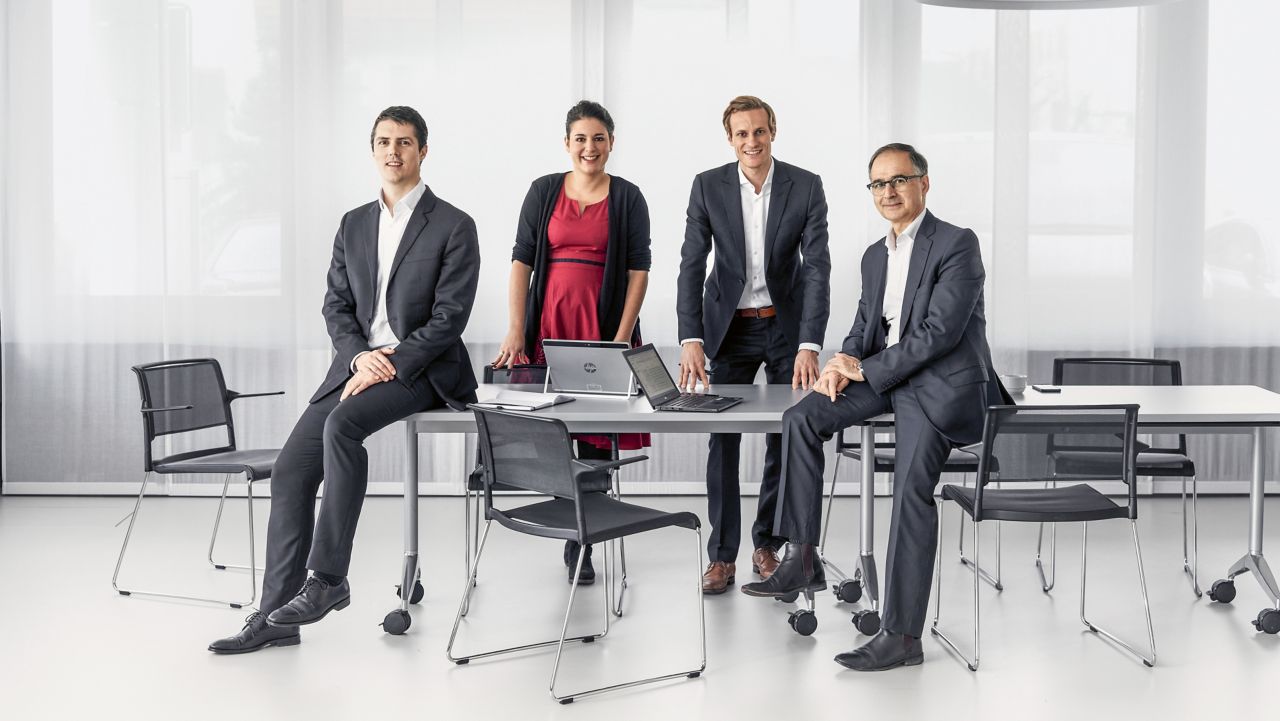 Sika Corporate – Team Integration Management Office
We pay close attention to the corporate culture of acquired companies and take care to accommodate the needs of our new team members. Through discussions, exchanges, and sharing best practices, we ensure everyone is heard and that we develop the best solutions. This ensures a smooth integration process and sustainable growth.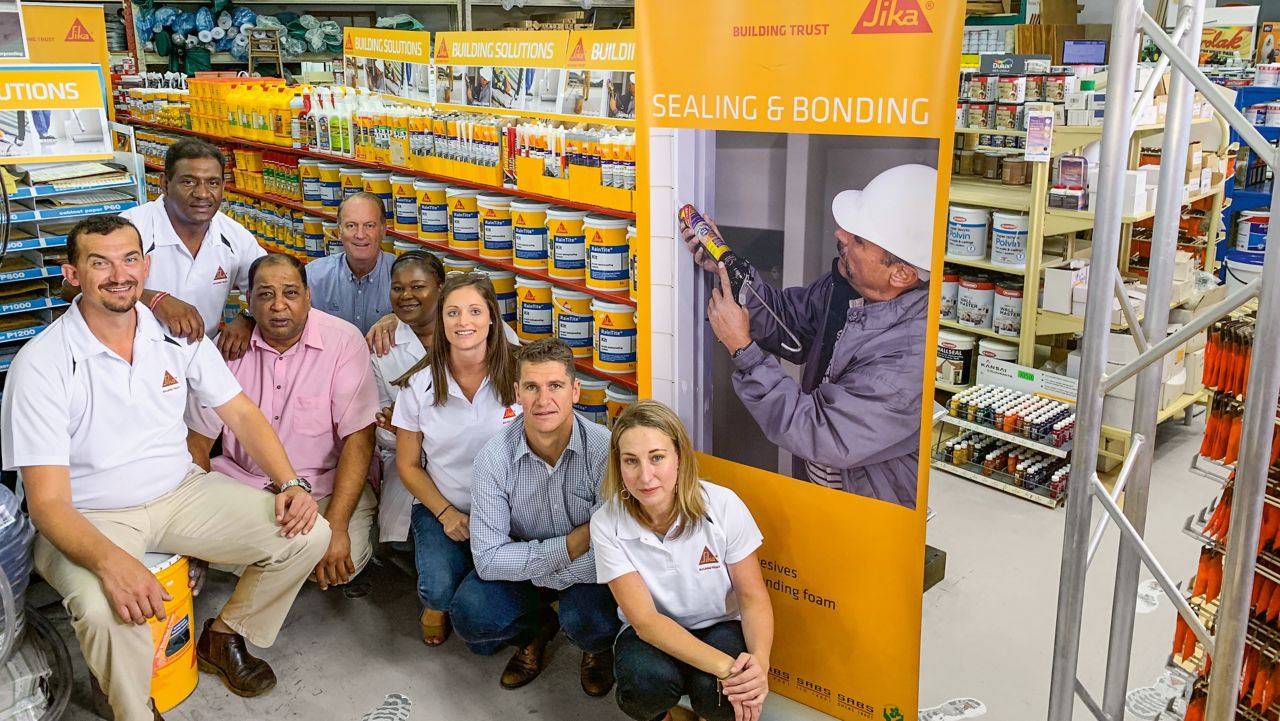 Team Sika South Africa with Customer

With a growing focus on the craftsman, it is essential to empower building material store owners and staff with the knowledge and expertise of Sika products and technologies. Additional support is offered directly to the craftsman through on-site training to ensure the correct application of our products.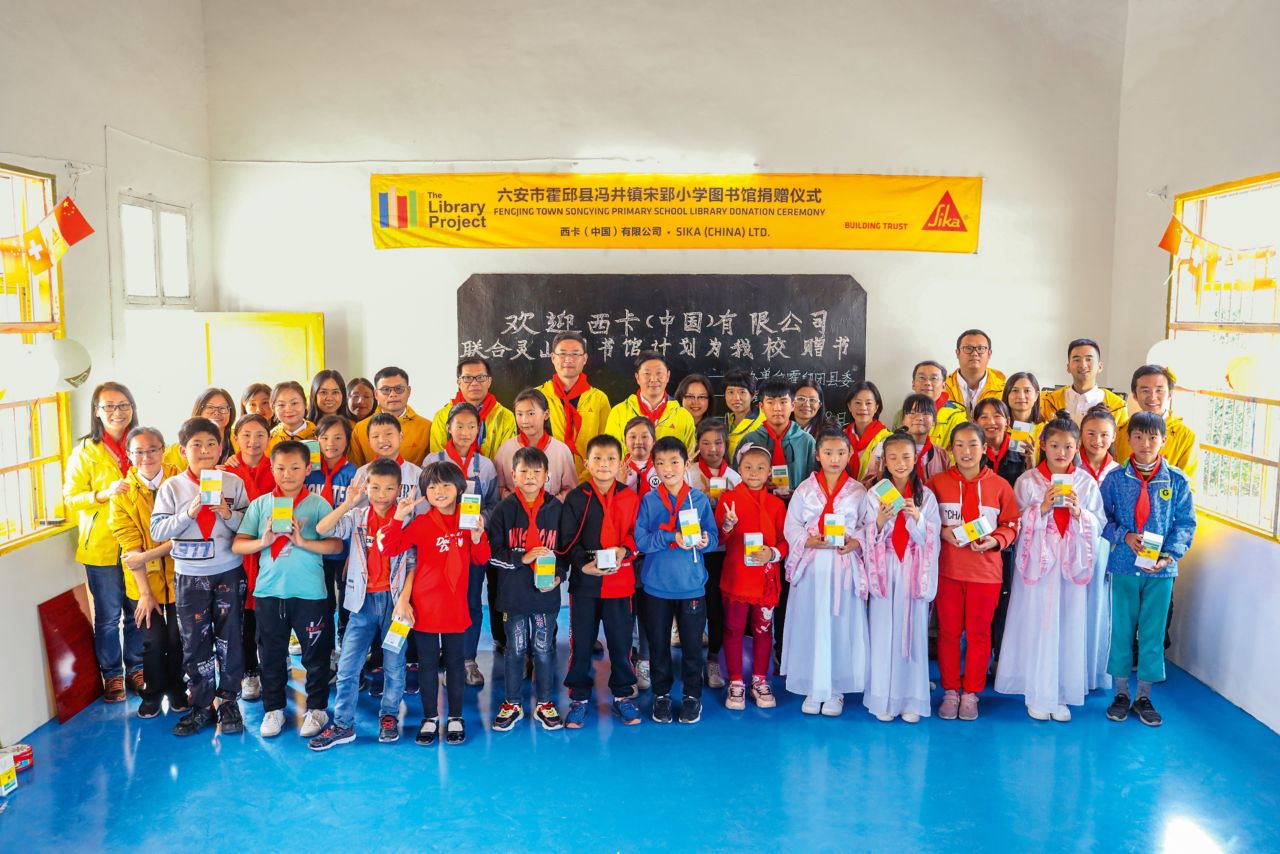 Community Engagement Team – Sika China
In 2019, Sika China supported the national Library Project for the fifth year by renovating school reading rooms in many areas of the country and donating 13,900 new books to 13 schools. Over the past five years, Sika volunteers have supported 86 elementary schools and offered close to 20,000 students an inspiring learning environment.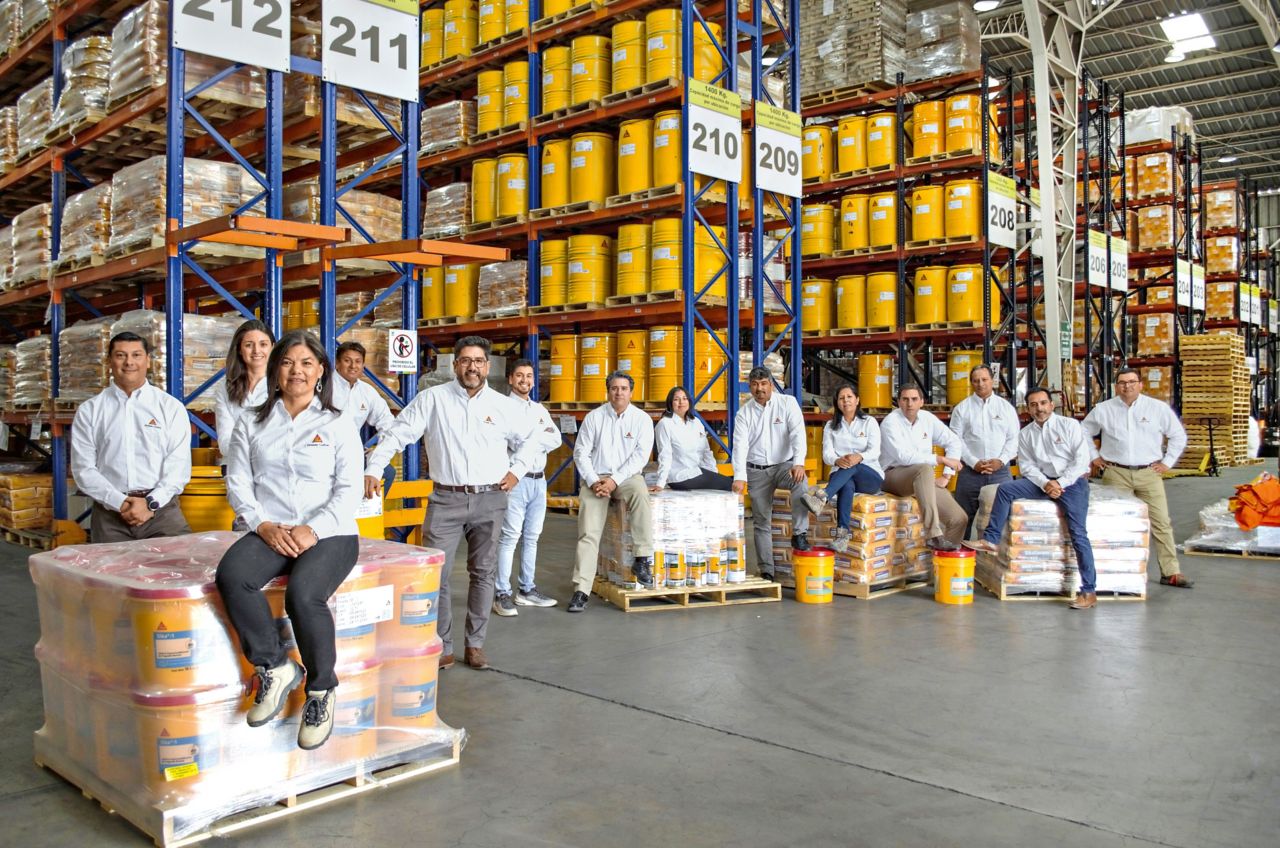 Sika Chile – Team Operations
Mastering challenges is what brings us together, and the sum of our capabilities is what makes us stronger. In every team there is opportunity to develop the capabilities and strengths of each employee in order to achieve goals. We also make sure that each team member can make the most of personal opportunities, no matter how long they have been with Sika.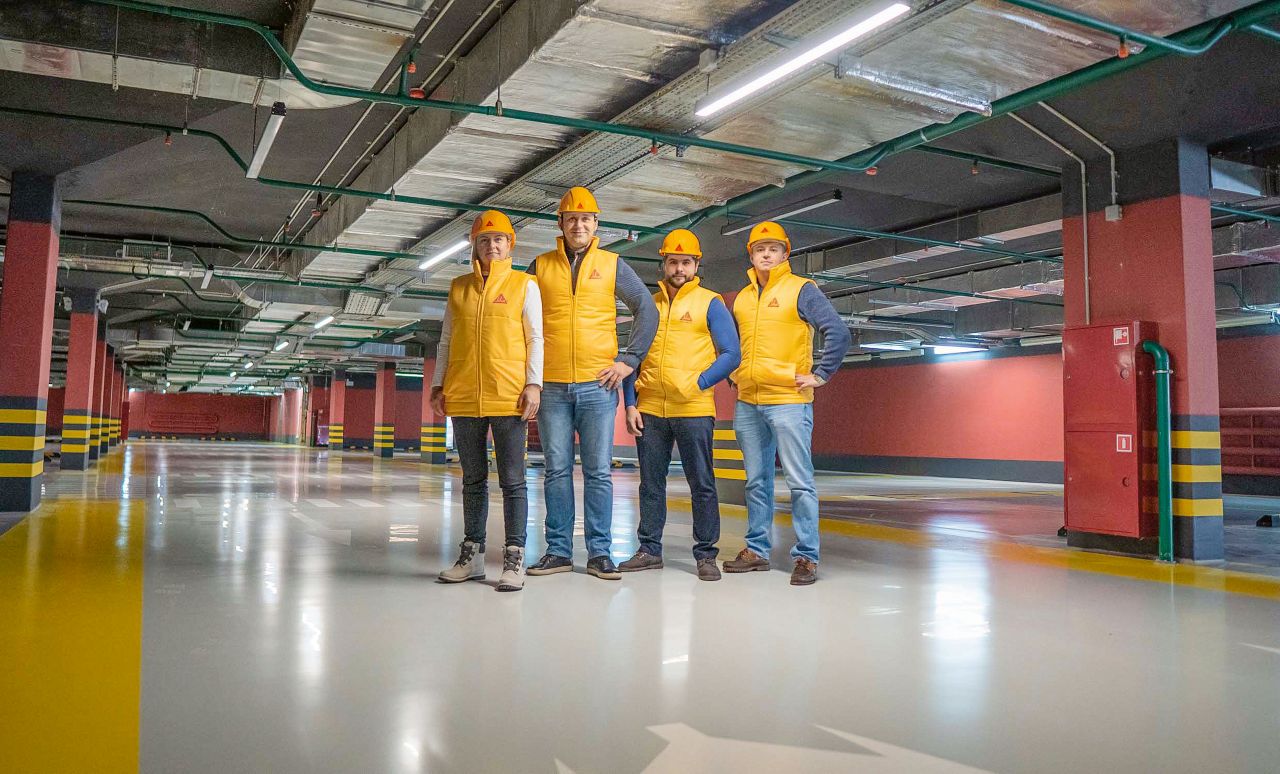 Sika Russia – Project Team Residential Complex Renaissance
The Residential Complex "Renaissance", an excellent example of an integrated sales approach, was supplied with various Sika materials. The 21,000 m² underground parking was seamlessly applied with Sika's flooring system. The Sika Construction Systems sales department, and contracting partner Teko-Flor LLC, worked closely together to ensure this project was a success.

Sika Thailand – Teams Logistic, Customer Service, and Sales
At Sika Thailand, we understand that working together as a team is key to the success of our business. We listen to our customers, understand their needs, and provide them with solutions that meet their expectations. With the collaboration of the Logistic, Customer Service and Sales teams, we deliver orders with a focus on high customer satisfaction.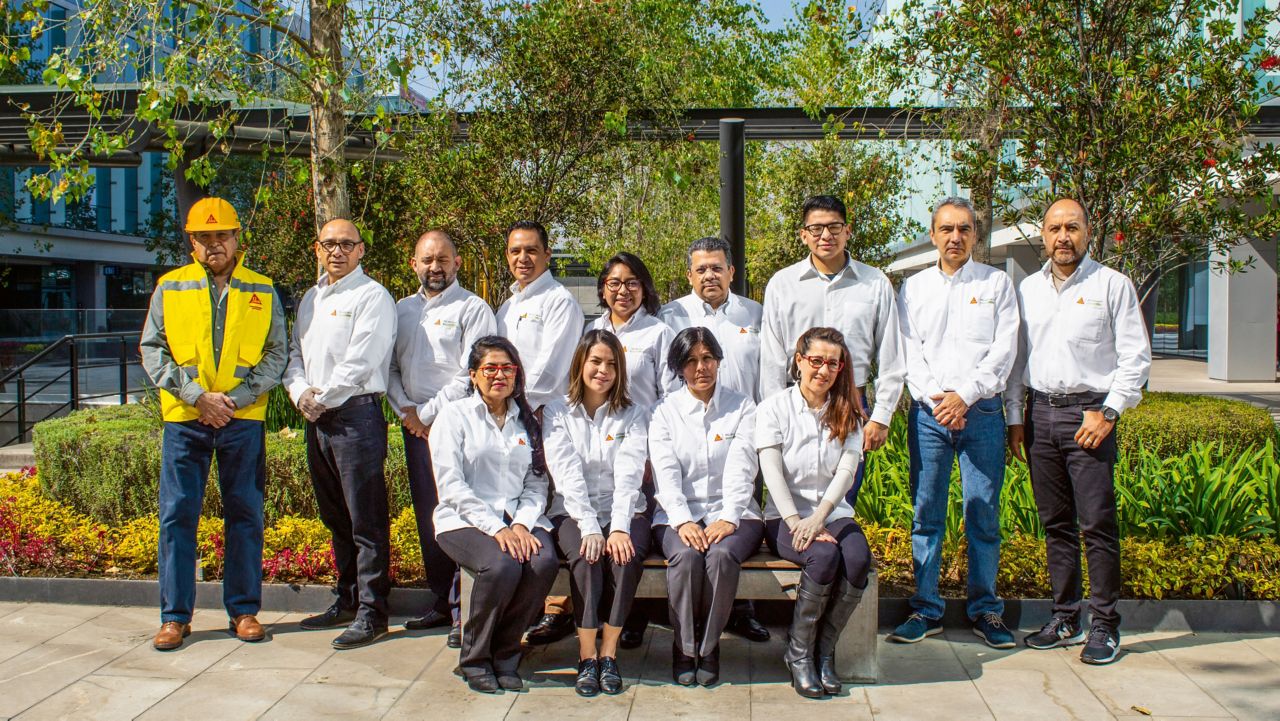 Sika Mexico – Team Specification and Contractors Sales
The recent acquisition of Al-Koat, now known as Sikalkoat, has further expanded Sika's portfolio. This, in turn, has ensured our involvement in a large-scale project in Guadalajara, Mexico. Using both Sika and Sikalkoat systems, we achieved very good synergies, and supported the project by advising the planner, constructor, and contractor in the specification and application of the systems.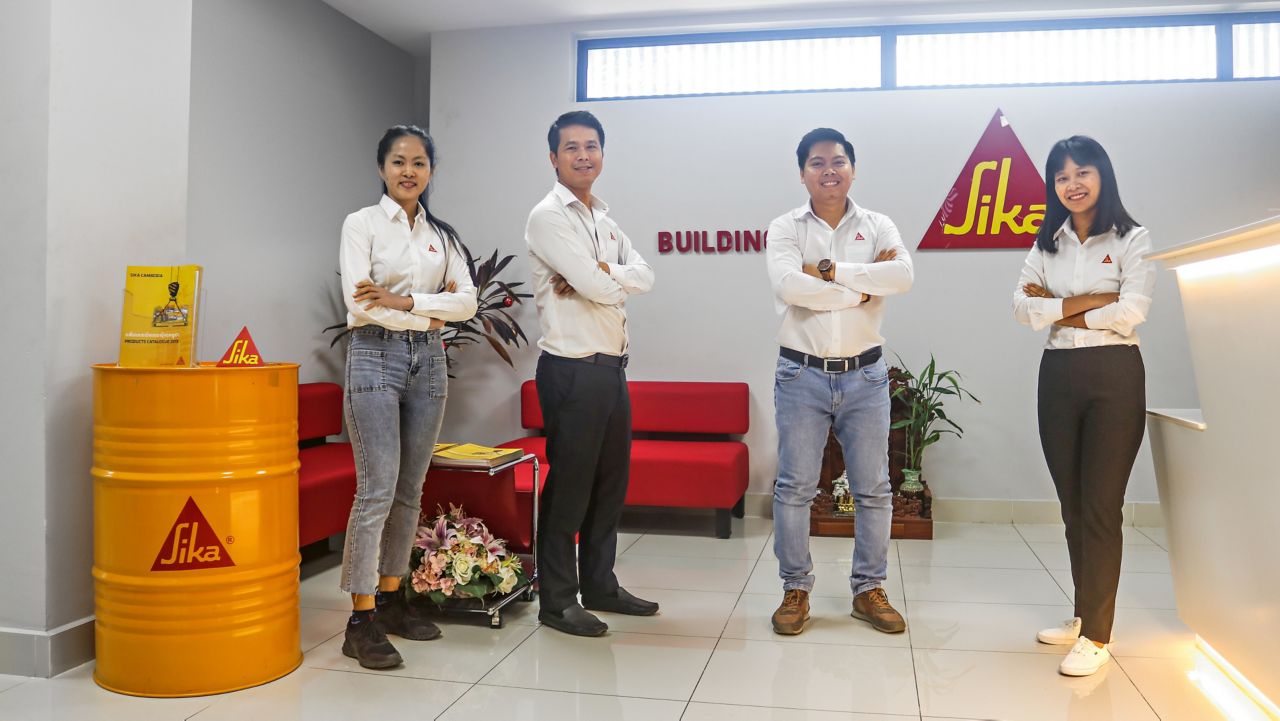 Sika Cambodia – Team Sales, Supply Chain, and IT
"Customer First" is one of Sika's main values, and we are continuously finding ways to improve our services. With additional support from our Finance, Supply Chain, and Customer Service departments, we have seen an increase in customer satisfaction.