A high customer focus and above-average commitment form the core of Sika's corporate values, which employees live every day at work. Their engagement contributed significantly to the Group's resilience during the COVID-19 pandemic. In this challenging environment, communication with customers was further intensified. Within the framework of the community engagement program, more social projects were implemented, and the number of people benefiting increased once again.

Sika Corporate – Team Thermoplastics

With the meeting tools Sika has in place, we were able to communicate and cooperate very efficiently and have grown closer together as a global team. Even if we are physically located in different parts of the world, we connected more frequently and took advantage of the simplicity and efficiency of virtual meetings.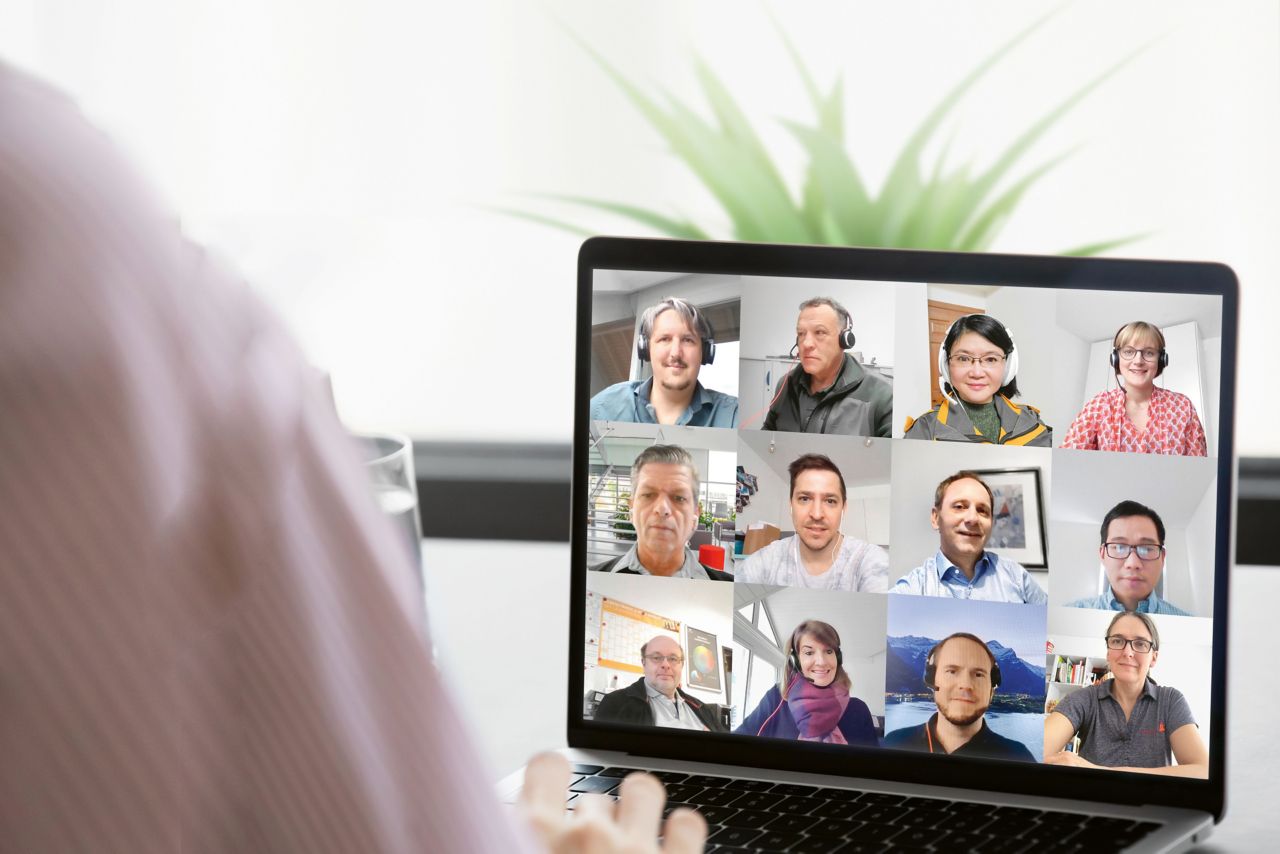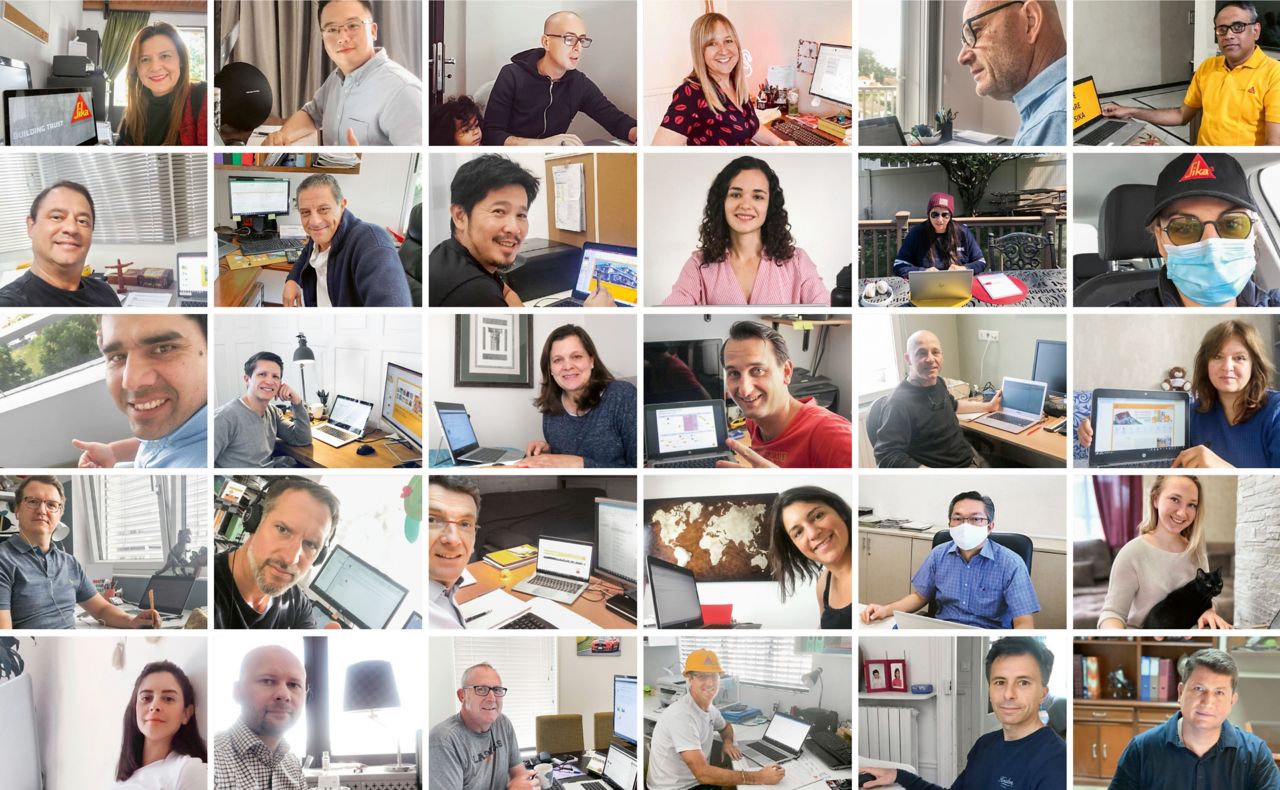 Sika Team Global Distribution

Close cooperation between Sika countries and the Corporate team is essential to be able to share our strategy and action plans, and discuss their implementation. We replaced business trips with regular virtual meetings and online conferences, and tried to keep the social aspect of meeting in person alive. These connections are the key to a successful strategy implementation.

Sika Chile – Team Infrastructure
Even in challenging economic times, the investments in infrastructure projects and their on-time completion is of great importance. We supported customers in all aspects, whether on-site, with online presentations, or virtual meetings. The whole team adapted quickly in order to keep the projects on schedule.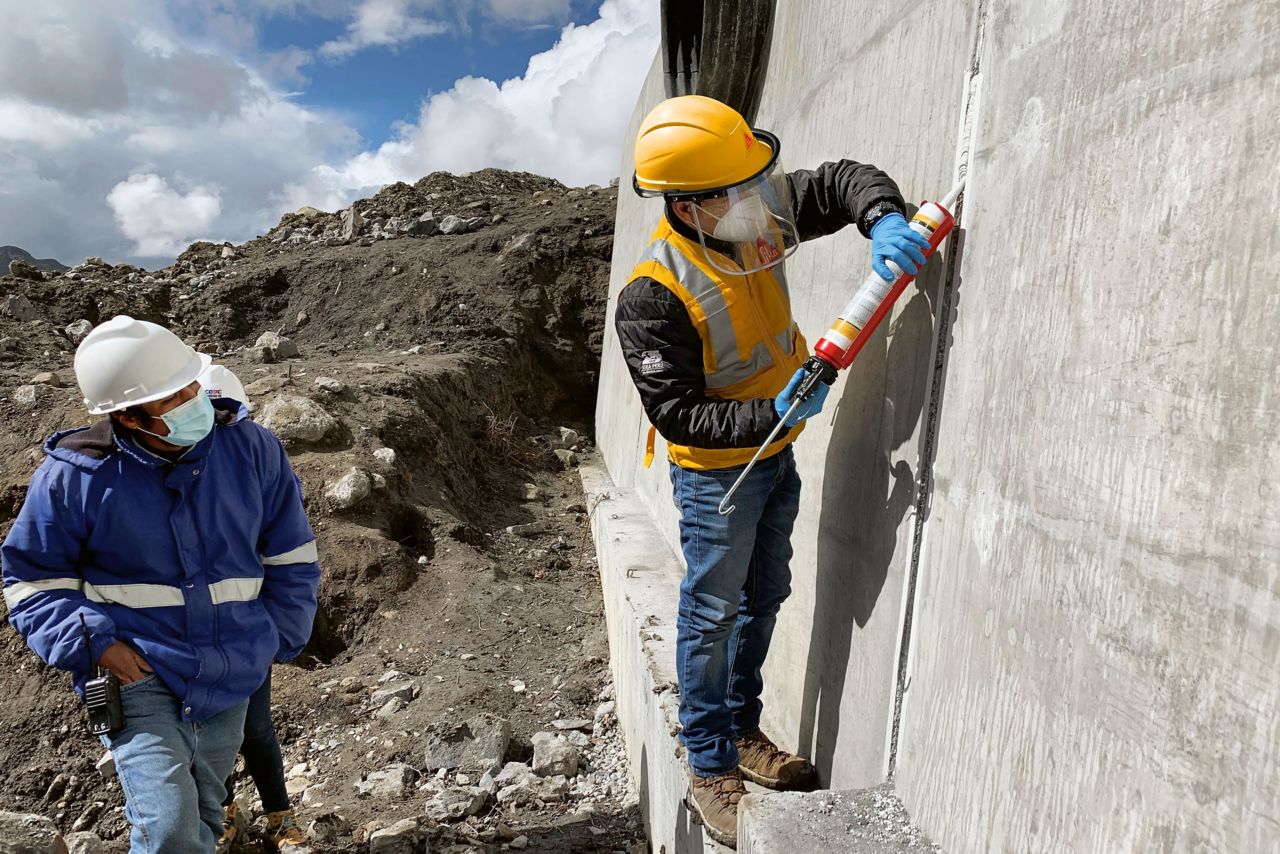 Sika Peru – Team Technical Support Team
We continue to support our customers with training and advice on-site. Our technical support team regularly visit the "Mejoramiento de la Vía Oyón-Ambo" project, which will enhance the safety and durability of a main road connection in central Peru as well as reduce maintenance costs. The improvement will positively impact more than 140,000 people from three cities.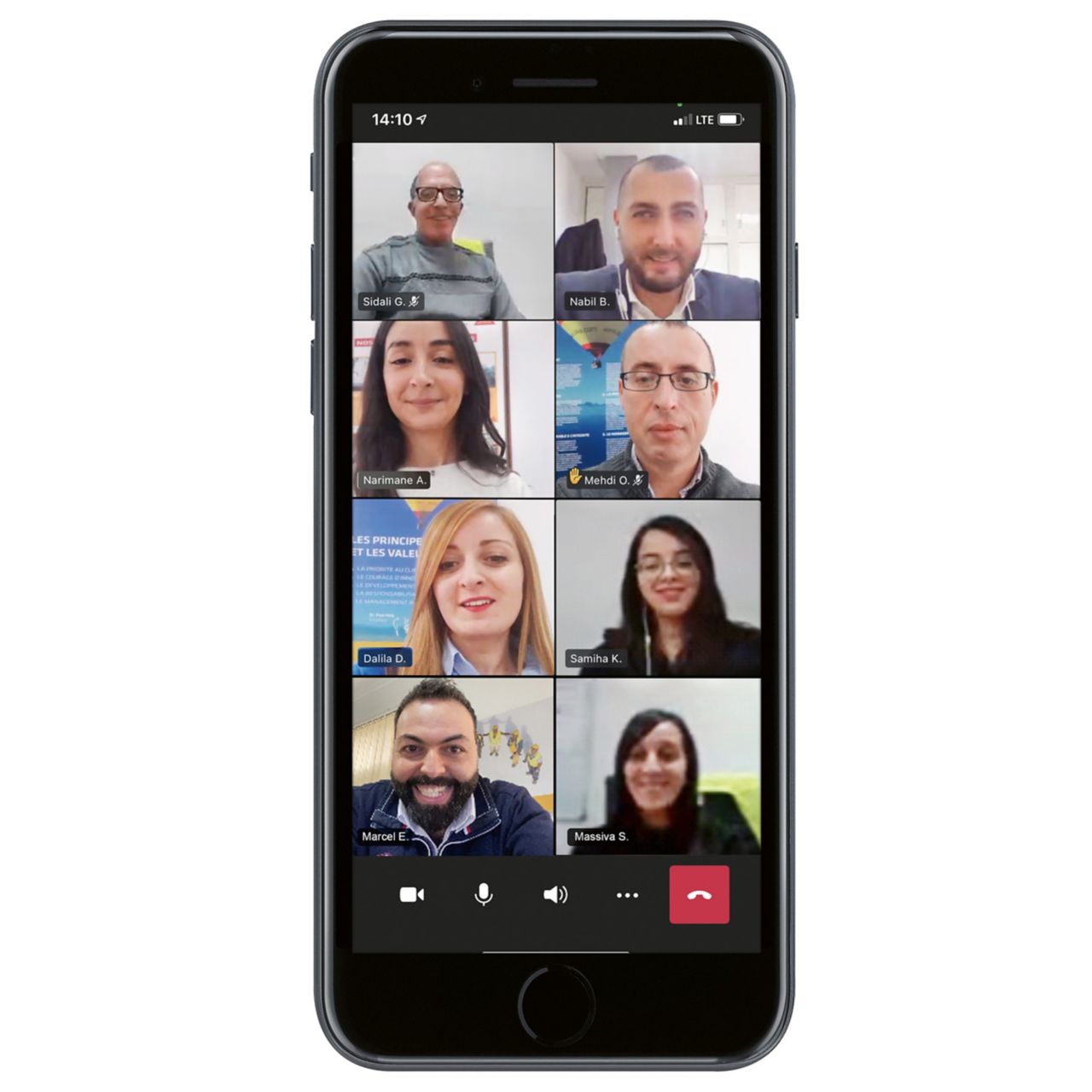 Team Sika Algeria
We took immediate measures to ensure the health and safety of our employees and partners – but also to serve our customers in the best possible way. With a strong team spirit, we found innovative ways to keep and build our customer relationships.

Sika China – Project Team
Sika provided a comprehensive range of solutions for Suzhou Second Workers' Cultural Palace from floor to roof, and from the external structure to interior finishing. By coordinating sales from many Target Markets and with the full support of operations, we overcame the difficulties caused by COVID-19, and ensured that the project was completed on schedule.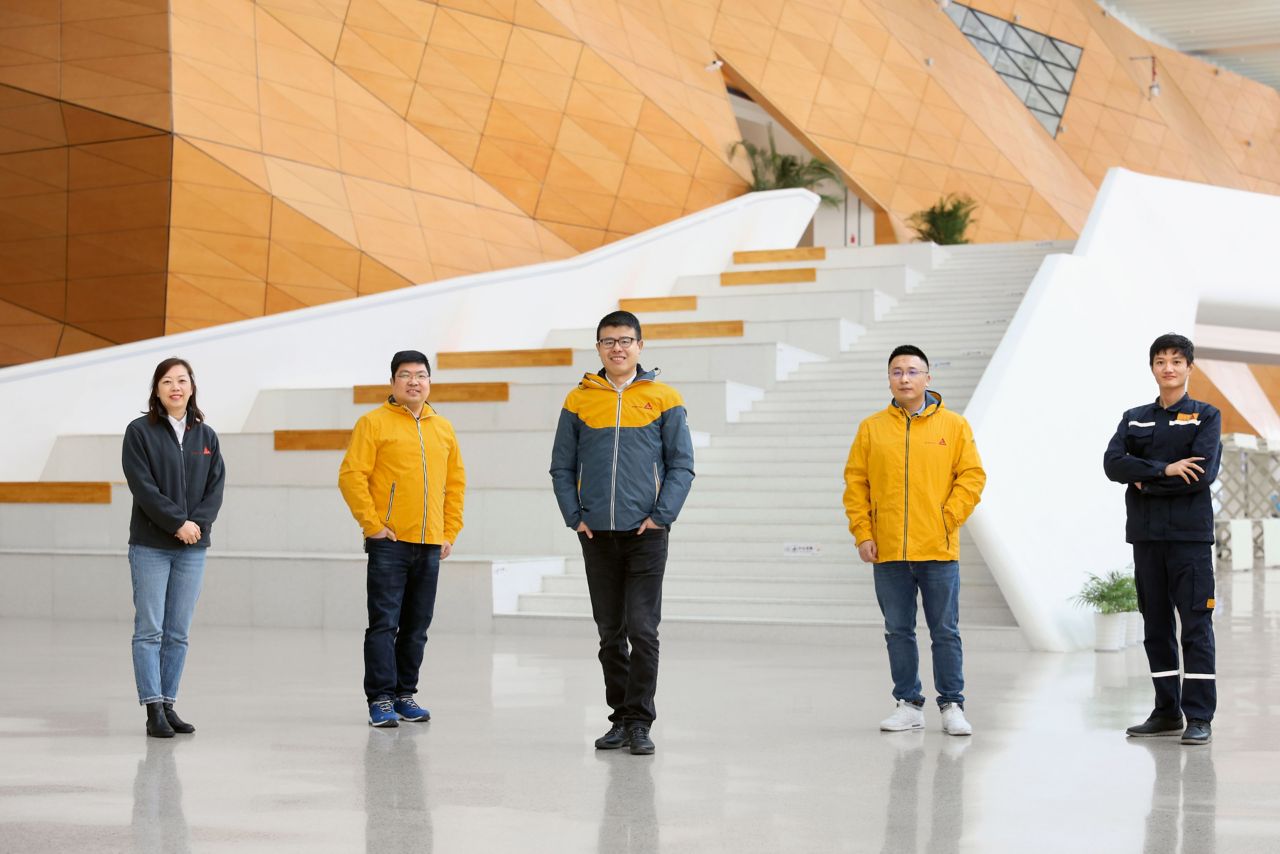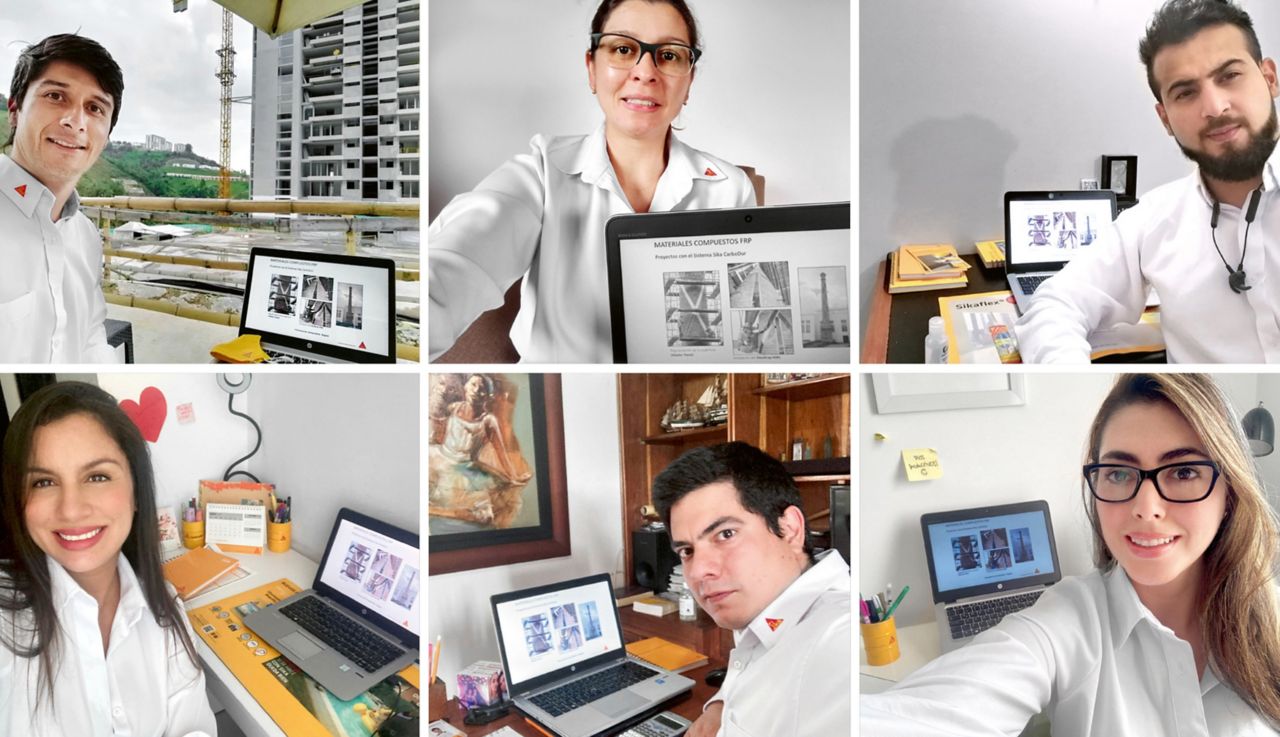 Sika Colombia – Cross-Regional Team Sales
Working from their home office, our sales teams from different regions attended the Sika® CarboDur® training to learn more about Sika's reinforcement systems and to coordinate their marketing and sales approach related to repair and refurbishment projects in Colombia. We strive to learn from each other and stay connected.

Sika Croatia– Team Zagreb Area
In these unpredictable times, our way of doing business has suddenly changed significantly. The motivation for and dedication to our work has become even greater. Whether we work from home or after office hours is irrelevant when everyone is giving their best – for the team and for our customers.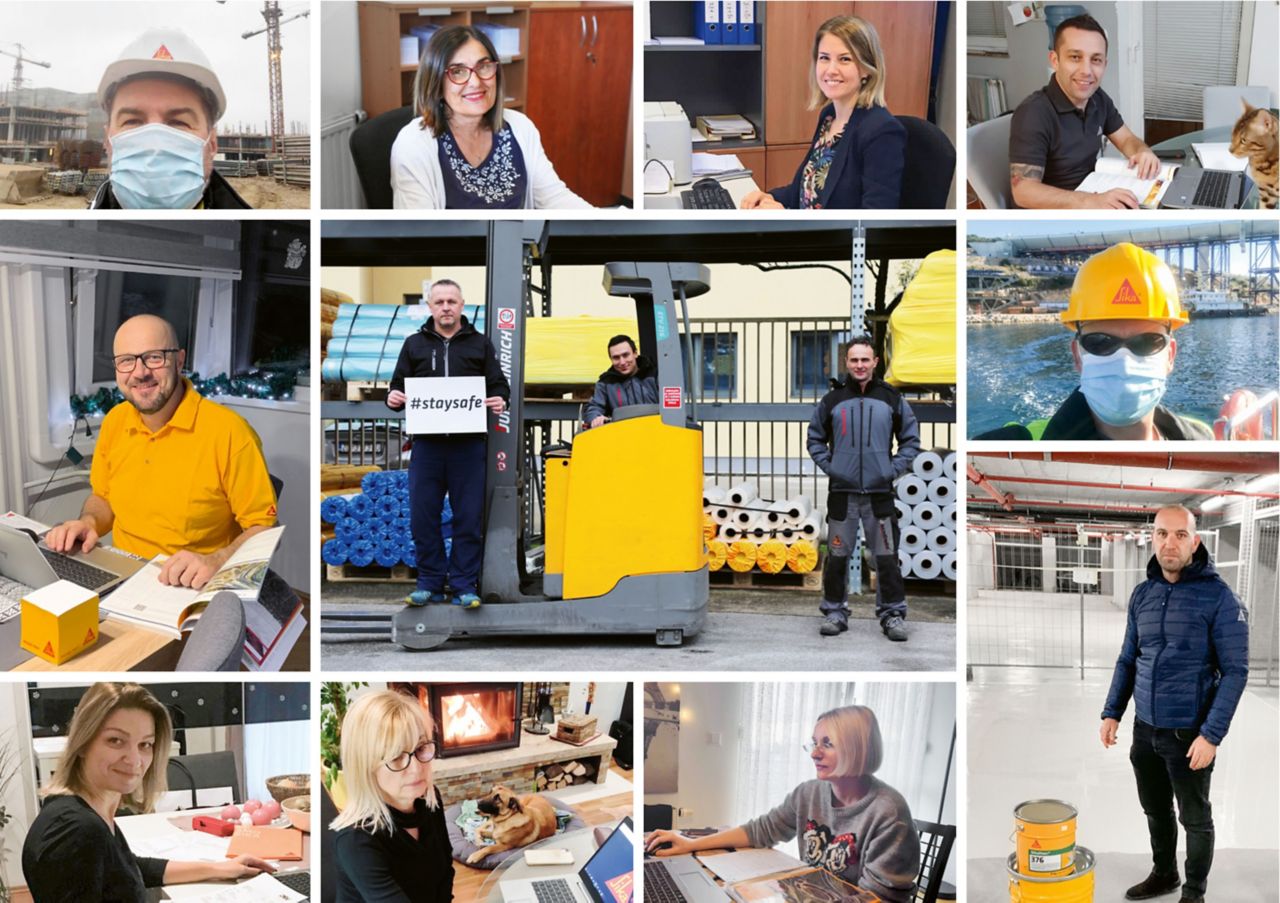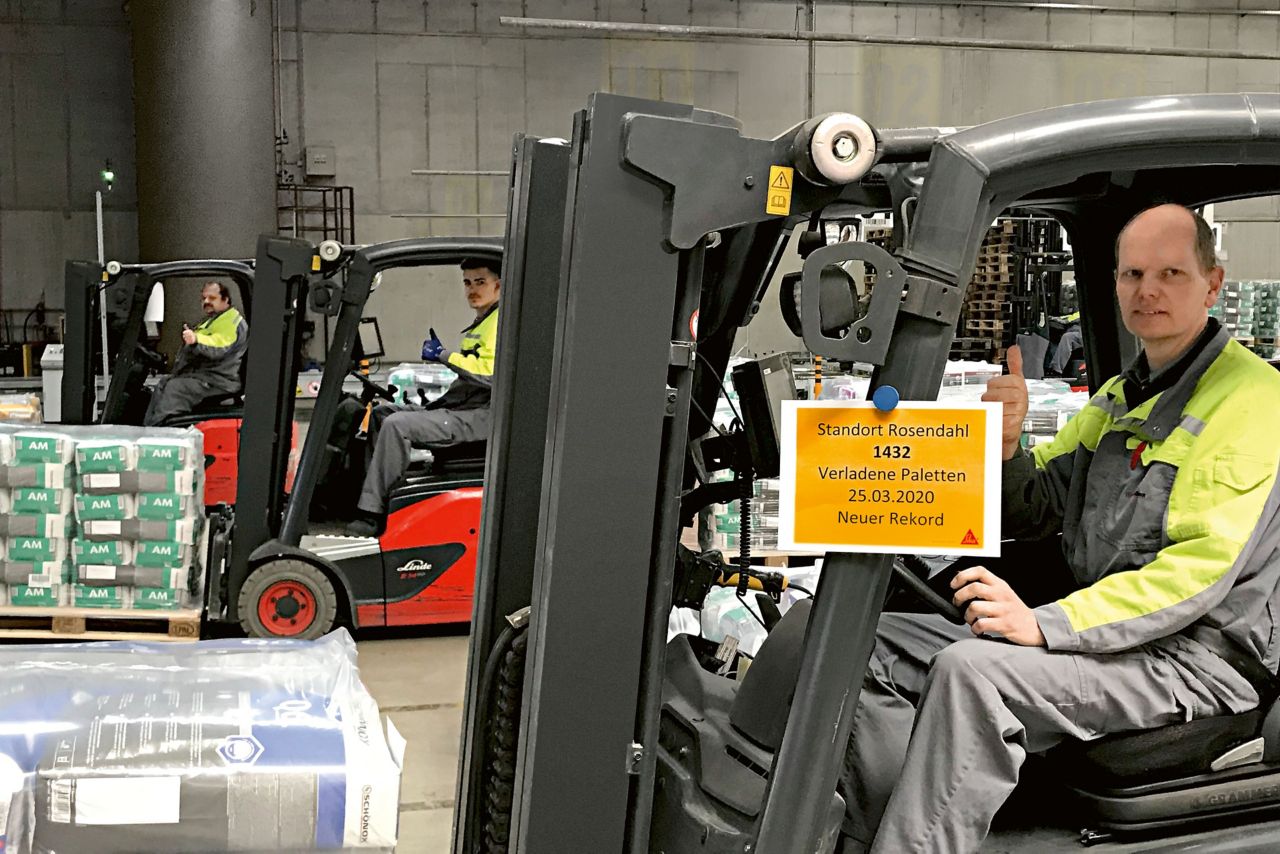 Sika Germany– Logistics Team in Rosendahl
"We hold the fort for you." That is our motto in production, logistics, and R&D. Our work cannot be relocated to a home office, but we are continuing our activities with a high level of dedication. Communication with our colleagues from sales is excellent, which allows us to serve our customers reliably and ensure on-time deliveries.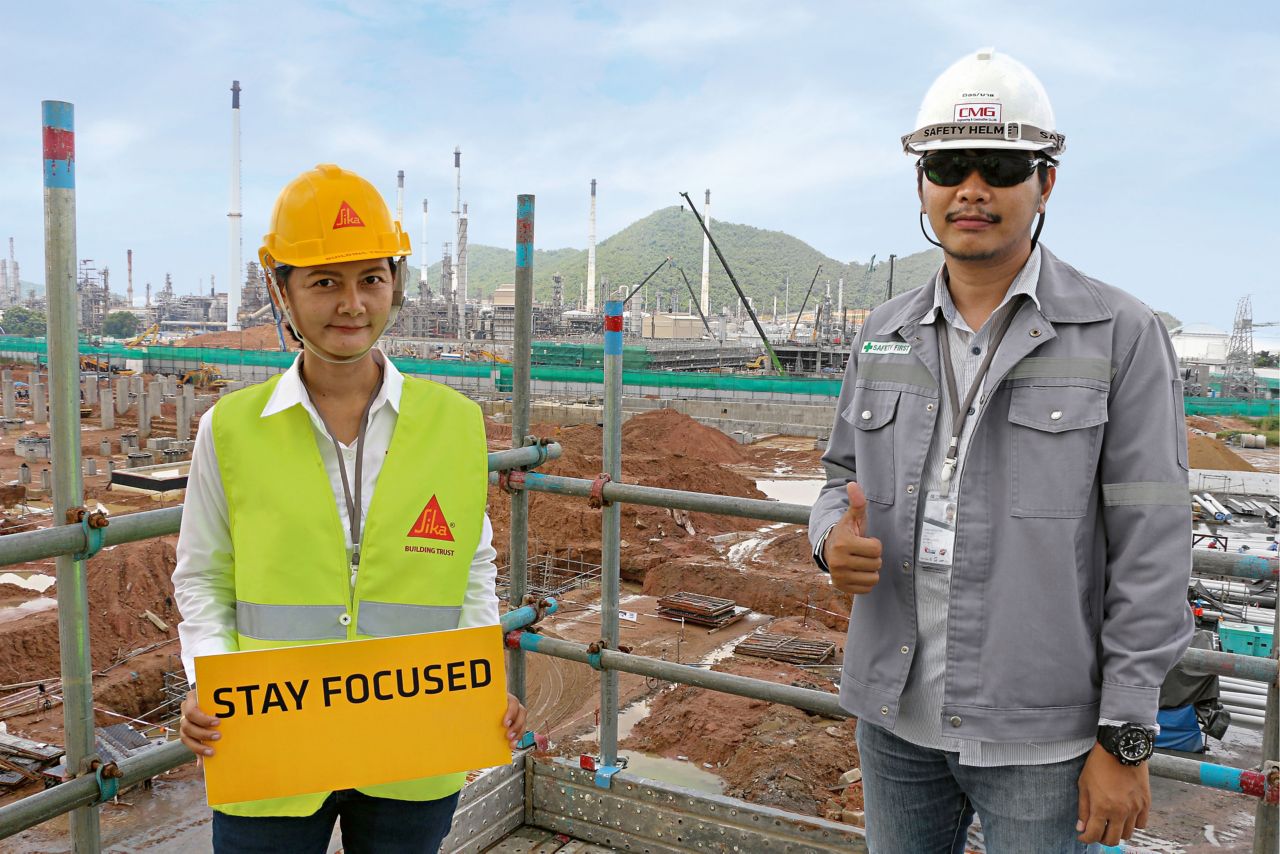 Sika Thailand – Team Sales and Customer
Our commitment to Sika's 'Customer First' core value reinforced our relationship with key customers and ensured continued success. We engaged and communicated more frequently throughout the pandemic and were able to offer on-site consultation to our customers and business partners.

Sika South Africa– Project Team Durban Heights 3
Adapting swiftly to one of the most challenging years yet has brought every department together collectively to ensure every requirement of our customers is met. An illustration of this was on a large-scale refurbishment project, Durban Heights Reservoir 3, where close collaboration among our teams and with our customer allowed the project to be completed on time despite lockdown restrictions.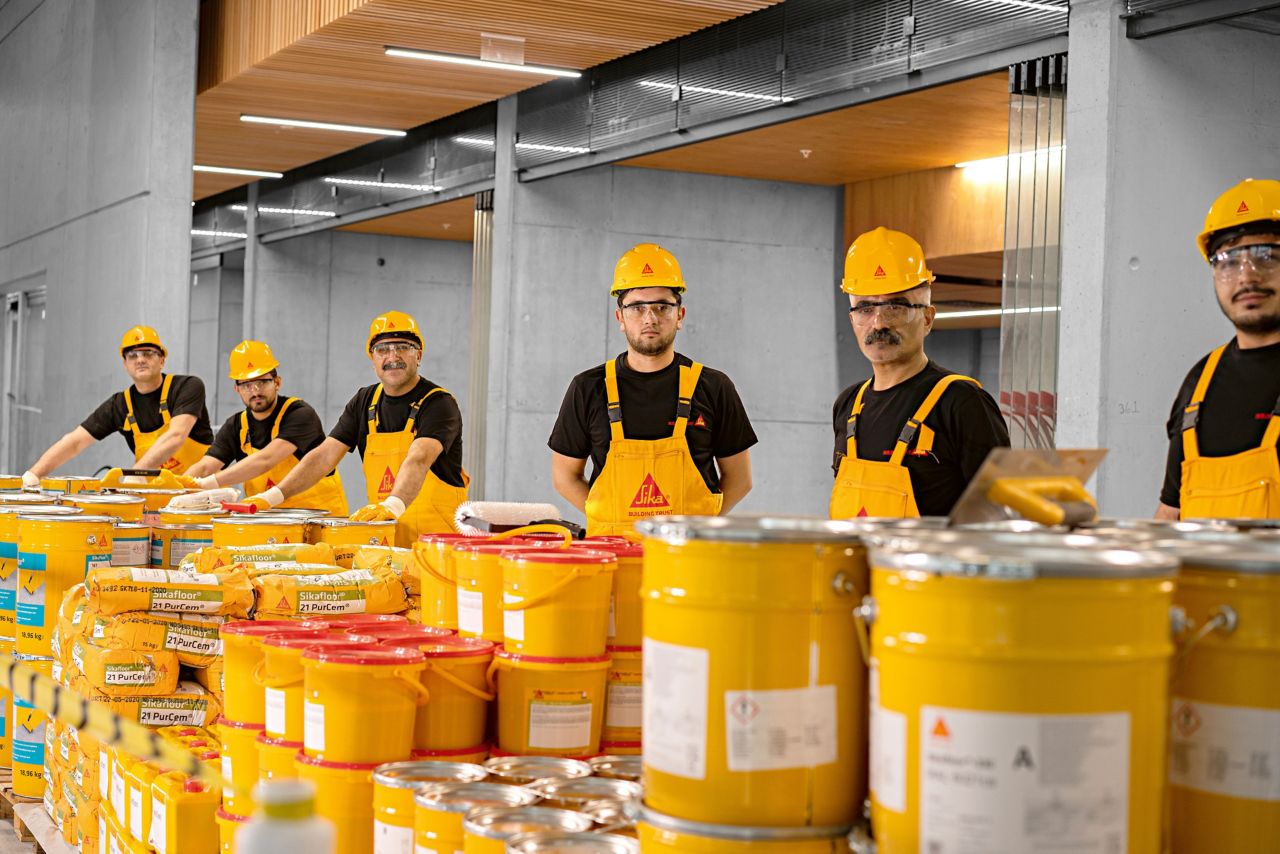 Sika Turkey– Team Warehouse / Logistics
One of the most important features in difficult times is to "be there" whenever needed. The trust we have built with our business partners over the past years proved valuable during COVID-19. It was a challenge to provide products amid the global pandemic that affected the entire supply chain. But as a team, we proved once again that we stand by our customers and partners; we give our very best every day and "build trust".

Sika Russia– Sales Team
It is of great importance to us to stay close to our customers and their needs while following the local guidelines that are in place. For example, we supplied a railway bridge project that is essential for the public transportation network in a major city with our waterproofing systems. We are there to advise on-site or remotely, at all times and all year round.
Sika Chile – Team Distribution
The integration of the Parex business into Sika ran successfully and smoothly. We are working closely together in the newly combined teams and focusing on joint product promotions at distributor locations. Furthermore, we are concentrating on brand integration to expand the Sika product family with the acquired product portfolio.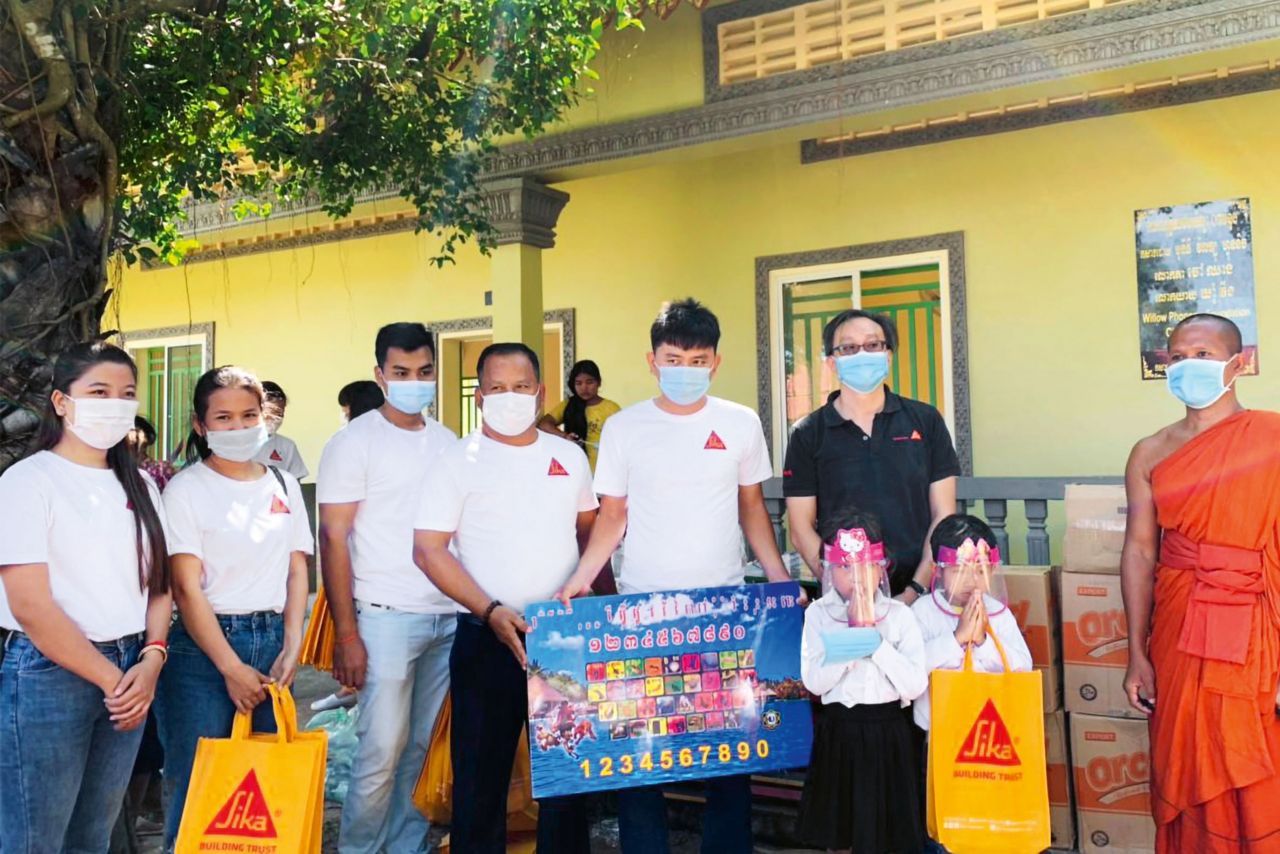 Sika Cambodia - Community Engagement Team
Each Sika subsidiary is also part of a community, and during a pandemic it is all the more important to help those in need. We donated repair products, food, and office supply material to contribute to the education of more than 60 orphaned children.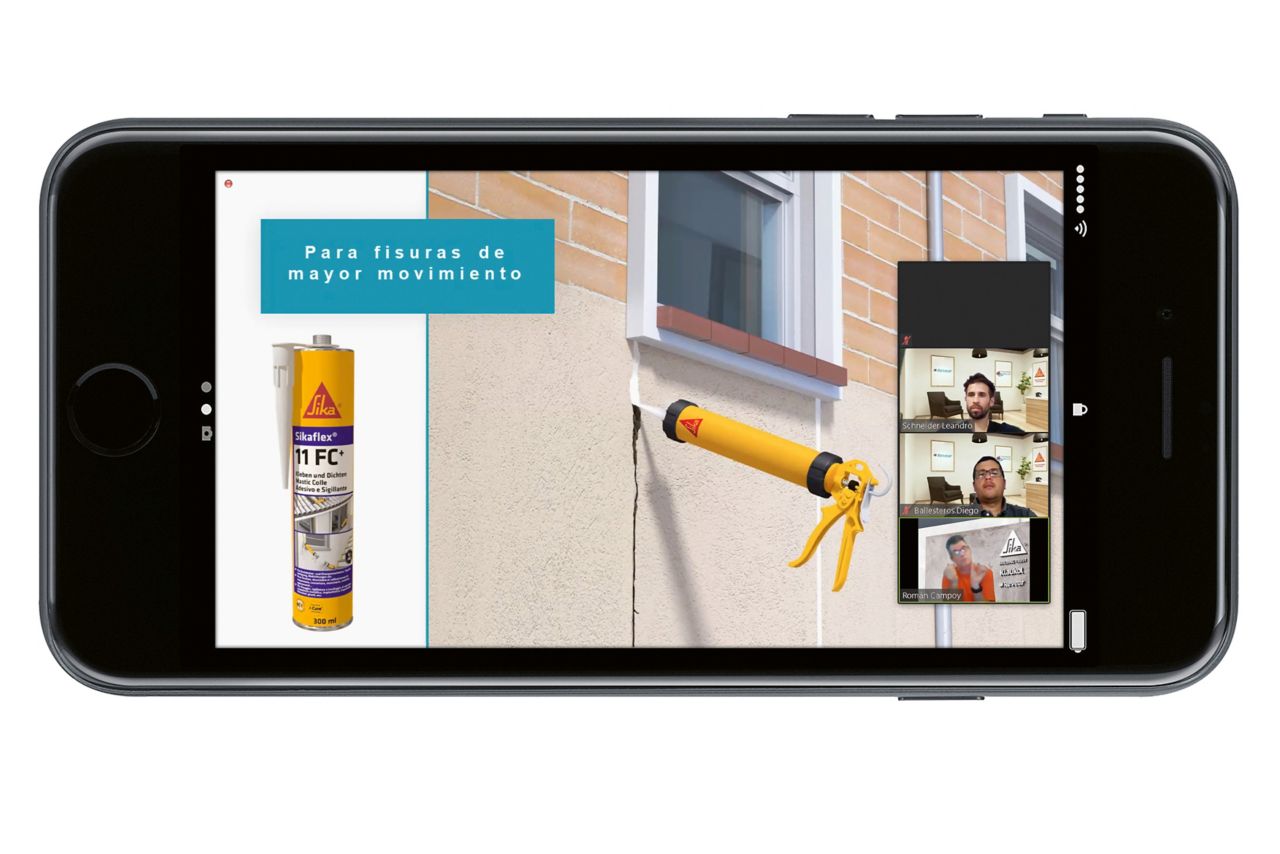 Sika Argentina– Product Specialist Team
To stay close to our customers, we created an online applicator community, with access to news, trainings, trends, and tutorials. We provided several online trainings on the application of our products and systems. Of course, we also focused on showing the combined systems of the acquired Revear range, as well as Sika solutions such as the multipurpose adhesive and sealant Sikaflex 11 FC.

Sika UK – Team Roofing
We met regularly in online team meetings to keep each other up to speed and in the loop with ongoing projects. We coordinated and aligned all sales and marketing activities to effectively organize online trainings for our customers.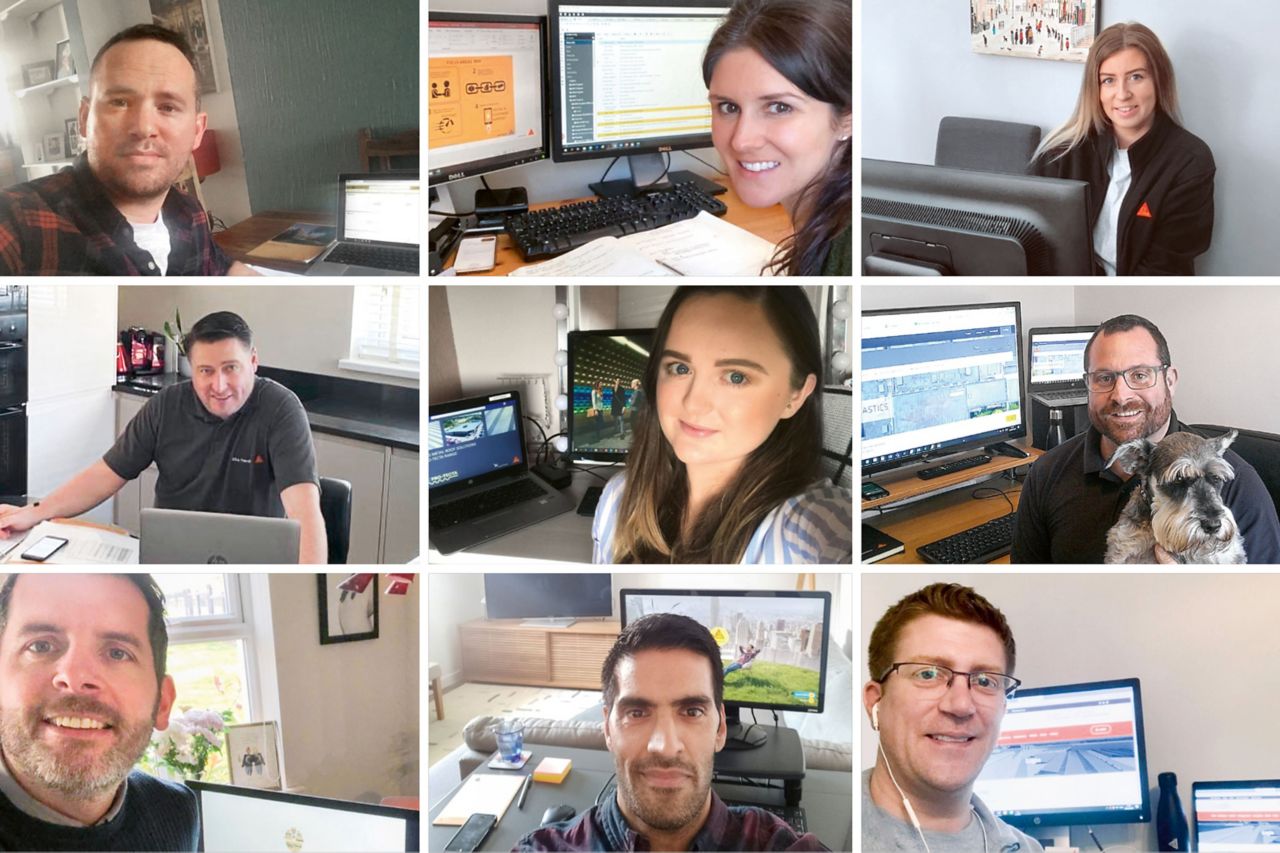 Sika Morocca – Team Production
All teams work with the highest level of motivation and are determined to provide the best possible customer service. This includes reliable production and supply, being available when needed, and working closely together with all other teams to achieve the best possible results.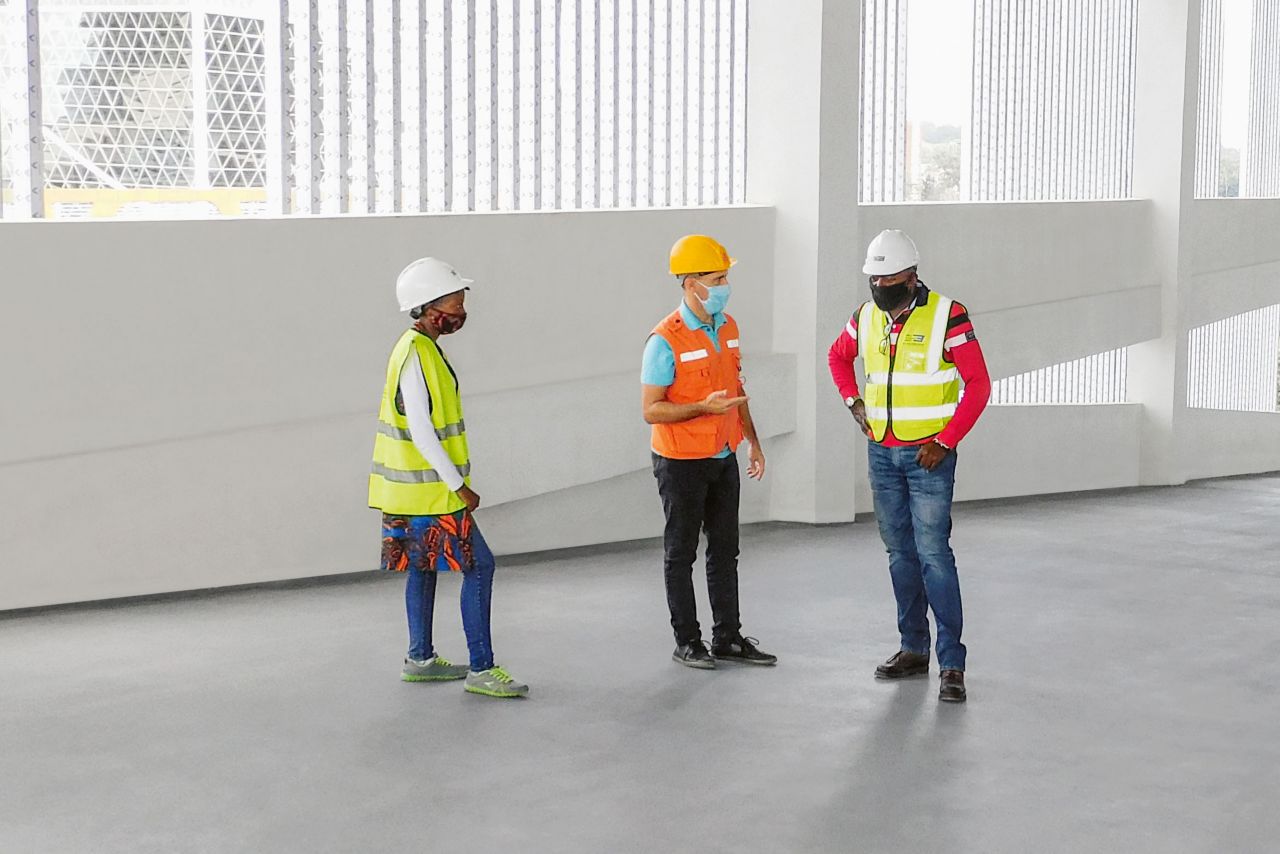 Sika Kenya – Team Sales and Customer
Upper Hill Chambers is a commercial building with 26 floors, where we provided product solutions for the parking area and the facade. Our sales team worked closely with the customer and visited the construction site multiple times to ensure the best possible anti-slip surface in the parking area and the most suitable weather resistant sealant for the facade installation.
Team Sika Egypt
Sika Egypt has been pioneering the digitalization of sales in our market. Already a few years ago we decided to reach out in this way to customers across the country. The pandemic has forced us to adapt even more quickly in how we communicate and interact digitally. We saw this as an opportunity, invested in new technology, and focused on digital projects. Our technical sales team was able to keep acquiring customers while – most importantly– we communicated safely.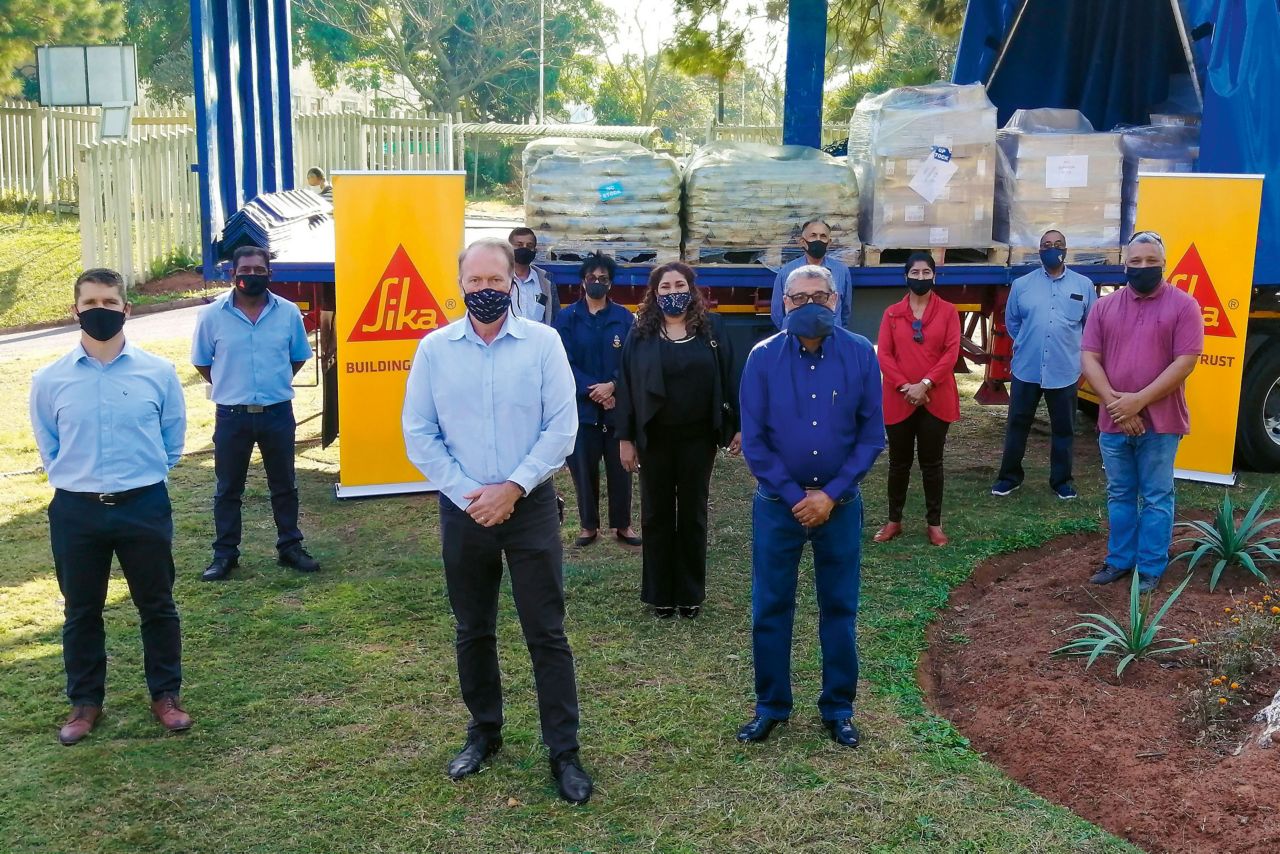 Community Engagement Team – Sika South Africa
A total of 43 different Sika products were delivered to eight schools in Durban. Each of these schools were in the middle of renovations or in the initial phase of building a new structure. Our Sika product donation was the ideal support and we are proud to contribute to enjoyable and motivating learning environments in the Durban community.
Sika Colombia– Team Production
There was a severe shortage of various raw materials during the lockdown. Nevertheless, we are proud to report a production record at our Tocancipá site during this time. This result was only possible due to great efforts from all the teams and ultimately allowed us to supply our customers without interruption.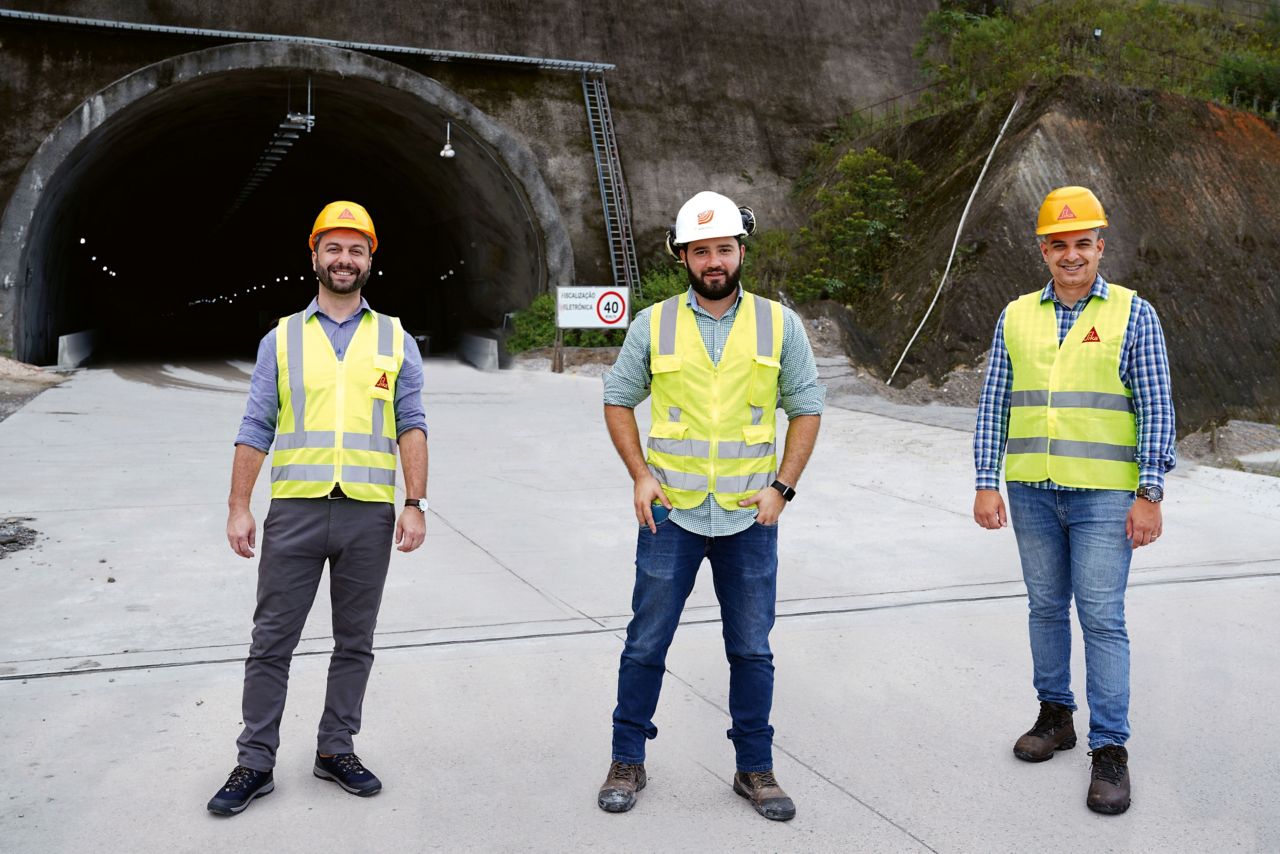 Sika Brazil – Project Team Tamoios Highway with Customer
This highway is one of many major infrastructure projects in Brazil. The specific terrain and geographical circumstances called for very detailed and in-depth understanding of the technical requirements for this project. In close collaboration with the customer and all teams involved, an extensive solution was established, and the completion of the highway is on schedule.

Team Sika Poland
Despite the challenging times, we succeeded in staying close to our customers. We arranged live demonstrations of our products and on a weekly basis held a webinar where contractors and applicators were able to ask questions "live". These initiatives were well received and helped us to expand our brand awareness.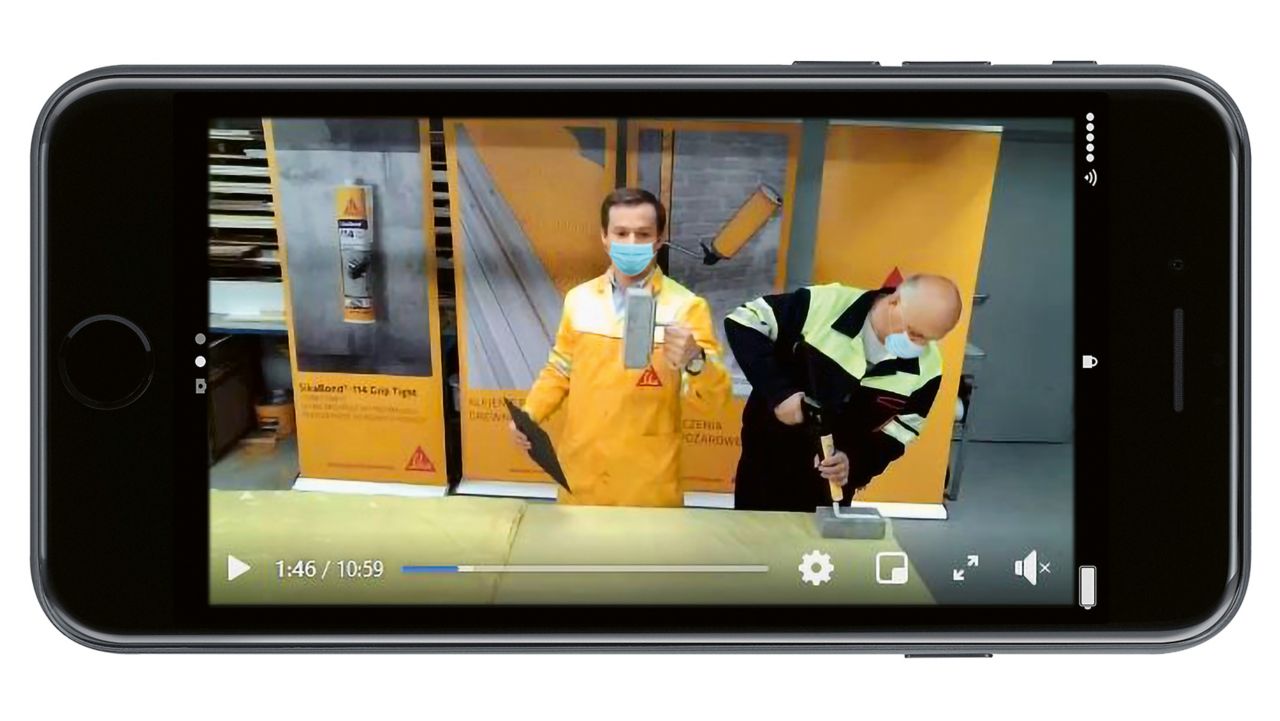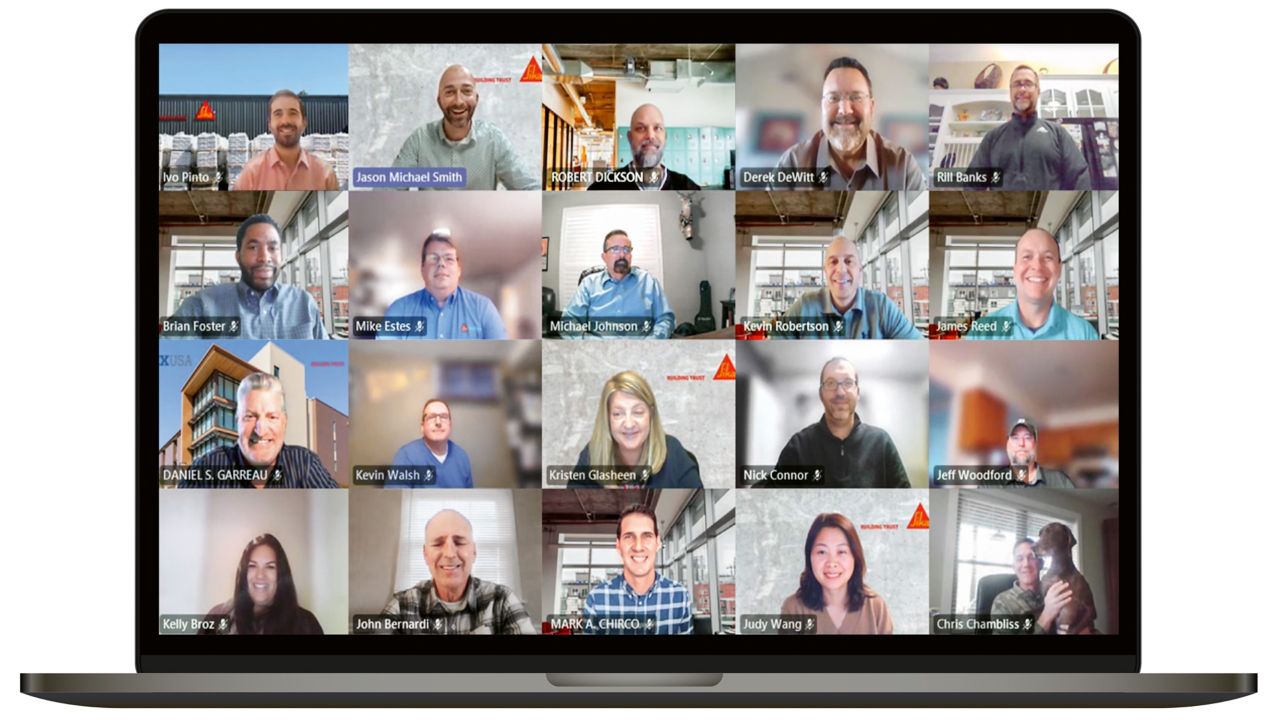 Sika North America – Leadership Program
With the constant change in our working environment due to COVID-19, the continued training of employees is more important than ever. Training and development of personal and professional skills is crucial. With intensified internal online trainings, we help our employees to develop the skills they need and to ensure they stay close to our customers no matter the circumstances.

Sika France – Team E-Commerce and Customer
During the first lockdown we quickly realized the need to adapt online campaigns to provide the best customer experience. We developed a great partnership with one of our e-commerce key accounts to make sure we are meeting customers' expectations in the online world.

Sika USA – Team Structural Strengthening
When faced with the COVID-19 pandemic, the structural strengthening team pivoted their in-person training programs to a remote format and online training tool. The Fiber Reinforced Polymer (FRP) composite training session had over 230 attendees and allowed Sika to stay engaged with contractors that apply our products.
Sika Panama – Team Production / Warehouse
We are a diverse team, with employees from many countries with different levels of experience. This is part of our culture and makes us stronger and more resilient than ever. Our team believes in teamwork to grow further, especially during these challenging times.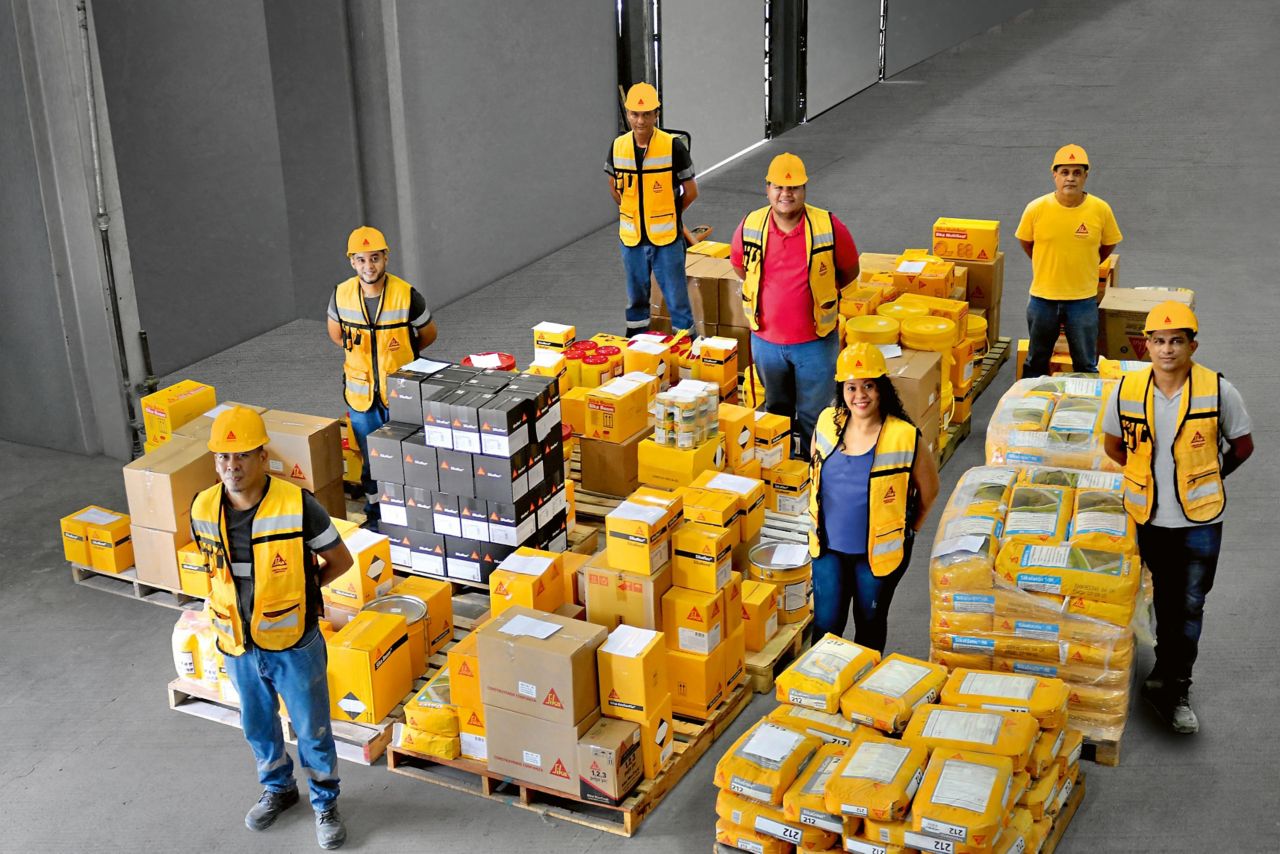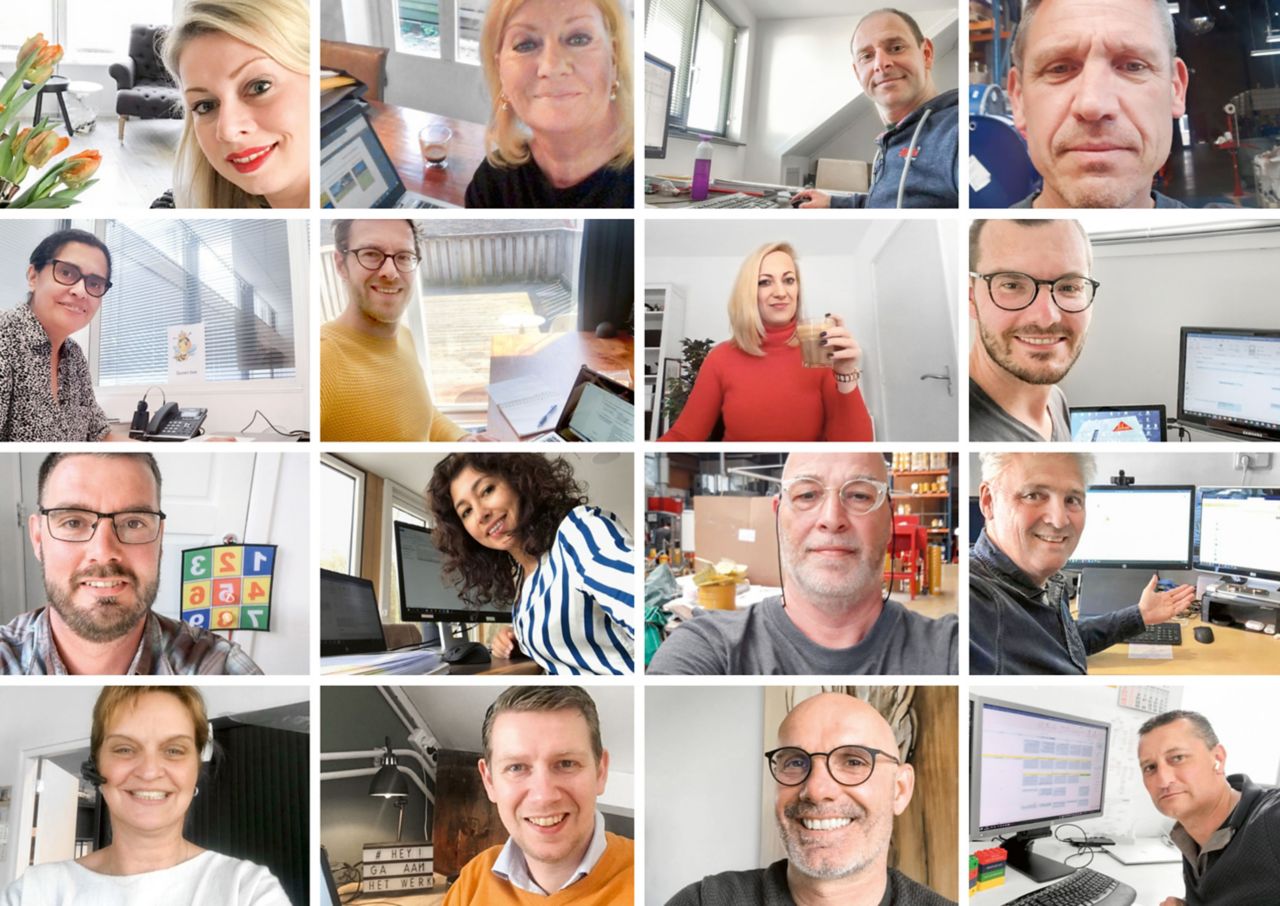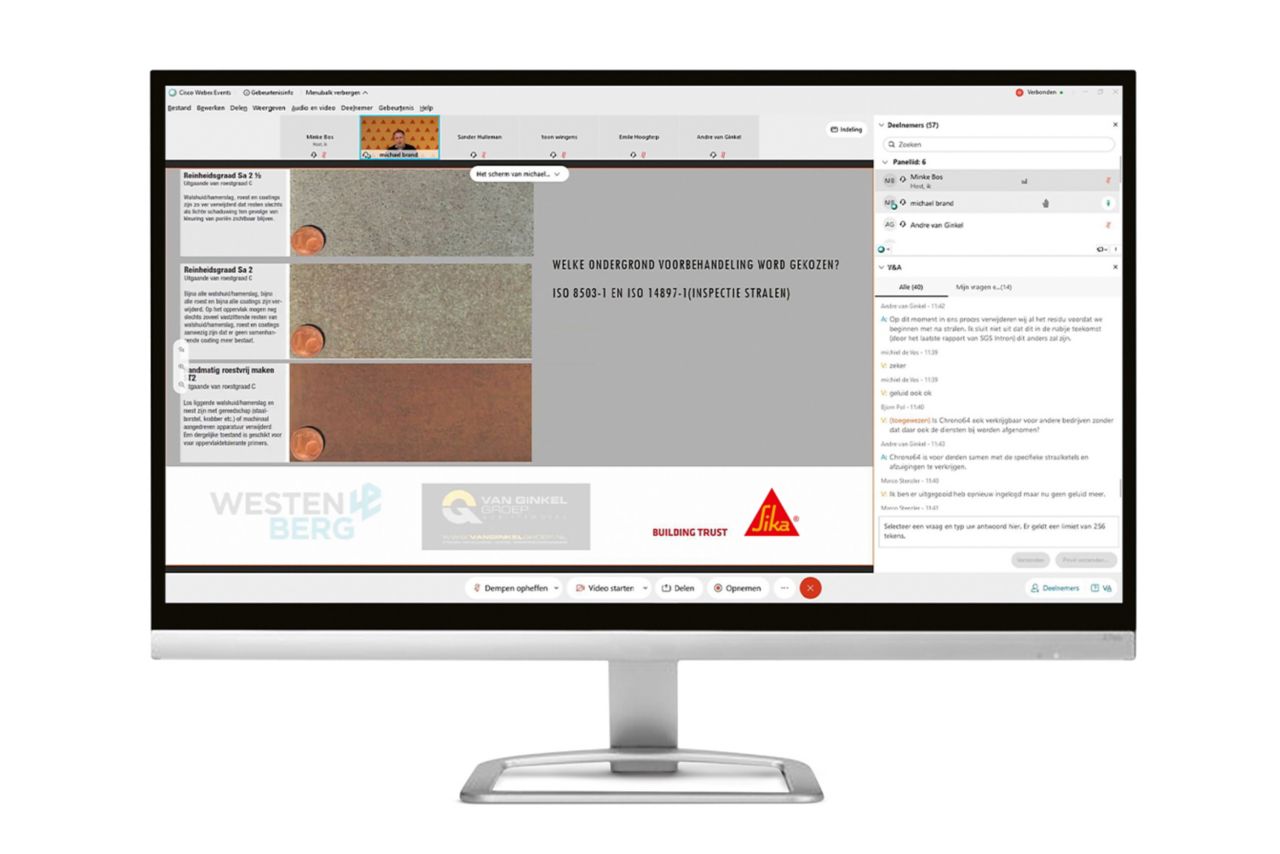 Team Sika Netherlands
With the COVID-19 pandemic, the team immediately took action to find new ways to stay in close contact with existing customers and gain new ones. Through social media channels we provided our customers with answers by messaging and sharing pictures and videos. We also offered several webinars and trainings for architects, engineers, and contractors.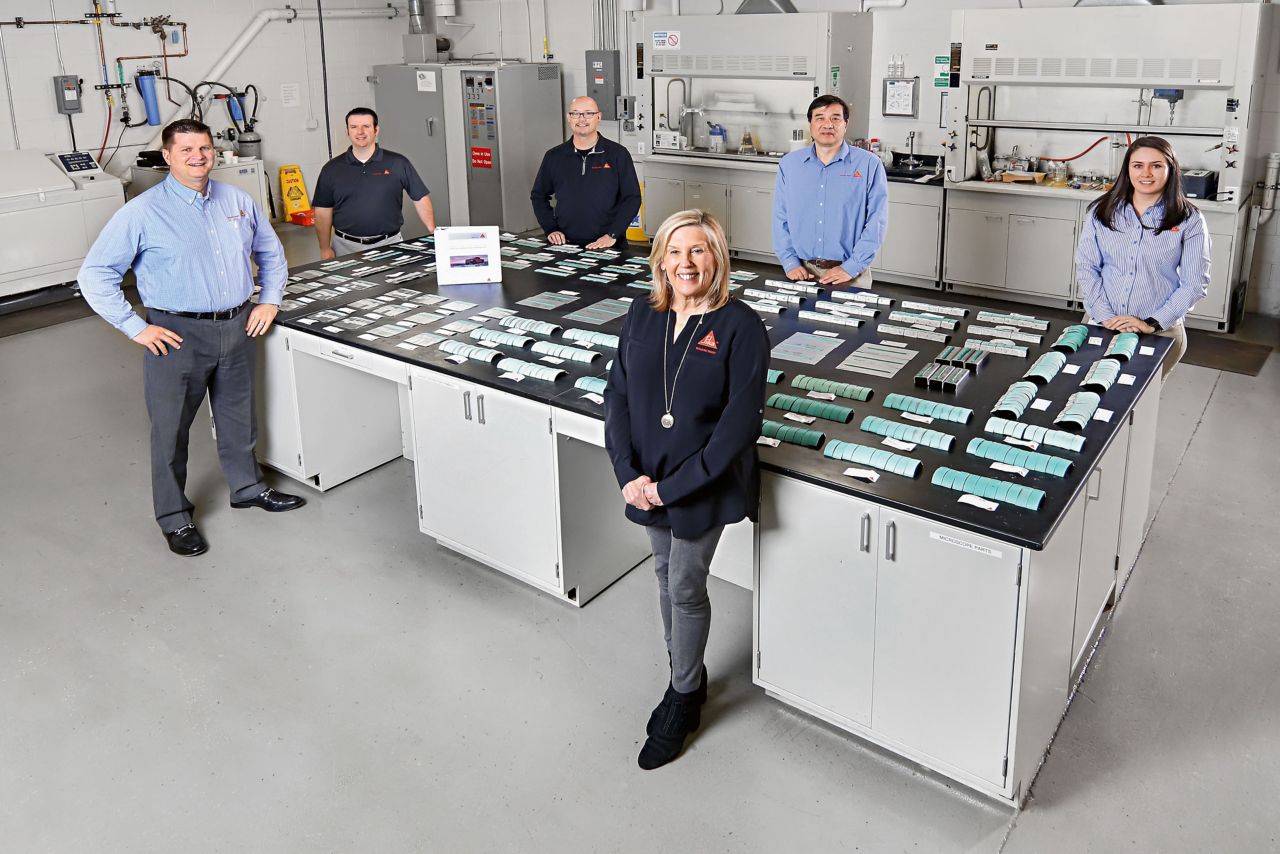 Sika USA – Team Automotive
We created a superior product which allowed an automobile manufacturer to consolidate three specifications into one. Furthermore, our production facility had qualified and ramped up production systems to satisfy the very high-volume requirements. This was followed by a rigorous "stress durability" testing program. Our team successfully conducted thousands of coupon test samples, which now allows the product to be further domesticated in both Europe and China to support the global initiative programs and platforms of our customer. With this comprehensive support, we built a strong relationship between us and our customer.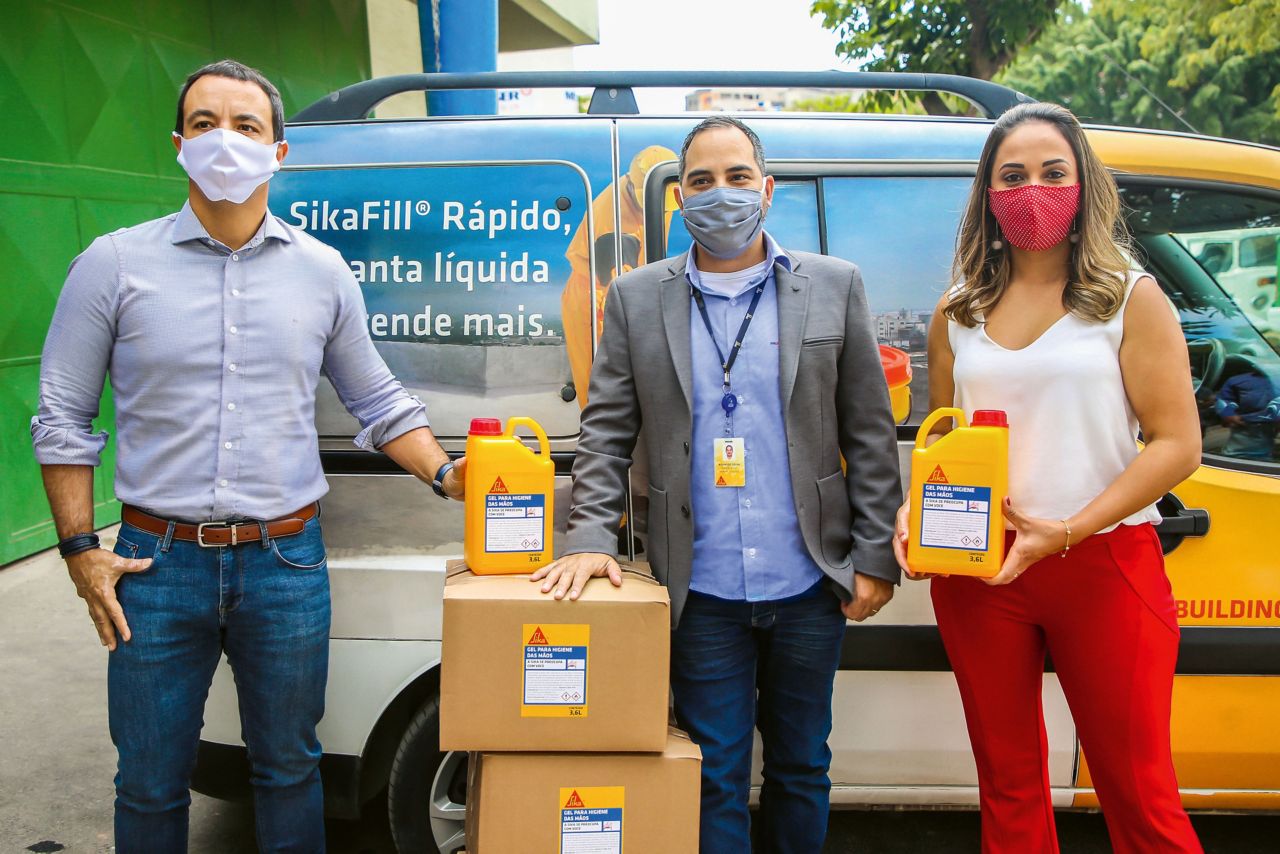 Community Engagement Team – Sika Brazil
Our production team produced hand sanitizer to donate to the city of Osasco. The mayor or Osasco and his team distributed the hand sanitizers to healthcare centers and intensive care units that were specifically set up for COVID-19 patients. We were glad to contribute and help the community around us in these challenging times.