Investors and developers constantly press for shorter construction times. Automation and modular construction are the means used to accelerate construction processes, and this trend has become even more pronounced during the Coronavirus pandemic. As innovation leader, Sika shows the way into the future. The Group covers the entire array of solutions that simplify workflows and save time.

In Singapore, the future of construction has already become reality. Massive cranes raise prefabricated modules high into the skies and place them on top of each other – very much like Lego bricks – to create high-rises. Workers pouring concrete or assembling formwork are nowhere to be found.
The city-state is in the vanguard of modular construction. The government has set the ambitious target of increasing productivity on building sites by up to 40%, in a bid to shorten construction times and combat the shortage of skilled labor. The industrialization of construction plays a key role here. In order to accelerate this process, the authorities stipulate that the use of prefabricated elements is mandatory on certain plots of land. For these innovative high-rises, Sika supplies products and systems allowing modular construction to make impressive headway in the Southeast Asian metropolis.

Singapore's aim is to achieve greater efficiency, and it is also seeking to mitigate the disruption caused to the population and traffic through construction. The individual elements can be manufactured in factories outside of the city center, which reduces dust and noise emissions in densely populated areas.

global growth in modular construction each year
time savings across the entire construction period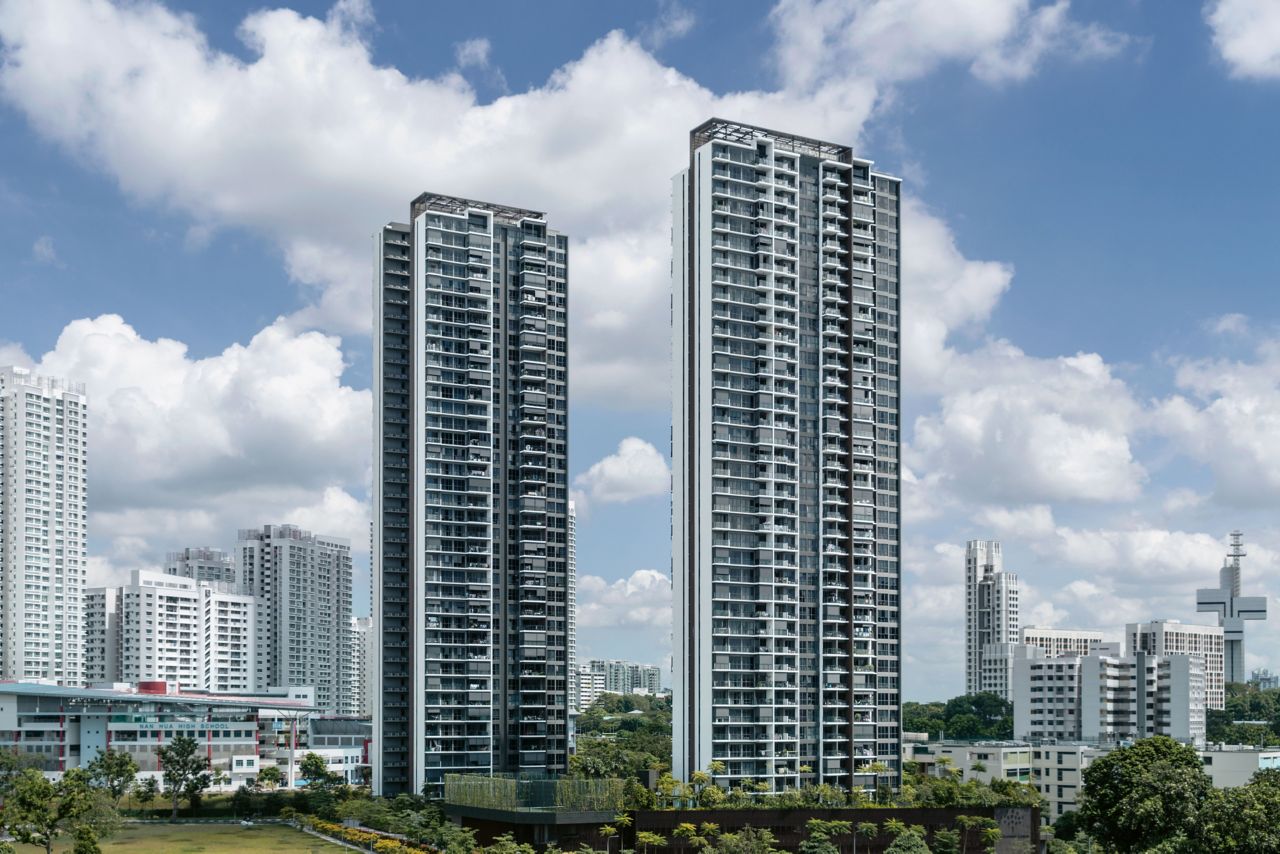 Image: The twin towers of Clement Canopy in Singapore soar 140 meters into the sky. 1,900 modules joined together make up the 500 apartments which form the supporting structure.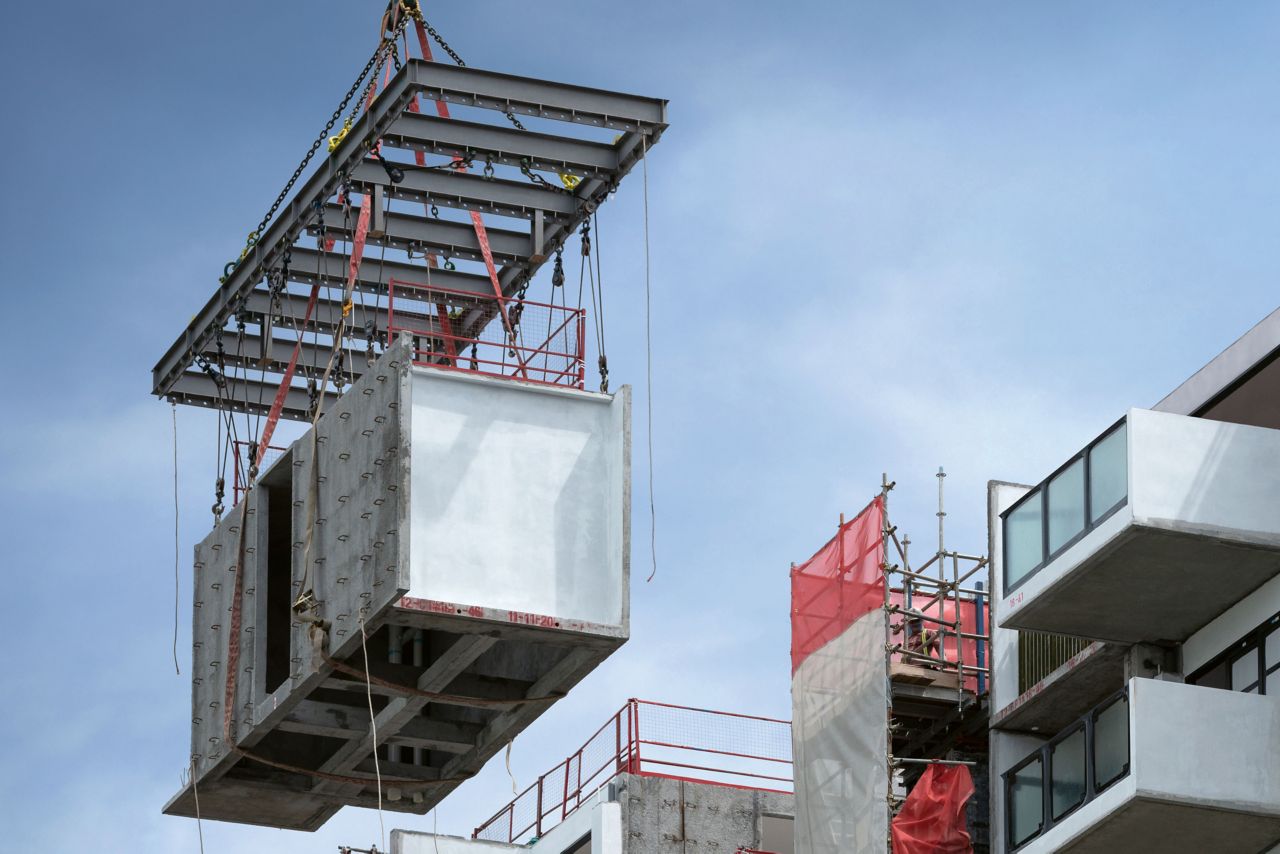 Image: Avenue South Residence is the name of the world's tallest building to see the light of day thanks to modular construction. This high-rise is likewise being built in Singapore. By 2022, the twin towers will reach a height of 192 meters and off er scope for more than 1,000 exclusive apartments. Special cranes are in place to lift the up to 30-ton modules into position correctly.