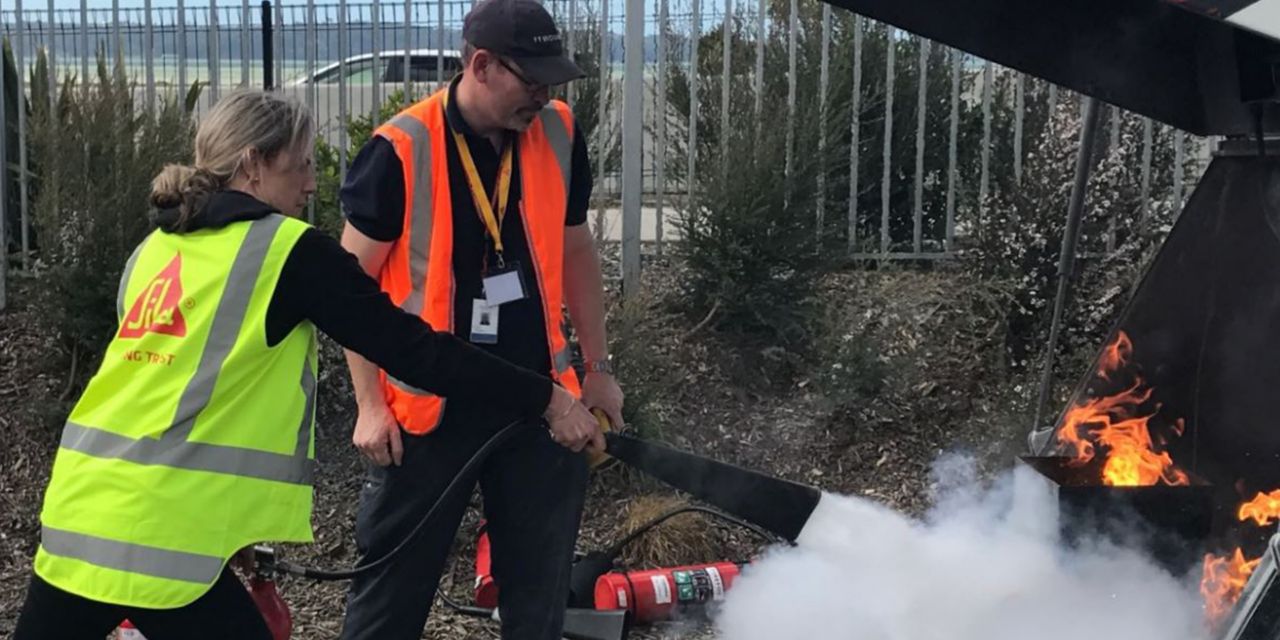 Occupational Safety
The number of occupational accidents with one or more lost working days decreased by 12.3% in 2020 compared to 2019. In the year under review, 8.4 occupational accidents per 1,000 employees were recorded (previous year: 9.6). In 2020, injuries caused absences, on average, of 20.2 days (previous year: 21.5 days). There has been one fatality of a Sika employee due to a road traffic accident. In 2020, Sika has further strengthened the global, regional and area EHS structure by taking an integrated approach to Quality and EHS, the supporting management systems, and through building a stronger network of global, regional, and local EHS professionals.
The health, safety, and wellbeing of all Sika employees, contractors and visitors is of paramount importance for Sika. The company is committed to improving its safety performance as part of the Sika Strategy 2023. In order to achieve the targets of a 50% reduction in accidents and zero fatalities by 2023, Sika has established the Sika Vision Zero Program.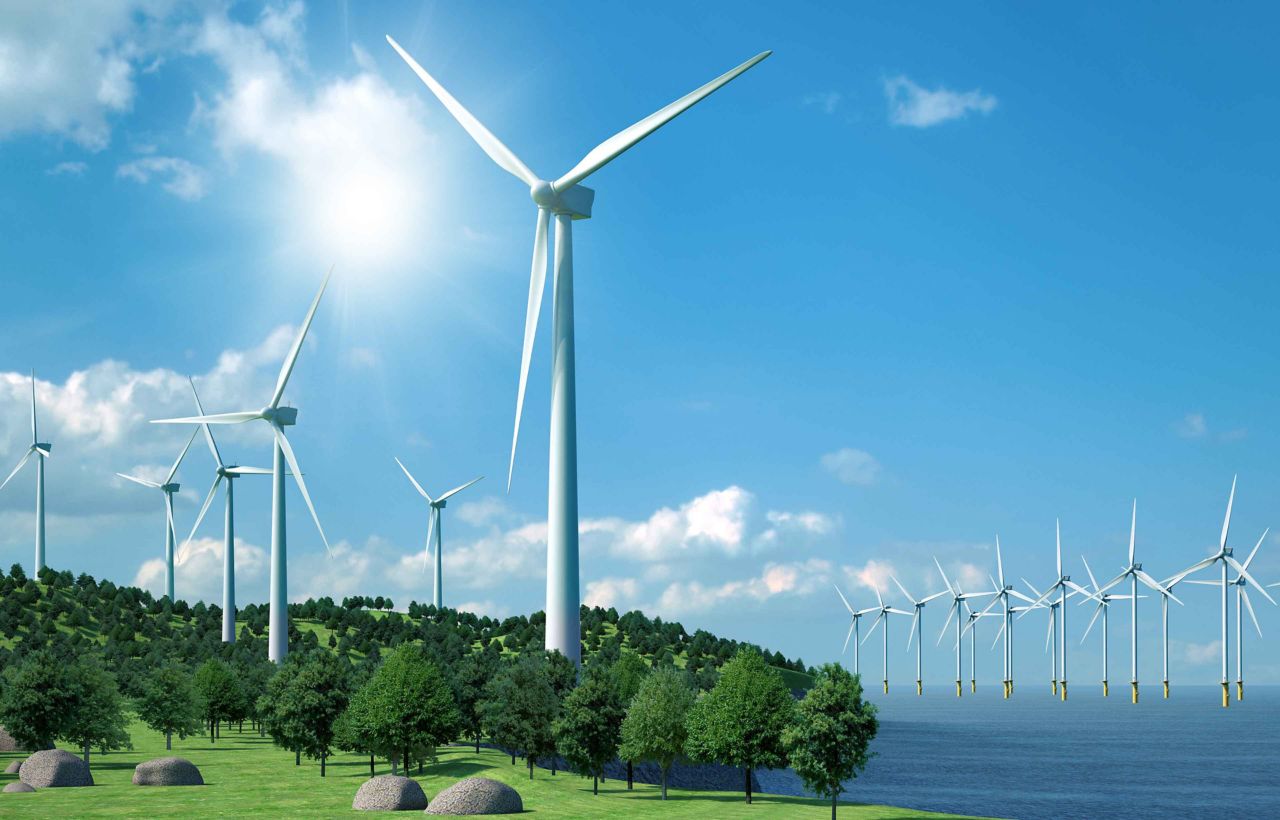 Energy Efficiency
Apart from raw materials, energy is the main resource input for Sika's operations and thus a relevant cost factor. Therefore, the efficient use of energy is highly important for the company to develop sustainably.
Due to the lower energy intensity of the acquired Parex company and the initiatives put in place, energy consumption per ton sold has further decreased in the year under review. Energy consumption per ton sold in 2020 was 287 megajoules per ton sold (2019: 363 megajoules per ton sold) which leads to a reduction of 21 % compared to 2019.
Reduction of fossil fuel consumption by upgrading sand drying equipment in mortar production, decrease of electricity usage by more efficient processes in membrane production and higher efficiency of compressed air equipment are some of the key measures set up to reduce energy consumption.

Climate Performance
Sika aims to run business in a responsible way to mitigate climate change and its impacts. CO2 emissions are a consequence of energy consumption and can be limited by increasing energy efficiency and improving energy mix.
Total CO2 emissions (scope 1, 2 & partially 3) in 2020 summed up to 238,000 tons (previous year:  243,000 tons). On relative terms, the CO2 emissions have decreased from 27 kg per ton sold in 2019 to 20 kg per ton sold in 2020. This significant decrease is due to acquisitions and scope impact for 4 kg per ton sold and several initiatives implementation as Renewable Energy purchase and Energy management improvement for 3 kg per ton.
Direct CO2 emissions (scope 1): CO2 emissions from burning fossil fuels by all Sika companies and by its own vehicles are calculated based on the reported fuel quantities. In 2020, CO2 emissions from the use of primary energy sources amounted to 103,000 tons (2019: 88 000 tons).

Indirect CO2 emissions (scope 2): CO2 emissions from electricity consumption are derived from the reported energy quantities. In 2020, CO2 emissions caused by electricity consumption amounted to 122,000 tons (2019: 124,000 tons).
Leased vehicles and business travels (part of scope 3) caused additional CO2 emissions of 11,000 tons and 2,000 tons.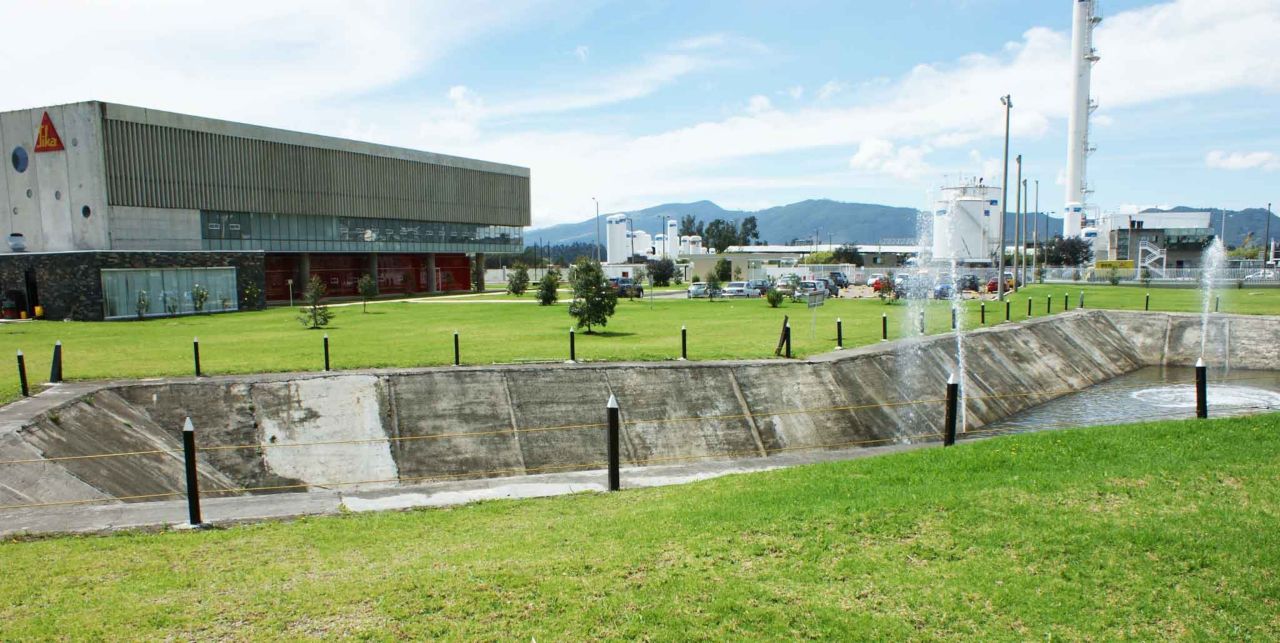 Water
Sika takes measures to use water economically by reducing consumption, treating water or using lower-grade water qualities when possible, especially in geographies with water scarcity.
In 2020, Sika used approximately 2,5 million cubic meters of water (previous year: 2,7 million cubic meters). The water consumption per ton sold was around 0.22 cubic meters (previous year: 0.34 cubic meters). This decrease is mainly due the acquisitions completed since 2019 and the initiatives implemented by the countries.
Efficient production projects have been implemented using closed-loop cooling, cooling towers and switching from public to groundwater.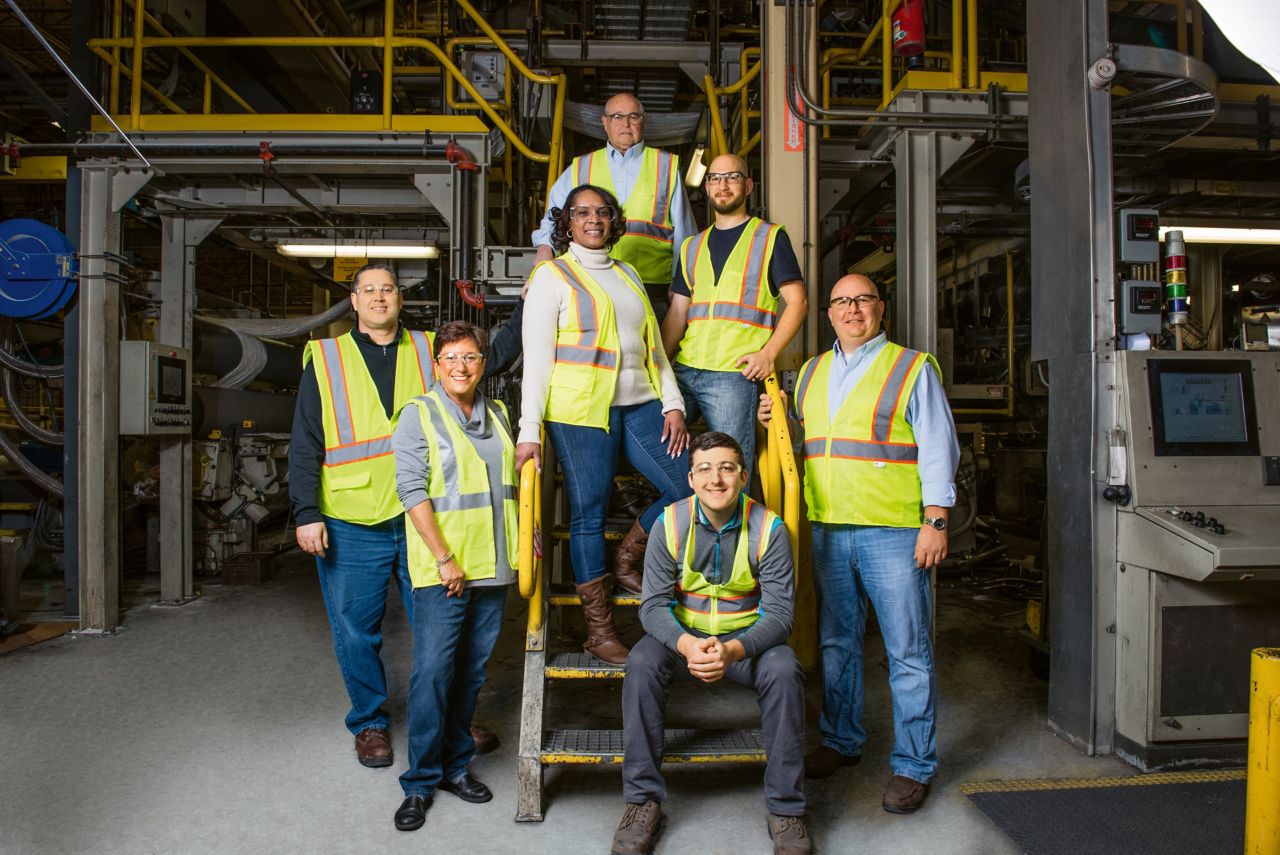 Waste
Efficient use of input materials is key for all Sika companies. Sika's production facilities use resources such as sand, cement, fillers, organic raw materials, packaging and transportation materials. The impact of input materials makes their efficient use and reuse a mandatory element. Efficient production means reducing waste at source, reusing production scrap and packaging materials as well as improving packaging design.
With an increased production volume, the company generated 141,675 tons of waste (2019: 112,000 tons). This corresponds to 12.4 kilograms of waste per ton sold (2019: 14.1 kilograms per ton sold) or a decrease of 12% compared to 2020.
Overall, Sika reduces the amount of waste by putting in place activities such as recycling scrap membranes, as for example in Russia where quantities to be discarded have been reduced by 200 tons.

Global Reporting Initiative (GRI)
Sika's sustainability strategy is closely linked to the corporate strategy and encompasses six targets that cover the economic, environmental and social dimensions. Included among the tactics employed to globally implement the sustainability strategy were the "More Value – Less Impact" campaign, and the introduction at a local level of the  target and reporting system in line with the Global Reporting Initiative (GRI) Standards.
Sika has been awarded a Gold medal as a recognition of their EcoVadis CSR (Corporate Social Responsibility) Rating.  The assessment focuses on 21 issues, which are grouped into 4 themes: Environment (ENV), Labor Practices & Human Rights (LAB), Fair Business Practices (FBP), and Sustainable Procurement (SUP).