Sika Research Facilities: Bundling of Know-how and Expertise
The research and development of new products, systems, technologies, applications, and production processes form the basis of Sika's innovations. Its research activities are carried out by more than 1,100 employees across 21 global Technology Centers. 55 local and 20 regional research and development facilities are globally aligned to Sika Technology AG. 
Sika targets the development of proprietary technology that provides key performance benefits and allows Sika's product platforms to respond to global trends, such as resource-saving building methods, energy-efficient and low-emission construction materials, high-speed manufacturing methods, or lighter and safer vehicles. Key projects focus on high-performance molecules with unique features, smart refining techniques for polymers and surfaces, and tailored laboratory equipment allowing quick scale-up to full-size production. 
In collaboration with Technical Operations, Sika engineers and researchers also aspire to tighten the comprehensive product assortment, to invest in new component technologies and to simplify processes in production, marketing, and distribution. 
Know-how and Challenge-Driven Innovations

While customer and market-focused product development is essential for short and mid-term growth and margin protection, it is not enough for the long-term, sustainable protection of bottom line growth. To improve long-term market impact and influence, a set of investigations of future challenges and customer requirements has been initiated.
The objective is to use Sika's broad knowledge for breakthrough innovations. Research in this context encompasses the identification of innovation potentials, independent of core technology and target markets. Within defined "Innovation Platforms", such as new foams for insulation, new construction materials and high-performing water-based systems, feasibility studies were initiated.

21 Locations in 9 Countries
3 Global Technology Centers in France
Gournay
Cergy
St. Quentin Fallavier
3 Global Technology Centers in Switzerland
Zurich
Sarnen
Widen
5 Global Technology Centers in Germany
Stuttgart
Leimen
Vaihingen
Hamburg
Rosendahl

2 Global Technology Centers in France
Gournay
Cergy

1 Global Technology Center in Spain
Alcobendas (Madrid)
1 Global Technology Center in the UK
Preston

2 Global Technology Centers in the USA
Lyndhurst
Madison Heights

1 Global Technology Center in Brazil
Lencois
2 Global Technology Centers in Japan
Hiratsuka
Funabashi-shi

3 Global Technology Centers in China
Suzhou
Shanghai
Guangzhou

Bottom-up Communication to Leverage Innovation
Sika Technology Centers worldwide are producing and implementing ideas to process new technologies and formulations. Research and development as well as sustainability and operations work together to develop innovations. It's crucial for Sika that all employees have access to appropriate channels to present ideas for possible innovations. Therefore, communication and technology tools are used to ensure a bottom-up communication of ideas to decision makers. This aides in fostering a culture that enables employees on all levels to come forward with initiatives, granting access to a variety of defined channels, and rewarding new ideas.
The "Forum Communication" has been established to discuss and take into account employee feedback regarding communication. Proposals and employee input are gathered, discussed and taken into account in the communication planning process. Input and achievements of the Forum Communication are reported to the CTO and the management team of Corporate R&D. Everyone within Sika can raise their voice and provide input.  
Insights from the Global Technology Centers
Interdisciplinary Innovation Team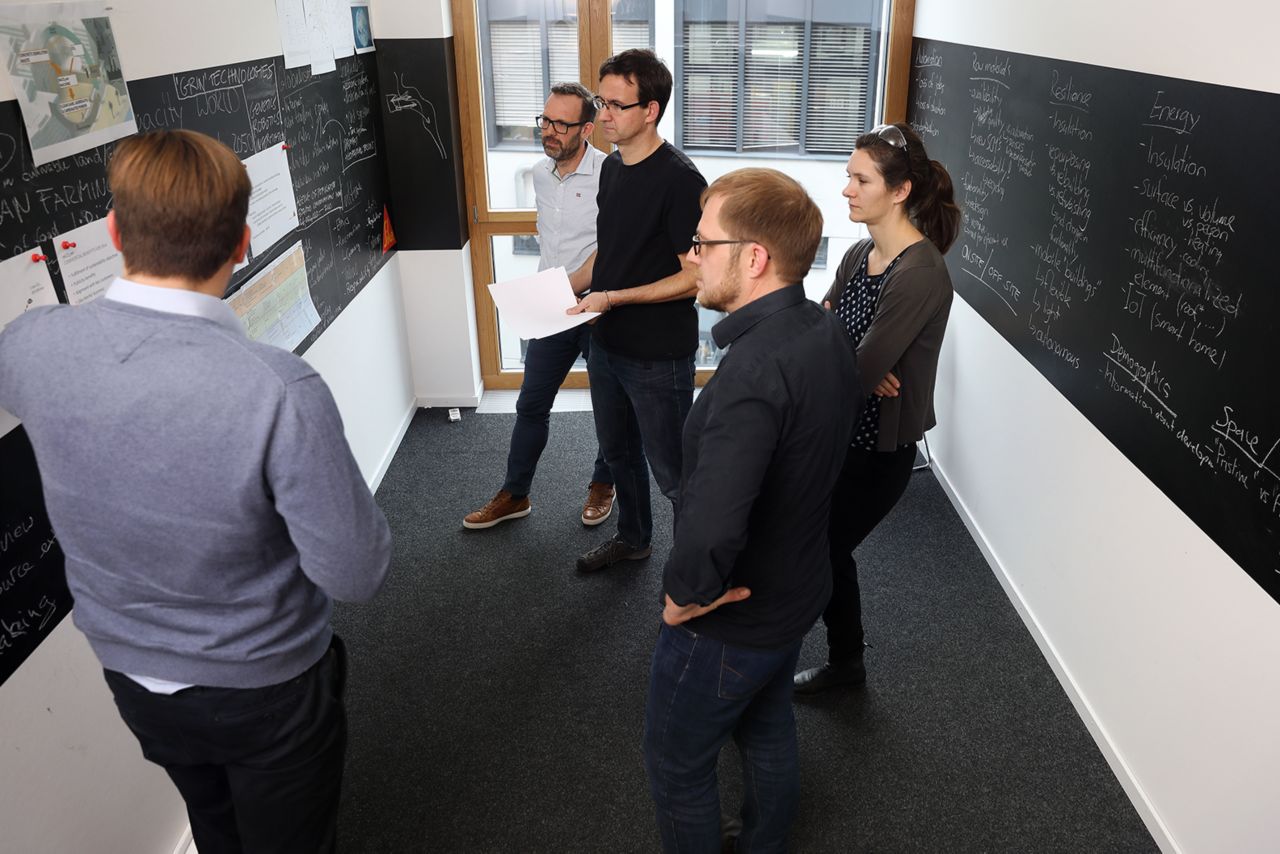 Innovation management at Sika permeates the entire organization. In order to create value for customers and other stakeholders, Sika established an interdisciplinary innovation team which creates ideas around how things could be. This practice was coined by the concept of speculative design as a way to speculate and imagine about how reality, current and future solutions, have to be in order to drive value for your customers.