Built on a foundation of pioneering and entrepreneurial spirit, Sika's long history of innovation has led to unparalleled success, with the company becoming a recognized technology leader in many markets.
Sika earned global recognition for its innovation leadership by winning the coveted Swiss Technology Award for its new, high-performance adhesive technology used in lightweight construction in the field of transportation.

Over one hundred companies compete annually for Switzerland's most important technology prize. Awarded by the Swiss Innovation Forum, the prize recognizes outstanding technology-based innovations and developments from start-ups, universities and universities of applied sciences, and established companies.
Sika was recognized by the jury for its innovative strength and was awarded the prize for its latest innovation SikaForce® Powerflex, a new adhesive technology that combines the characteristics of elastic and high-strength structural adhesives in a single product.
With Switzerland being rated the world's most innovative country for the ninth consecutive year, Sika can truly call itself the global innovation leader!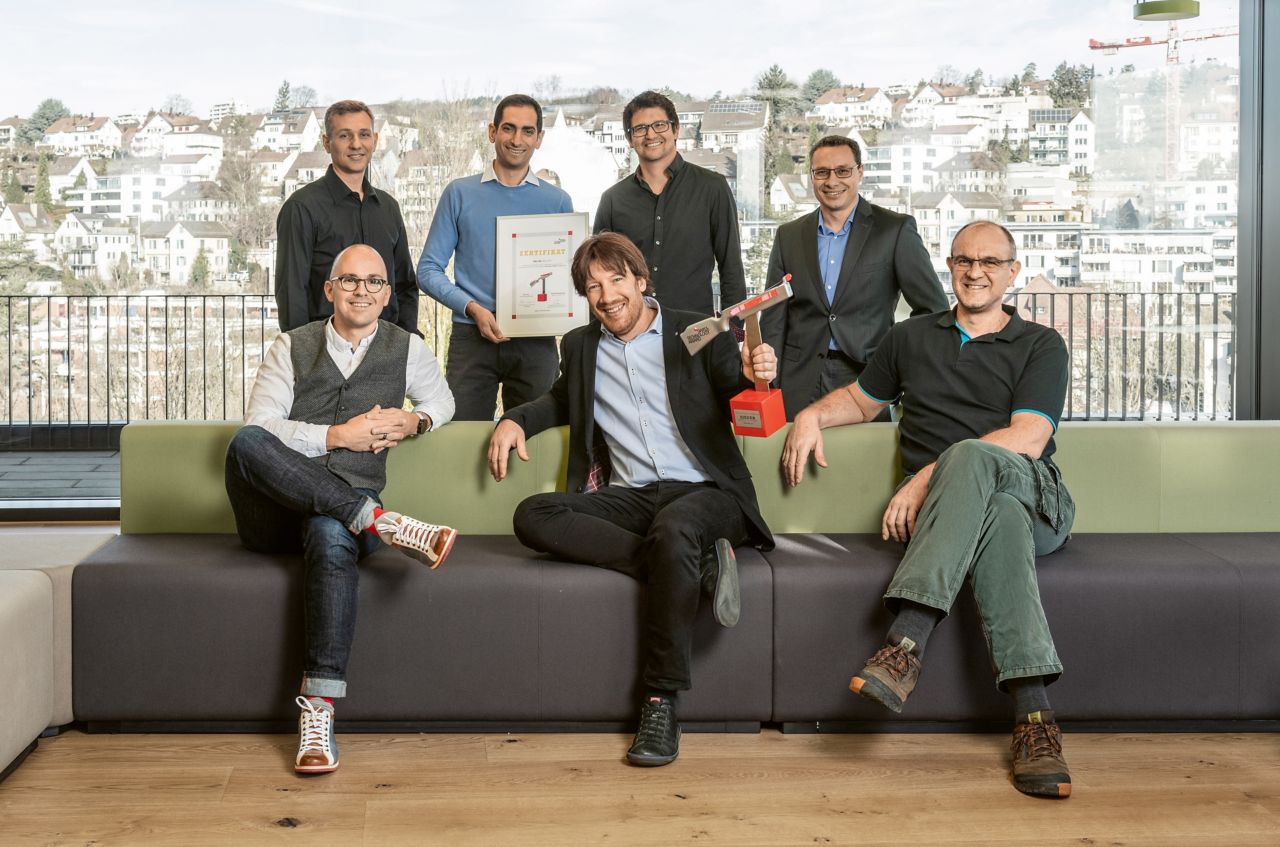 Image: From l. to r., standing: Michael Schlumpf, Claudio Di Fratta, David Hofstetter, Bernhard Bosshard From l. to r., seated: Marko Zivaljic, Fabien Choffat, Antonio Corsaro
A New Generation of Award-Winning Adhesives
SikaForce® Powerflex was developed to meet the requirements of lightweight construction in the field of transportation. A major advantage of SikaForce® Powerflex is that it enables manufacturers of cars, rail vehicles, buses and trucks to implement new, lighter, less polluting vehicle concepts while maintaining body rigidity, good elasticity – and thus ideal mechanical characteristics. The mixed materials used in production and bonded with SikaForce® permit a reduction in vehicle weight, thus reducing energy consumption and harmful emissions.
The new adhesive features "curing by design" technology. This extremely fast-working curing technology can be triggered virtually at the touch of a button and reduces the assembly time by up to 50%. OEMs and other users can thus make their production processes much faster and more efficient.
Learn more about Sika's award-winning technology.